Cambodia
Get more with myNEWS
A personalised news feed of stories that matter to you
Learn more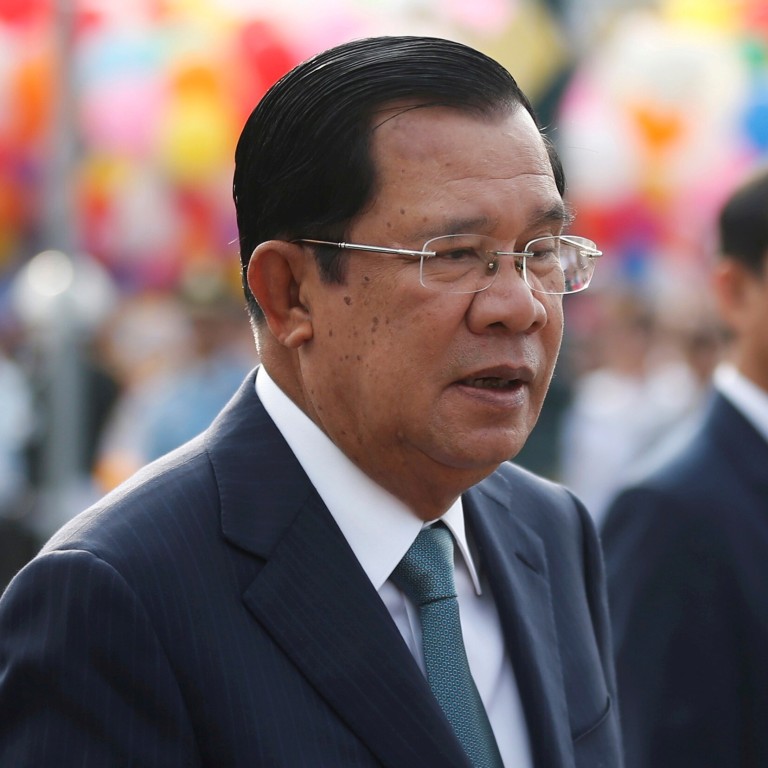 Cambodia begins first crude oil production in joint venture with Singapore's KrisEnergy
The venture will see the extraction of the oil from fields in the Gulf of Thailand
Prime Minister Hun Sen has hailed the first extraction of crude 'a new achievement for Cambodia's economy'
Cambodian Prime Minister Hun Sen on Tuesday announced that the kingdom had extracted its first drop of crude oil from its waters, a long-awaited milestone for one of Southeast Asia's poorest nations.
The joint venture between Cambodia and Singapore's KrisEnergy will see the extraction of the oil from fields in the Gulf of Thailand.
The area boasts significant oil deposits, with Chevron first finding proven reserves off Cambodia in 2005. But production stalled as the government and the US giant failed to reach a revenue-sharing agreement, leading the firm to sell its stake to Singapore's KrisEnergy in 2014.
Hun Sen hailed the first extraction of crude "a new achievement for Cambodia's economy".
"The first drop of oil has been produced," he said on Facebook. "The year 2021 is coming … and we have received a huge gift for our nation – the first oil production in our territory."
KrisEnergy said the concession started production at an area off the southwestern coast of Sihanoukville on Monday and would progress in phases once new wells were commissioned and completed.
The chief executive of KrisEnergy's Cambodian operations Kelvin Tang called the event "an important strategic milestone" for the company.
"There has been a steep learning curve for all involved," Tang said in a statement.
Chevron's discovery of the reserves led the kingdom to be feted as the region's next potential petro-state, with the government estimating hundreds of millions of barrels of crude were beneath its waters. But it failed to strike a development agreement with Cambodia.
The kingdom and Singapore-listed KrisEnergy signed a pact in 2017 to develop 3,083 square kilometres of the Khmer basin in the Gulf of Thailand known as Block A, after the firm – which has been a partner in the project for more than a decade – bought out Chevron Corp's operating interest in Block A in 2014 for US$65 million.
KrisEnergy expects a peak production rate of 7,500 barrels a day from an initial phase – a modest amount compared with Cambodia's oil-producing neighbours Vietnam and Thailand.
But the revenues could be significant for the government, which estimated in 2017 that it would make at least US$500 million in royalties and taxes from the first phase of the project.
The discovery also raised concerns of how Cambodia – a country long ranked poorly in terms of transparency – would use its new-found wealth but Hun Sen, Asia's longest-serving leader, dismissed them, calling the extraction "a blessing" for Cambodians.
"It is not a curse like it has been cited by some ill-will people," he said.