Myanmar
Get more with myNEWS
A personalised news feed of stories that matter to you
Learn more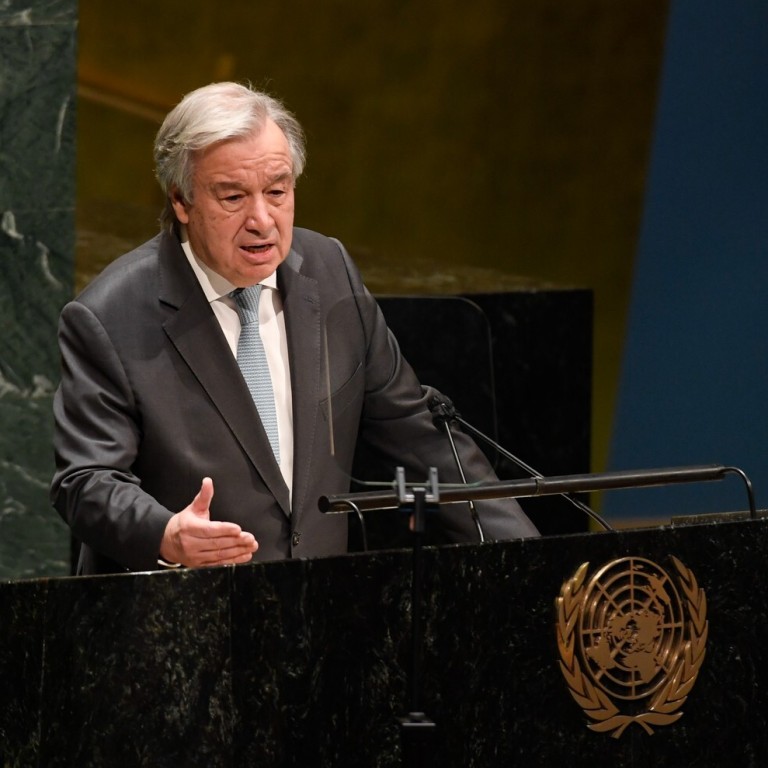 United Nations wants to 'make sure' Myanmar coup fails, says secretary general
UN Secretary General Antonio Guterres said the world body would 'do everything we can' to put international pressure on Myanmar's military
Negotiations are continuing between the 15 Security Council members on a statement to be issued in response to the coup
United Nations
Secretary General Antonio Guterres has pledged to mobilise enough international pressure on
Myanmar
's military "to make sure that this coup fails" as the UN Security Council tries to negotiate a statement on the crisis.
"We will do everything we can to mobilise all the key actors and international community to put enough pressure on Myanmar to make sure that this coup fails," Guterres said in a conversation on Wednesday with The Washington Post. "After elections that I believe took place normally and after a large period of transition, it's absolutely unacceptable to reverse the results of the elections and the will of the people."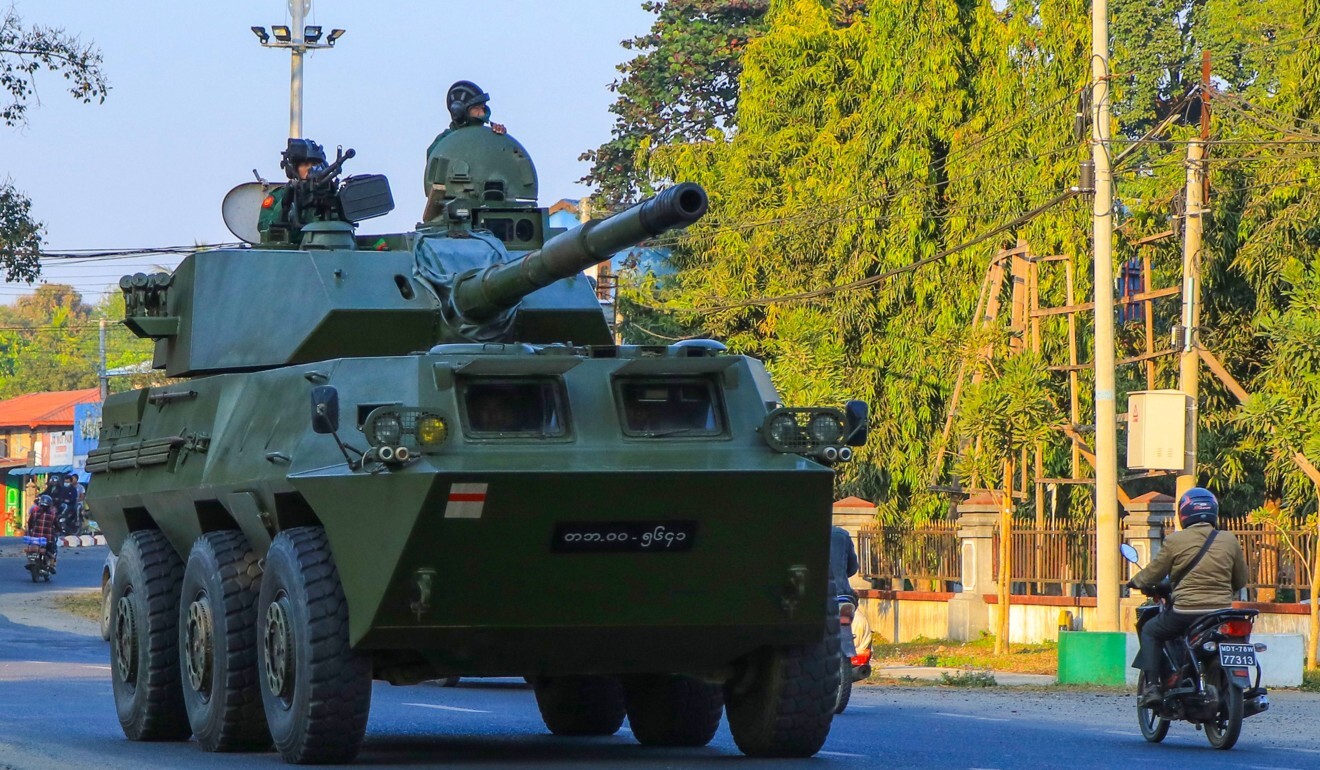 An initial draft statement put forward by
Britain
for discussion among the 15-member Security Council condemned the coup, and called for the military to respect the rule of law and
human rights
and immediately release those detained.
However, such statements have to be agreed by consensus and diplomats said the language would likely need to be softened to win the support of
China
and
Russia
, who have traditionally shielded Myanmar in the Security Council.
When asked about the indictment of Suu Kyi, 75, whom Myanmar police
have filed charges against
for illegally importing communications equipment, Guterres said that "if we can accuse her of something, [it] is that she was too close to the military, is that she protected too much the military.
"I hope that democracy will be able to make progress again in Myanmar but for that all the prisoners must be released, the constitutional order must be reestablished," he added.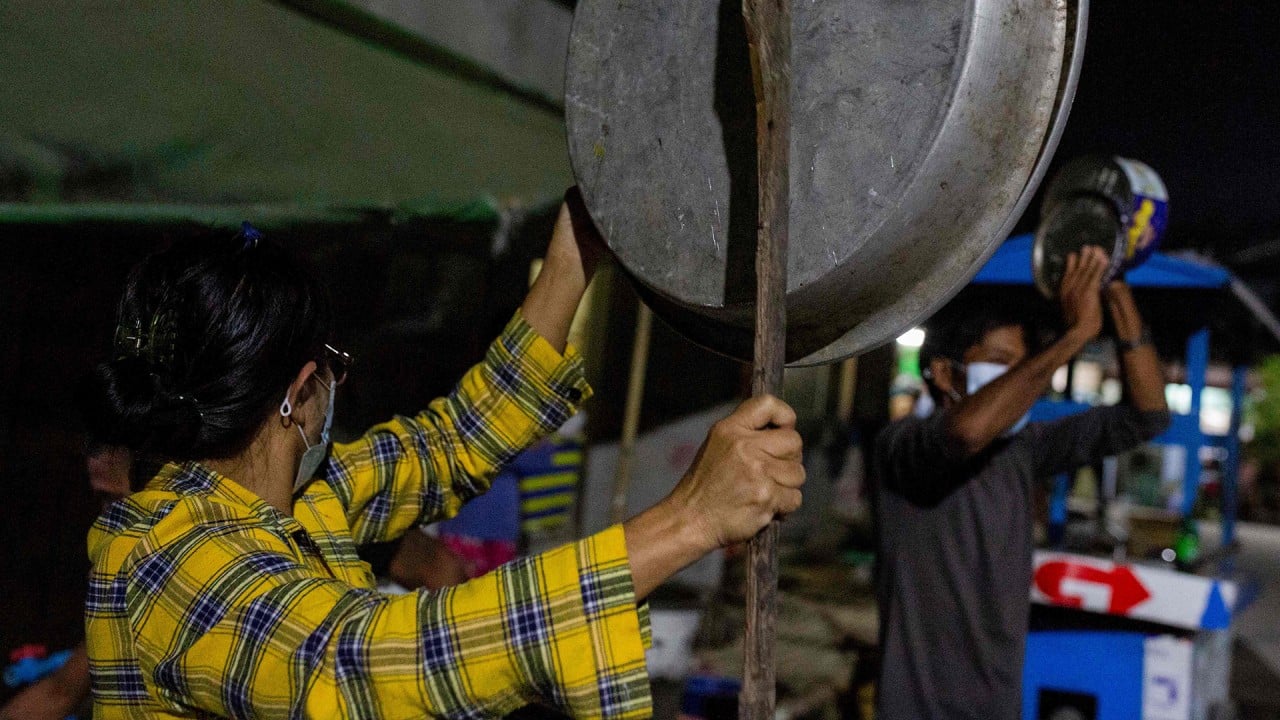 01:24
Myanmar military coup: Yangon residents make noise to protest against army takeover
Myanmar military coup: Yangon residents make noise to protest against army takeover
Britain's UN Ambassador Barbara Woodward, the current president of the Security Council, told reporters on Wednesday: "We're continuing discussions on the council's next steps on Myanmar and council colleagues have agreed that it's important for us to speak with one voice on the issue."
As of Wednesday evening, according to diplomats, negotiations were continuing between the council members, particularly with China and Russia, which on Tuesday blocked the statement's adoption.
A 2017 military crackdown in Myanmar's Rakhine State sent more than 700,000
Rohingya Muslims
fleeing into
Bangladesh
, where they are still stranded in refugee camps. Guterres and Western states have accused the Myanmar military of ethnic cleansing, which it denies.
Guterres said all those detained by the military during the coup must be released and constitutional order restored.
"I hope that it will be possible to make the military in Myanmar understand that this is not the way to rule the country and this is not the way to move forward," he said.
Monday's coup has left Myanmar's younger generation bunkered down at home, obsessively tracking arrest rumours on
social media
and weighing whether to defy the military on the streets, with outrage simmering behind closed doors over the sudden end to a fledgling democracy.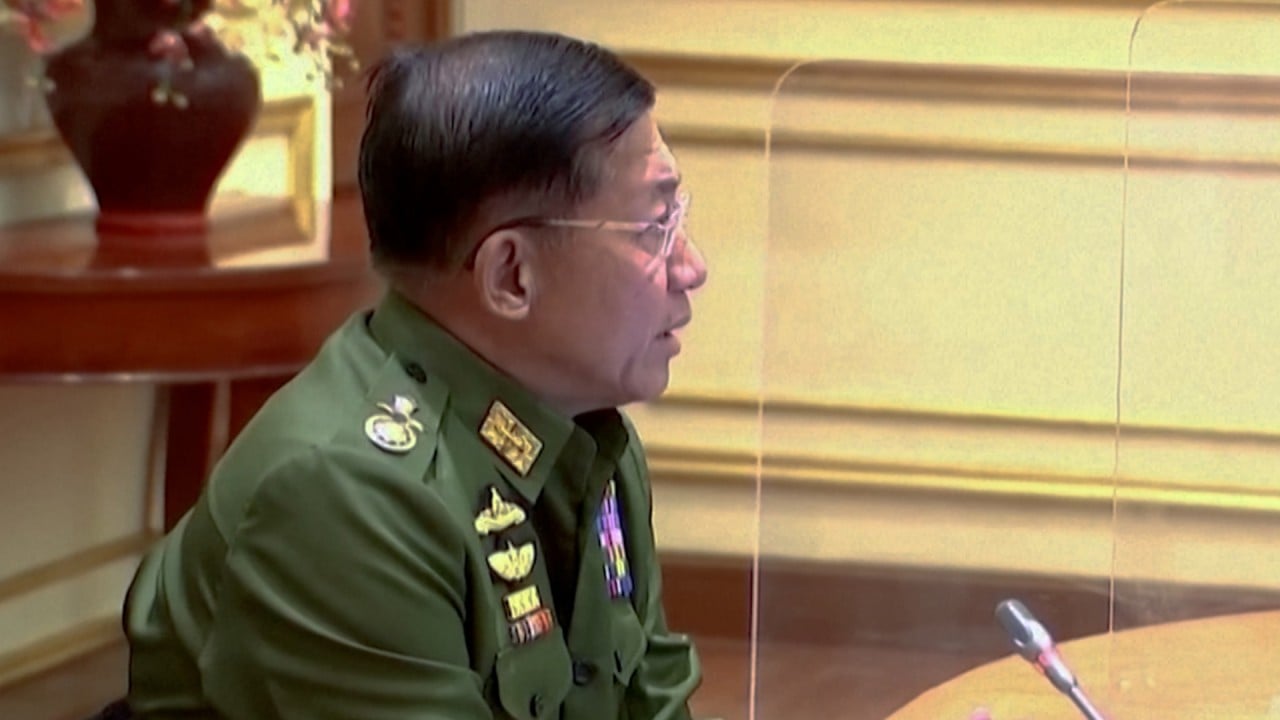 01:16
Myanmar junta leaders hold first meeting of military government the day after staging coup
Myanmar junta leaders hold first meeting of military government the day after staging coup
A generation too young to remember the last military takeover say they are unlikely to confront the troops now patrolling the streets without a clear signal from the country's deposed leaders, or guidance from veterans of earlier civil strife.
"We have the readiness, the anger, the anxiety," said Aye, who asked for her real name to be withheld for fear of reprisals. But the spark for whatever comes next "needs to come people who can lead", she added.
Aye was born in 1988, the year of massive nationwide protests against the country's military leadership, which eventually saw thousands killed in a merciless crackdown.
The rallies may have failed to topple the junta, but they gave rise to the country's most famous dissidents, including Suu Kyi, who was catapulted to international attention as the face of resistance.
Aye, who grew up in a refugee camp, moved back to Myanmar the same year that Suu Kyi's party swept to power in 2015, but she believes the future of her business in Yangon has been "completely destroyed" by the putsch that has dashed the nation's democratic prospects.
She is instead stocking up on food, water and other essentials alongside her friend Ko Ko*, with the pair intending to use the shopfront as a refuge for close friends in the event of arrests, or bloodshed.
Ko Ko, 22, said he had been in a daze since Monday when he woke to hear his neighbours in Yangon listening to the emergency broadcast announcing the coup.
"Right now, everyone knows it's not the time to protest," he said, adding that he had been more preoccupied with queuing at his bank for nearly an hour while he and his neighbours frantically tried to withdraw their savings.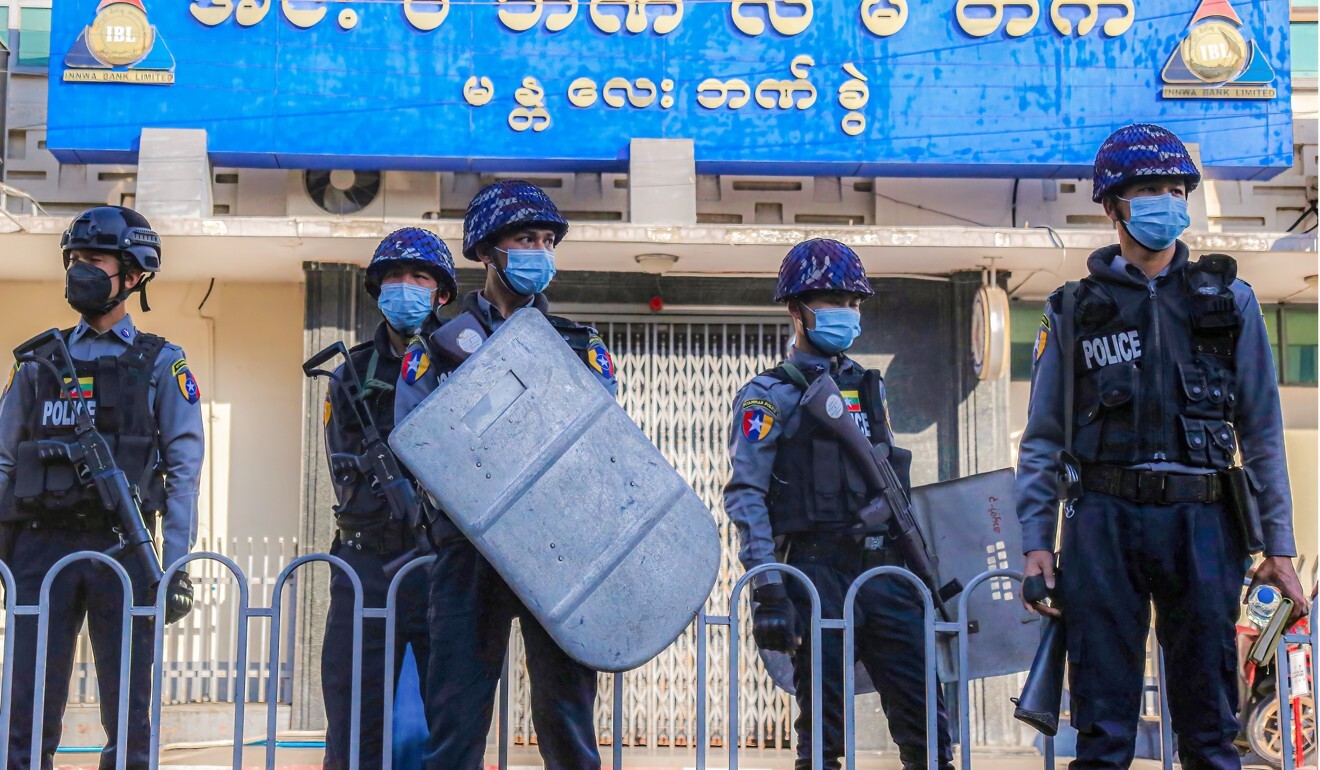 Khin*, who recently returned to her hometown after finishing her university scholarship in Europe, said most people she knew did not believe the military would relinquish power after a year as it said it will.
"Nobody knows but everybody thinks so," she said. "Nobody trusts them."
Plans to resist have so far been limited to peaceful acts of civil disobedience, with medical staff staging a strike and Yangon residents banging pots and pans in a practice that is traditionally associated with exorcising evil.
There has also been an outpouring of rage online, as people share news of tanks moving around cities and rumours that dissidents have been taken into detention.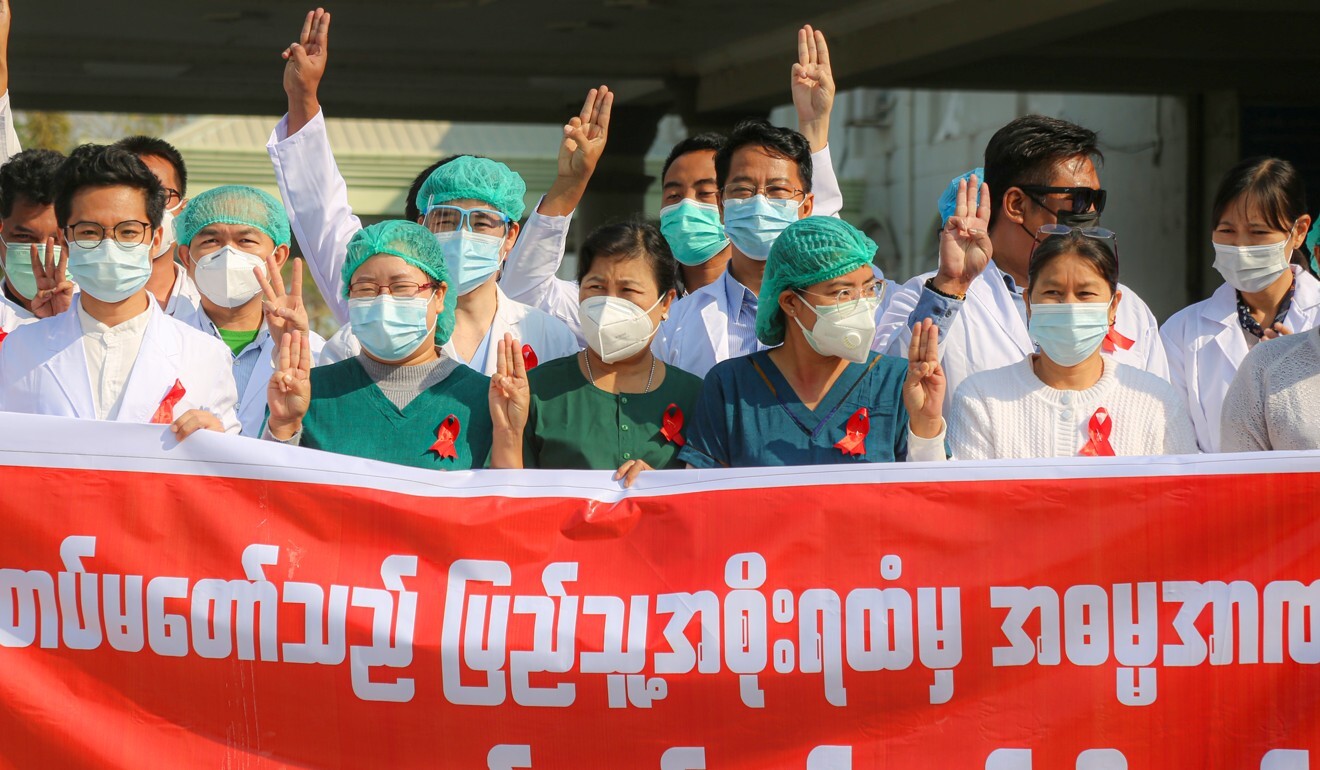 "It's possible that social media is having a palliative effect," said Mary Callahan, an associate professor of international studies at the University of Washington who is based in Yangon.
"People are angry, and also scared," said an activist based in Mandalay, the second-largest city.
But he added they were also "confused, with conflicting information on social media and a lack of political leadership after the arrest of Aung San Suu Kyi".
And many worry that an overt backlash could be used as an excuse to prolong military rule.
The activist added: "We [experienced] the military regime for decades and know how bad things can go."
Additional reporting by Agence France-Presse
*Names have been changed
This article appeared in the South China Morning Post print edition as: UN vows 'to make sure' generals do not succeed