Myanmar
Get more with myNEWS
A personalised news feed of stories that matter to you
Learn more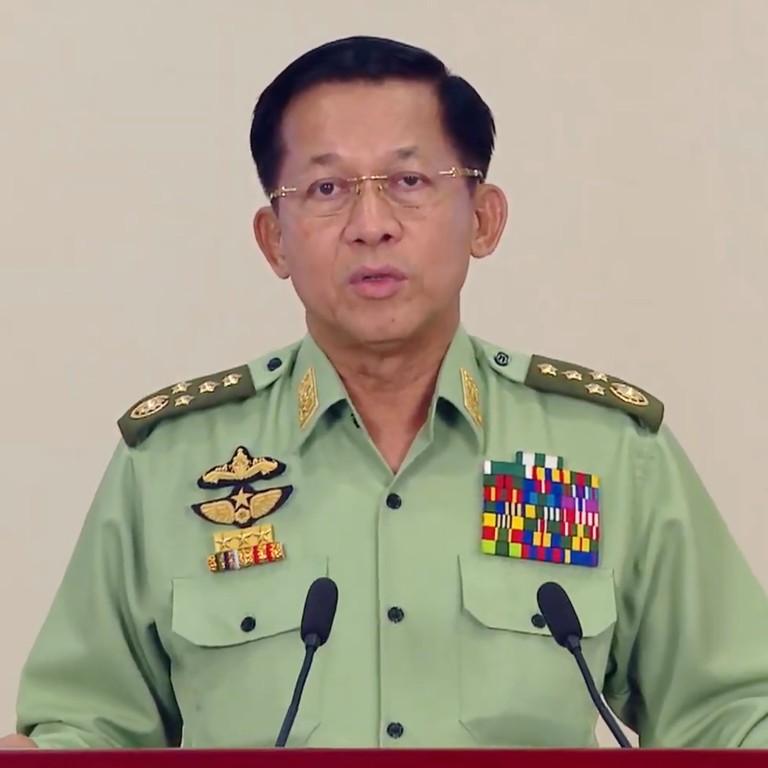 Myanmar coup: martial law declared but army chief promises junta will be 'different' this time
New junta chief General Min Aung Hlaing, wearing a green military uniform, made his first televised speech since seizing power
'After the tasks of the emergency period are completed, free and fair multi-party general elections will be held,' he said
Myanmar's army chief on Monday night insisted military rule would be different this time, as martial law was declared across swathes of the country after
massive protests against the new junta
.
Orders covering parts of Yangon, Mandalay and other areas banned people from protesting or gathering in groups of more than five, and imposing an 8pm to 4am curfew.
New junta chief
General Min Aung Hlaing
, wearing a green military uniform, made his first televised speech since seizing power, insisting the putsch was justified by "voter fraud".
He echoed previous military insistence that the power grab was in line with the constitution, but declared that this time things would be "different" from
the army's previous 49-year reign
, which ended in 2011.
"After the tasks of the emergency period are completed, free and fair multi-party general elections will be held according to the constitution," he said. "The winning party will be transferred state duty according to democratic standards.
The general said the country welcomed foreign investment and also announced lifting of coronavirus restrictions, including reopening schools and Buddhist pagodas.
Rohingya refugees who fled to Bangladesh during a 2017 crisis will continue to be repatriated to Rakhine state, he added.
The junta has so far refrained from using deadly force against the demonstrations sweeping most of Myanmar, but with pressure building, riot police fired water cannon in an attempt to disperse thousands gathered in Naypyidaw on Monday.
The military last week detained
civilian leader Aung San Suu Kyi
and dozens of other members of her National League for Democracy party, ending a decade of partial civilian rule and triggering international condemnation.
In the face of an
increasingly bold wave of defiance
, state broadcaster MRTV in the afternoon warned that opposition to the junta was unlawful and signalled a potential crackdown.
"Action must be taken according to the law with effective steps against offences which disturb, prevent and destroy the state's stability, public safety and the rule of law," said a statement read by an announcer on the channel.
The announcement of martial law dramatically raises the stakes for protesters in a nation where the military has a history of deadly crackdowns against dissent – notably in 1988 and 2007. The coup reversed a decade of democratic progress that showed Myanmar's younger generation an alternative to the generals who have run the country for most of its history since it achieved independence from Britain in 1948.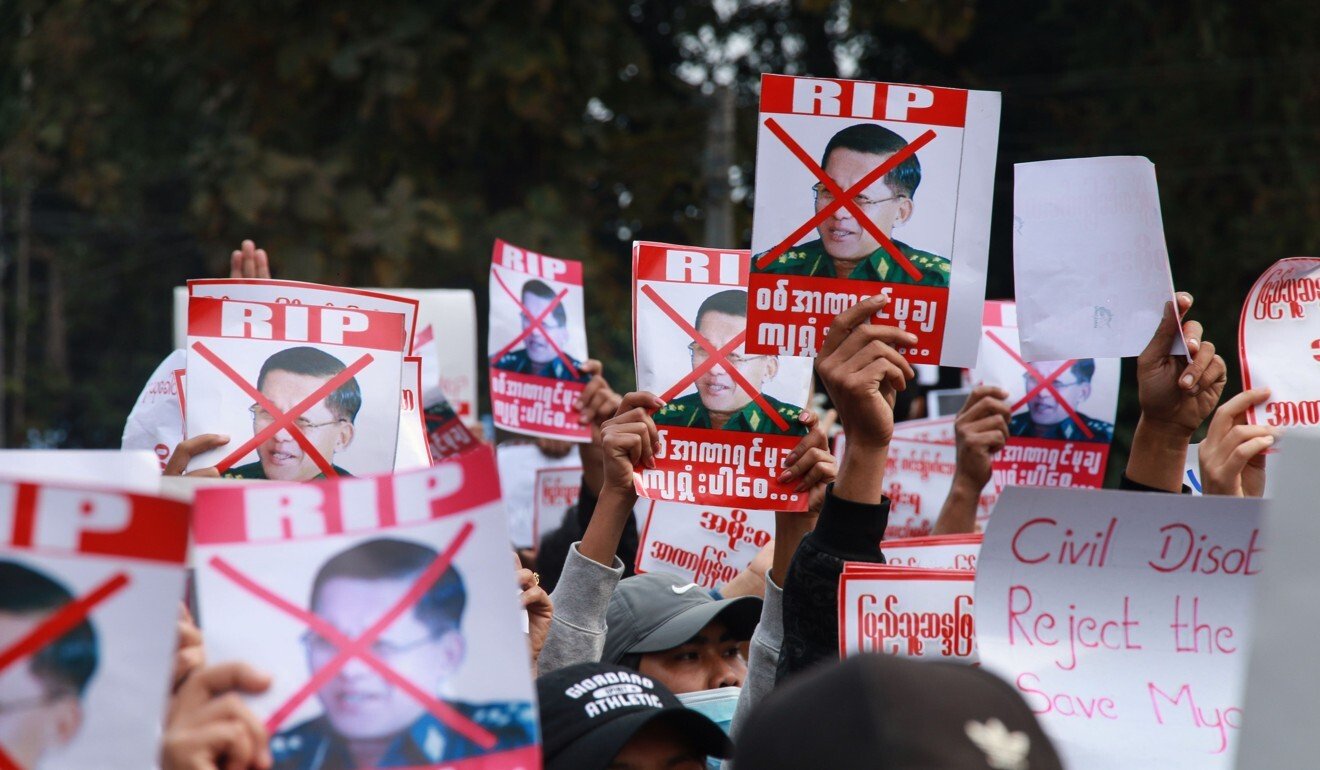 "It's hard to see the military backing down," said Sebastian Strangio, author of In the Dragon's Shadow: Southeast Asia in the Chinese Century. "All this puts the two sides on a collision course."
Even so, Myanmar's generals might exercise caution this time around given the protests are being widely broadcast on social media despite the internet curbs, according to Hunter Marston, a Canberra-based political analyst.
"The absence of bloodshed – a hallmark of military reactions to past protests – would represent a noteworthy success," said Marston, who added that the demonstrations may also prompt the military to negotiate a political settlement with Suu Kyi.
Additional reporting by Bloomberg