Malaysia
Get more with myNEWS
A personalised news feed of stories that matter to you
Learn more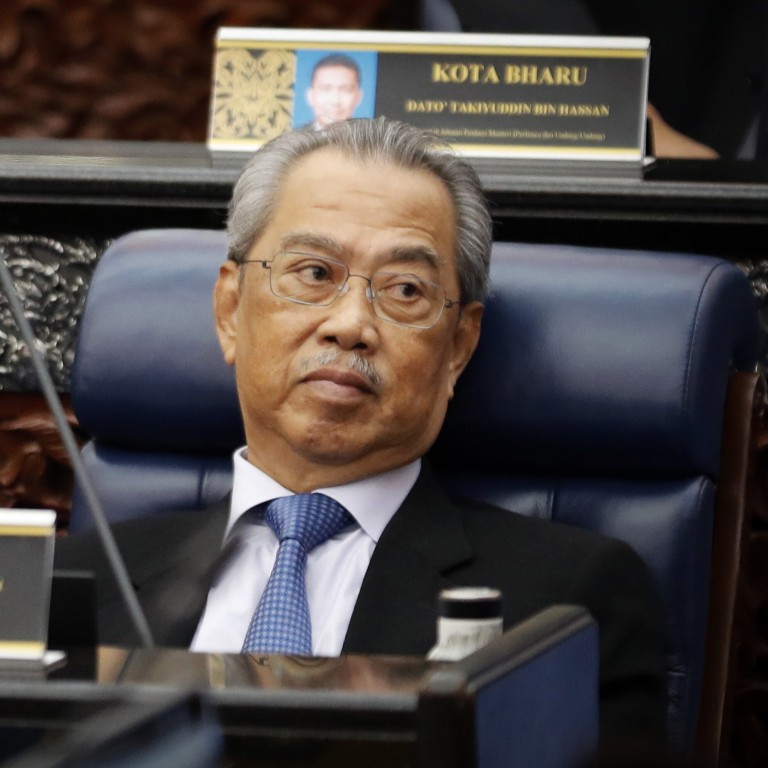 Key party in Malaysia ruling alliance pulls support for Prime Minister Muhyiddin Yassin
The announcement could spark a general election and potentially trigger the collapse of Muhyiddin's government if he refuses to step down
Muhyiddin took power in March 2020 after he withdrew from the former ruling alliance and united with the United Malays National Organisation
Muhyiddin took power in March 2020 after he withdrew from the former ruling alliance and united with the United Malays National Organisation (Umno), and other parties to form a new government. But Umno has been unhappy at playing second fiddle to Muhyiddin's own Malay party.
He urged Muhyiddin to resign and make way for a temporary leader to take over until the pandemic eases and a general election can be held.
Malaysia's attorney general said on Thursday that Muhyiddin and his cabinet will continue to exercise their executive powers as there are no "clear facts" to show that the premier has lost his majority.
"For now, the government does not have any clear facts to show that the prime minister no longer holds the confidence of the majority of members of parliament," Attorney General Idrus Harun said in a statement.
Earlier on Wednesday, the prime minister's office named Defence Minister Ismail Sabri as the deputy premier.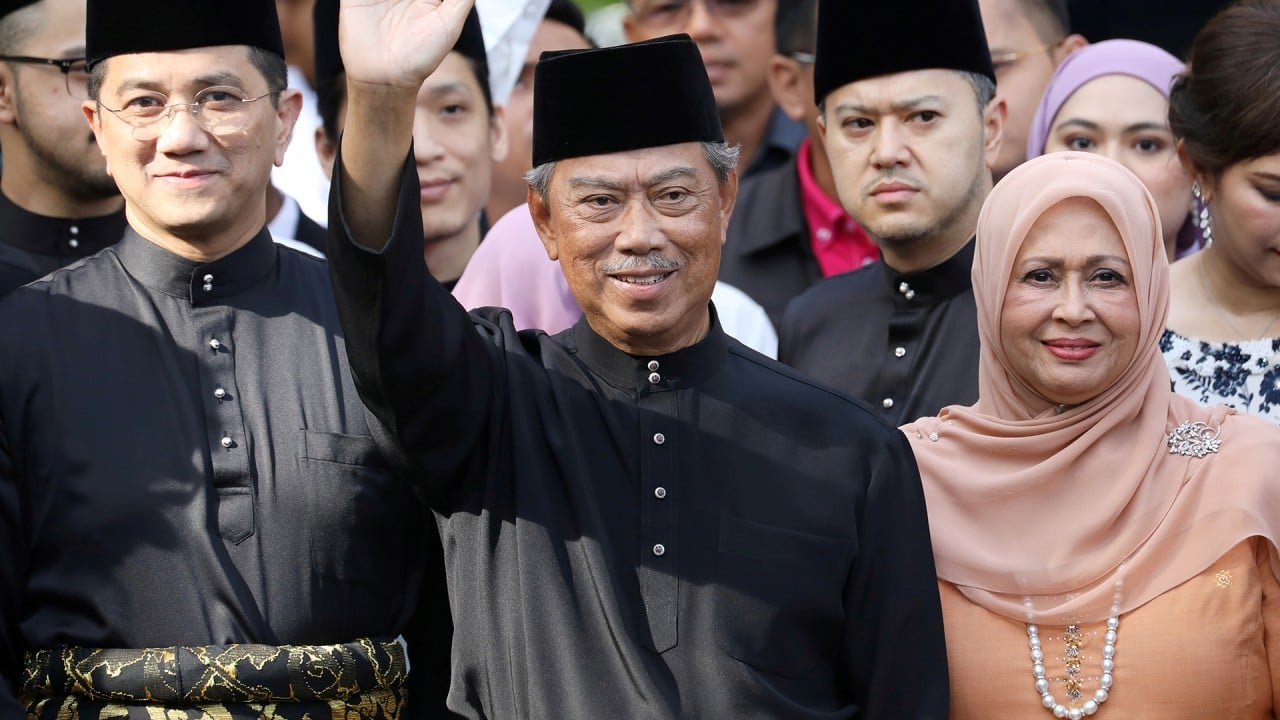 04:38
Muhyiddin Yassin appointed as Malaysia's new PM sparking fears of return to 'Umno politics'
Muhyiddin Yassin appointed as Malaysia's new PM sparking fears of return to 'Umno politics'
Muhyiddin's office said Foreign Minister Hishammuddin Hussein will now take over Ismail's post as one of the four senior ministers, while retaining his diplomatic portfolio. It voiced hopes that the appointments will unite the ruling parties and boost the government's strength.
Analysts said Muhyiddin has split Umno by appointing second-tier leaders to his cabinet and is now reinforcing it with Ismail and Hishammuddin's appointments. Both these two Umno politicians are in a camp opposed to Umno leader Ahmad Zahid Hamidi.
"It could buy Muhyiddin some time. He's using a conquer and divide tactic, so that hopefully there would not be a consensus at the Umno Supreme Council meeting tonight to pull out of the ruling coalition," said Oh Ei Sun, senior fellow at the Singapore Institute of International Affairs.
Umno's highest decision-making body earlier this year said the party will not work with Muhyiddin's alliance in the next general election. Its attempt to seek early polls has been stymied by a worsening coronavirus crisis, with the country plunged in a second national lockdown since June 1.
Muhyiddin has agreed to let parliament resume on July 26, ahead of the August 1 expiration of a coronavirus emergency that has suspended the legislature since January. Critics say the emergency is a ruse to help him stay in power as support for his leadership cannot be tested with parliament suspended.
Oh said the new cabinet appointments may help Muhyiddin avert danger for now but noted that Umno grass roots and division leaders had been adamant of pulling out.
"As long as Bersatu is in charge, Umno will not be all right," he said.
Additional reporting by Reuters