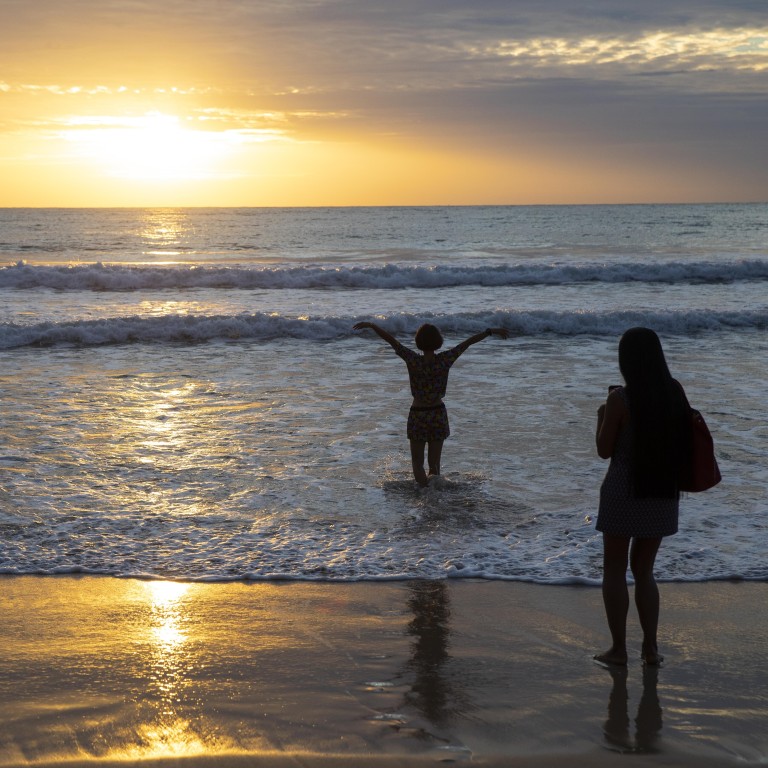 Thailand's Covid-19 travel restrictions to ease for foreign tourists; Manila lockdown reimposed
Thailand plans to create more access to its popular tourist destinations, including Bangkok and Pattaya, starting next month
Elsewhere, Indonesia's second Covid-19 wave showed signs of easing, and Japan is considering the wide usage of so-called vaccine passports
Thailand
's government has unveiled additional plans to reopen the economy after reporting a further decline in
coronavirus
cases, sending stocks in the country climbing to a two-year high.
Southeast Asia's second-largest economy is expected to see an easing of travel restrictions for overseas tourists, with the government betting that will help buoy growth.
"There will be a significant return of international tourists next year with the nationwide vaccine roll-out," said Srikanya Yathip, the head of Thailand's Government Pension Fund. "This would be the biggest driver for Thai economic recovery."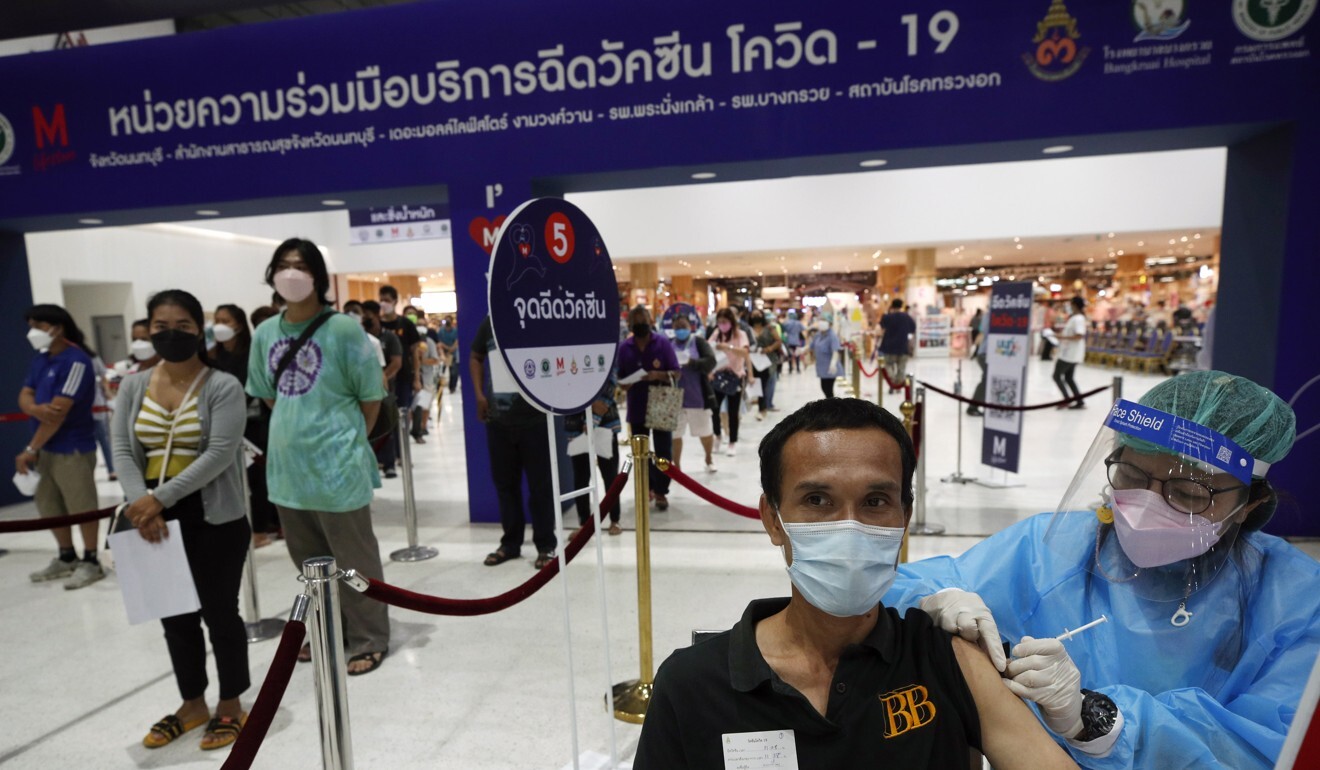 Thailand plans to create more access to its popular tourist destinations, including Bangkok and Pattaya starting next month. The government may also let its state of emergency expire at the end of this month, with the Covid-19 outbreak already showing signs of easing, National Security Council Secretary-General Natthapol Nakpanich said on Monday.
Thailand on Tuesday reported 13,821 new Covid-19 cases, the lowest total in more than six weeks, as the cabinet approved an additional 16 billion baht (US$492.3 million) of financial support for those affected by tougher restrictions to contain the country's biggest coronavirus outbreak, a government spokesman said.
The government also approved a further 20 billion baht of housing loans for lower income earners, said spokesman Thanakorn Wangboonkongchana.
Earlier on Tuesday, Thailand's benchmark SET Index was on course for its highest close since September 17, 2019. The gauge has gained about 9 per cent in the past month, the biggest rise among Asia's main equity measures.
Lockdown reimposed in Manila
A day after announcing the lifting of stay-at-home orders for more than 13 million people,
The Philippines
decided on Tuesday to keep capital Manila under strict coronavirus containment measures.
The government had planned to start trialling "granular lockdowns" in the national capital region from Wednesday, despite record infections fuelled by the hyper-contagious Delta variant.
The surprise plan – which had been accompanied by few details on how it would be enforced – would have placed households, buildings, streets or neighbourhoods in a hard lockdown, instead of the entire capital.
That would have lightened restrictions in the rest of the region, which accounts for about one-third of the country's economy, and enabled many hard-hit businesses to reopen and spur local tourism.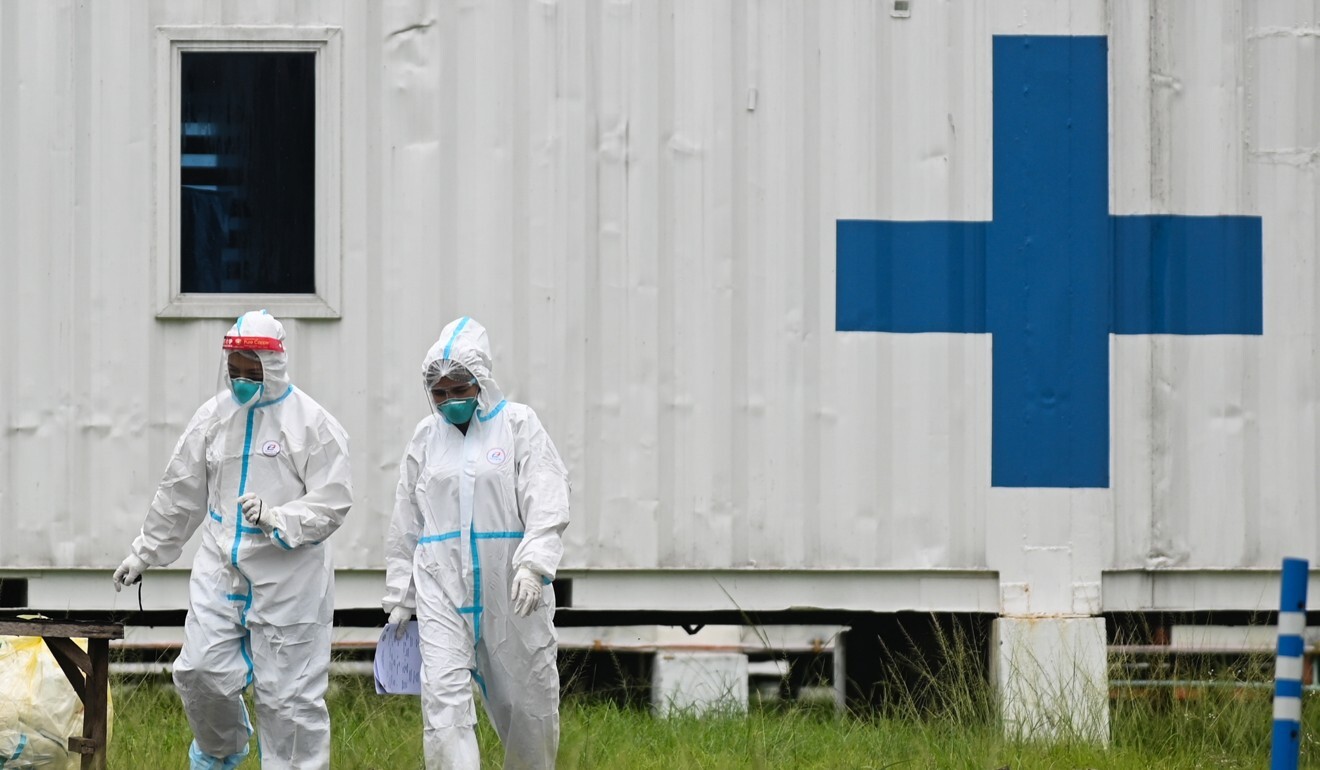 But the government's Covid-19 task force reversed course on Tuesday, saying current rules would be extended until September 15 – or until the trial for targeted lockdowns was implemented.
"Whichever comes first," explained presidential spokesman Harry Roque, without providing a reason for the decision.
The move is a blow for restaurants which had been expecting to reopen their doors to diners for the first time since August 6 when the national capital region went into the latest lockdown.
Beauty salons, which were set to restart operations, will have to remain shut and churches closed to in-person services.
President
Rodrigo Duterte
said recently the country could not afford more lockdowns, after previous measures shattered the economy and left millions out of work.
But with only about 19 per cent of the targeted population fully vaccinated and hospitals filling up fast, authorities have had few options to slow the spread of the virus.
The Philippines is battling to contain a spike in infections, which has strained hospitals as they grapple with a nurses shortage. Its caseload has passed 2 million, with more than 34,000 deaths.
Covid-19 spreader jailed for 5 years in Vietnam
A man has been sentenced to five years in jail in
Vietnam
for spreading Covid-19 after he breached home quarantine rules.
Le Van Tri was convicted of "spreading dangerous infectious diseases to other people" after he travelled to his home province Ca Mau from coronavirus hotspot Ho Chi Minh City in July, according to a report on the website of the provincial people's court.
The 28-year old was accused of breaching a 21-day home quarantine regulation in the southern province, which had a lower case rate than Ho Chi Minh City, and he tested positive for Covid-19 on July 7.
"Tri's breach of the home medical quarantine regulation led to many people becoming infected with Covid-19 and one person died" the court report said. State media said eight people became infected because of Tri.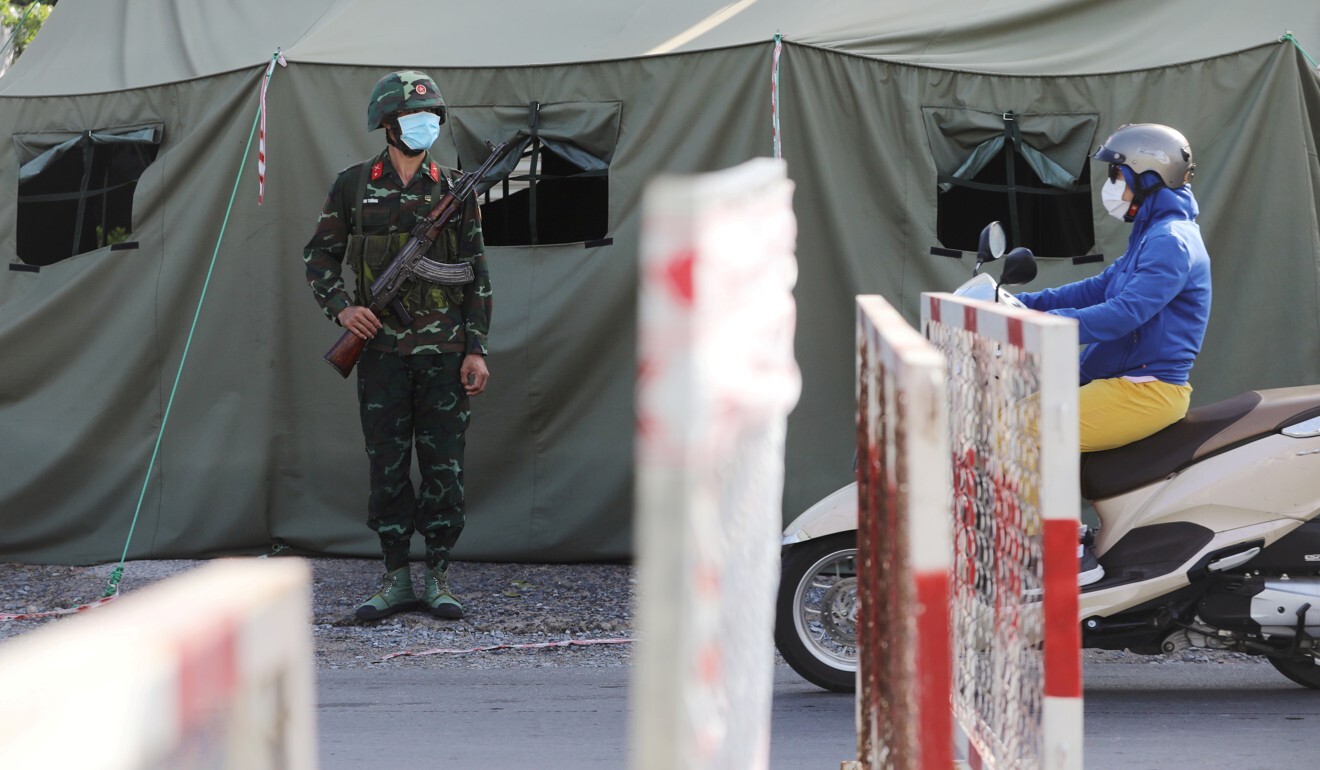 After keeping case numbers low last year, Vietnam is now dealing with its most serious Covid-19 outbreak so far, with nearly 540,000 infections and more than 13,000 deaths recorded.
The vast majority of infections and deaths have been reported since the end of April, and Vietnam's capital Hanoi and commercial hub Ho Chi Minh City have been in strict lockdown for most of the past few months.
Several people have been sentenced for spreading Covid-19 to others in Vietnam.
A 32-year old man in Hai Duong was sentenced to 18 months in prison in July and a Vietnam Airlines flight attendant was handed a two-year suspended jail term in March for the same charge.
Indonesia lifts some curbs as second wave eases
Indonesia
's daily coronavirus positivity rate dropped below the World Health Organization's benchmark standard of 5 per cent this week for the first time, an indicator the country's devastating second wave could be easing.
The positivity rate, or the proportion of people tested who are positive, peaked at 33.4 per cent in July when Indonesia became Asia's coronavirus epicentre, driven by the highly contagious Delta variant.
On Monday that rate fell to 4.57 per cent, the lowest since March 2020, when Indonesia's first cases were reported, according to independent data initiative, Kawal Covid-19. A rate above 5 per cent indicates coronavirus is out of control, the WHO says.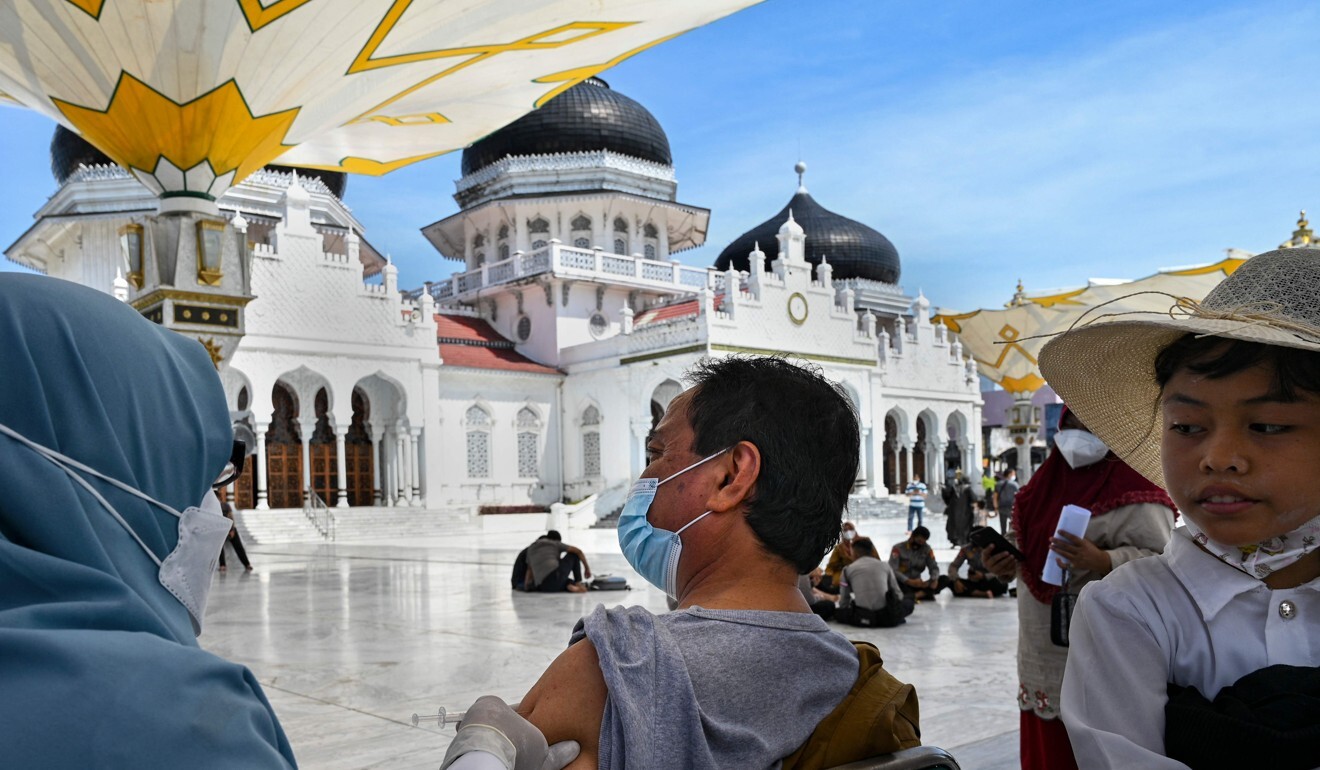 Coronavirus restrictions were eased further on Monday, with most areas on Java island downgraded, allowing conditional operation of malls, factories and restaurants. But President
Joko Widodo
urged Indonesians not to be complacent.
"People need to realise that Covid-19 is always lurking," he said. "When our guards are down, [cases] can increase again."
Weekly health ministry data last week shows several provinces still recording high positivity rates, with Aceh at 17.4 per cent and North Kalimantan at 16.7 per cent. A government spokesman said testing and tracing capability would continue to be improved.
Japan mulls 'vaccine passports' for discounts, extra services
Japan
is considering wide usage of so-called vaccine passports for commercial purposes as part of efforts to regularise domestic social and economic activities that have long been stagnant because of the pandemic, according to a draft government plan.
Such certificates will allow users entry and usage at stores and sites for entry, with business operators free to decide what kind of services they will offer and to whom to provide such services, the draft says.
The plan, to be presented at a government Covid-19 task force meeting as early as Thursday, says that with vaccine passports, users could get discounts and extra services.
"Use of vaccine passports will be accepted widely" in the country, it says.
The draft, however, warned against inappropriate discriminatory behaviour towards those who do not show vaccine passports, such as requiring people to be vaccinated to enter a school and take up a job.
The draft also bans businesses from charging those who do not show vaccine passports "exorbitant prices".
Currently, Japan issues vaccine passports for international travel purposes only. But the government is planning to change that policy and digitalise the system by the end of the year in a bid to expand their full-fledged usage domestically.
The certificates are official records issued free of charge by local municipalities showing a person has been fully inoculated against Covid-19, with information such as name, passport number and date of vaccination also included.
People who wish to obtain a certificate are required to submit in person or via mail documents, including the application form, passport and vaccination tickets.
Reporting by Reuters, Agence France-Presse, Bloomberg
This article appeared in the South China Morning Post print edition as: Thailand plans to open up for tourists