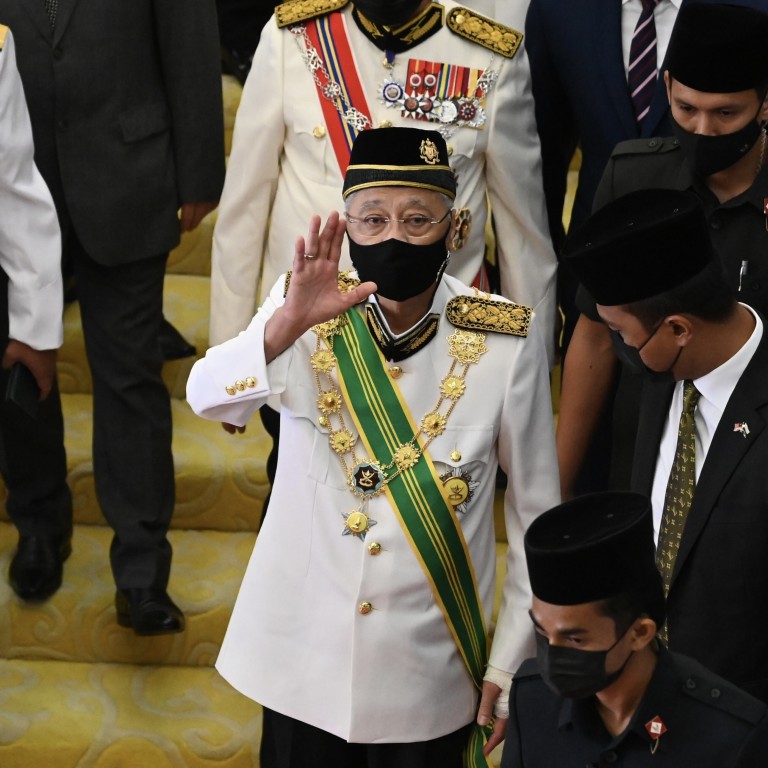 Malaysia's ruling coalition signs landmark pact with opposition, in boost to PM Ismail Sabri
The bipartisan pact covers areas such as strengthening a Covid-19 plan, parliamentary reforms, and freedom of the judiciary, the PM said
Ismail Sabri leads with a slim four-seat majority, and the pact could help him pass the 2022 budget – which serves as a de facto confidence vote – in October
Malaysian Prime Minister
Ismail Sabri Yaakob
's coalition and the main opposition bloc on Monday signed a cooperation pact to ensure stability during the
Covid-19 pandemic
, an agreement that could also help him win a confidence vote.
Ismail Sabri
took office last month
with a slim parliamentary majority, becoming the third prime minister in as many years, but the constitutional monarch has called for him to face a vote of confidence to prove he has majority support in parliament.
The legislature reconvened on Monday but no date has been set for the confidence vote.
Under the pact's terms, details of which were publicly released on Tuesday, the government agreed to carry out several decisions and reforms, including tabling laws to prevent defections and to limit the prime minister's tenure to 10 years in office.
In return, Anwar's coalition will not block the government on critical votes in parliament, where their failure to be passed could be construed as a sign of no confidence.
This includes a commitment to support or abstain on the government's 2022 budget, which is set to be tabled next month. The budget must also be negotiated and finalised on a bipartisan basis, the agreement said.
The pact, the implementation of which will be monitored by a bipartisan committee, will last until dissolution of the current parliament, which will not be before the end of July 2022.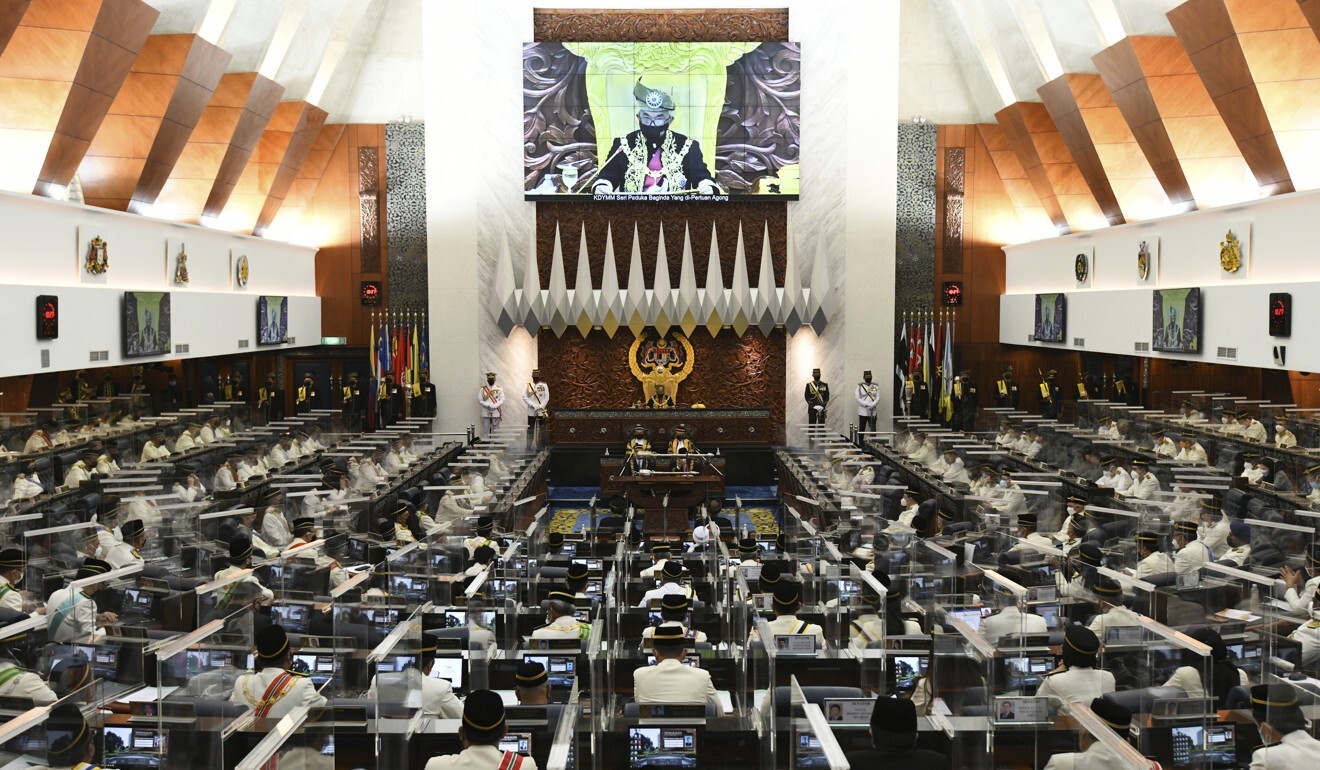 Other reforms agreed include: strengthening a Covid-19 plan, restructuring parliamentary committees, equal funding for government and opposition lawmakers, opposition involvement in a national recovery council, and immediate lowering of the minimum voting age from 21 to 18.
The finance ministry on Tuesday also announced a 45 billion ringgit (US$10.85 billion) increase in the government's coronavirus fund, an expansion the opposition requested be included in the agreement.
"The government is confident that this will not only see political differences being put aside but also ensure the national recovery will be inclusive and holistic," Ismail Sabri said on Monday.
The pact marks Malaysia's first ever federal-level confidence and supply agreement, said Wong Chin Huat, a professor of political science at the Jeffrey Sachs Centre on Sustainable Development at Sunway University in Malaysia. Ismail leads with a slim four-seat majority in parliament, and the support from the opposition could help him pass the 2022 budget – which serves as a de facto confidence vote – in October.
He would be even stronger if the memorandum can give him a two-third majority in a vote of confidence, according to Wong. "That would serve like a vaccine to protect him for months, even if the government makes some blunders along the way," he said.
The bipartisan pact is the biggest step towards political stability for Malaysia since former prime minister
Mahathir Mohamad
abruptly resigned in February 2020. He was succeeded by
Muhyiddin Yassin
, whose razor thin majority crumbled last month amid infighting and a worsening Covid-19 outbreak.
The memorandum signed on Monday comes as Malaysia's vaccine roll-out has allowed the country to ease virus curbs and announce perks for the inoculated. More than half of the population had been fully vaccinated as of Sunday, paving the way for the government to reach its target of reopening all economic and social sectors by the final quarter of the year.
The agreement's impact could well extend to the next general election that is set to be held by 2023.
"Parliament will likely be hung after [the election], and this [agreement] gives major parties a chance to learn how to coexist with each other and compete professionally," said Wong. "If it works and multi-partisanship gets internalised, we don't have to worry about more party-hopping, coalition-hopping, frequent changes of PM after [the election]."
Malaysia's monarch on Monday welcomed the efforts toward bipartisan pact. The move could "shape a new political landscape and bring change to the country's administrative system. It's this kind of maturity that my people seek," said Sultan Sultan Abdullah Sultan Ahmad in his royal address to open the parliament session.
Since taking power, Ismail has struck a conciliatory tone and actively sought to bridge the divide with the opposition. Still, it has not been all smooth sailing. He was beset with criticism from the opposition when he appointed a cabinet that largely retained the same faces from the previous government.
Additional reporting by Bloomberg