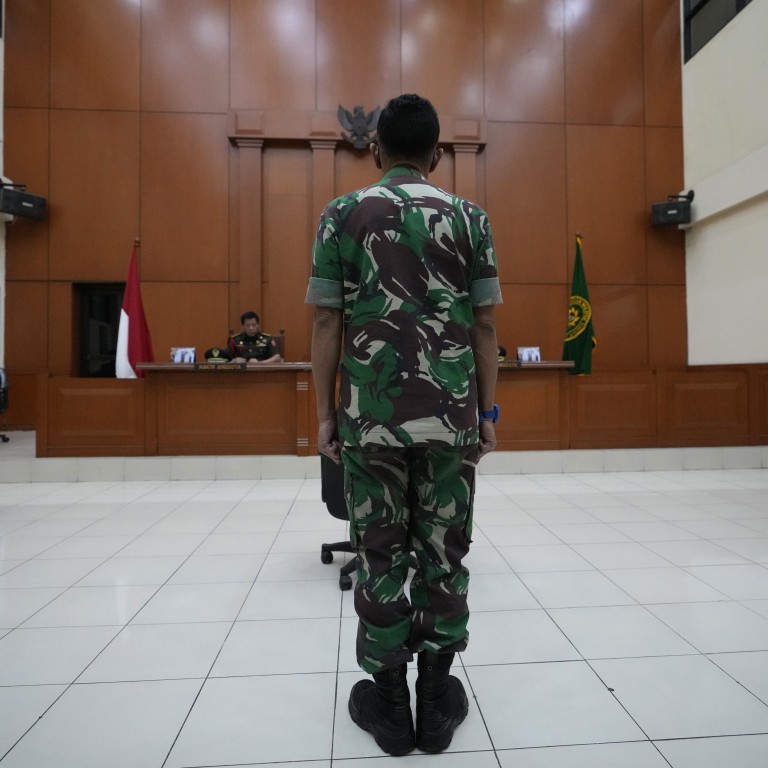 Indonesian colonel sentenced to life in prison for killing teenagers
After knocking them over with his car, Colonel Priyanto and two of his subordinates tossed their bodies into the river
The case drew public outcry, especially after it emerged one of the victims was still alive as he was thrown into the water
An Indonesian military tribunal on Tuesday sentenced an army colonel to life imprisonment for throwing the bodies of two teenagers into a river after his car hit them in a traffic accident late last year.
An autopsy found that one of the victims – who were aged 18 and 24 – was still alive when Colonel Priyanto and two of his subordinates tossed their bodies into the river in Central Java province.
Judges at the Jakarta military tribunal considered the action premeditated murder and ordered that Priyanto be dismissed from service.
"As a trained soldier, the defendant used his skills to kill people in an inhumane way," chief judge Brigadier General Faridah Faisal said.
Prayanto's two subordinates who were in the car with him had asked that the victims be taken to a hospital, but he refused and instead shouted at them: "We're soldiers. Do not be cry babies!" the court found.
"The defendant had an intention to eliminate the victims and therefore the action amounts to premeditated murder," the judge said.
The bodies were found three days later by local residents in two different rivers.
The middle-rank officer was also stripped of his military title of colonel as he was sentenced to life in prison for murder, joint deprivation of the liberty of others and removing the dead bodies with the intention of concealment.
The case was held at Jakarta High Military Court II, and a panel of judges sentenced Colonel Infantry Priyanto to life for the killing of teenagers Handi Suputra and Salsabila.
Trials for Priyanto's subordinates are still ongoing.