Vietnam
Get more with myNEWS
A personalised news feed of stories that matter to you
Learn more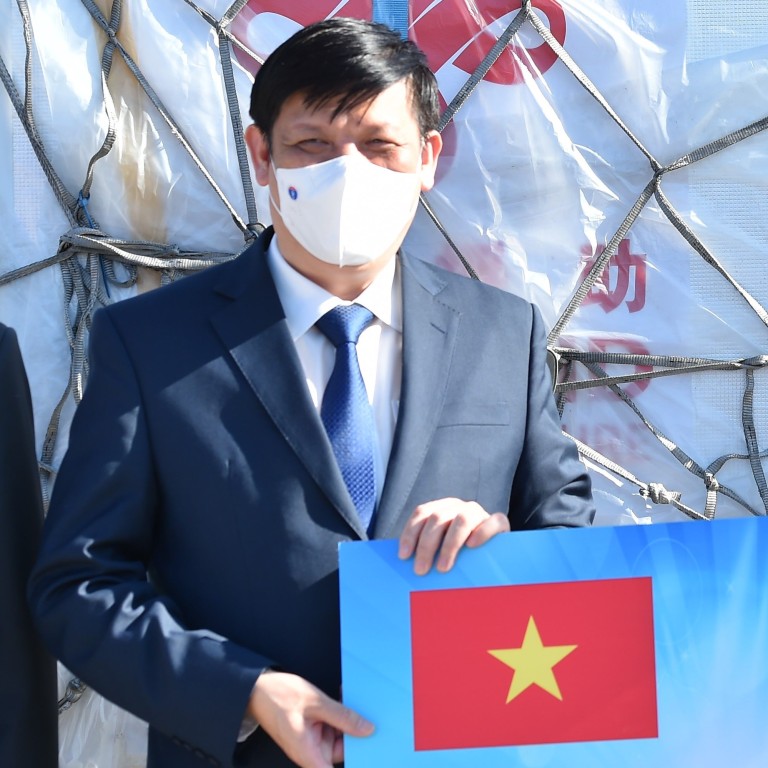 Vietnam's health minister arrested over price gouging of Covid-19 tests
Nguyen Thanh Long was dismissed from his ministry post and is being investigated for abuse of power, according to Vietnam's Ministry of Public Security
Nearly 60 suspects including ministry officials, public health leaders and military generals have been detained or are being investigated for their involvement
Vietnam
's health minister and the mayor of the capital Hanoi have been arrested as part of an expanding investigation into massive price gouging of
Covid-19
tests, state media reported – some of the highest-ranking government officials to be swept up in the probe.
Nguyen Thanh Long was dismissed from his ministry post and Chu Ngoc Anh, who previously was the science minister, was fired as Hanoi mayor, the Tuoi Tre newspaper reported on Tuesday. They are being investigated for abuse of power, according to the Ministry of Public Security, and have been expelled from the ruling Communist Party.
An investigation concluded earlier that mismanagement in the science and health ministries had allowed Viet A Technology Corporation to inflate prices for test kits supplied to hospitals and health centres in Vietnam.
Nearly 60 suspects including ministry officials, public health leaders and military generals have been detained or are being investigated for involvement in the price gouging, according to the Ministry of Public Security.
The report said the two officials' violations had harmed Vietnam's response to the Covid-19 pandemic and were costly to the state budget.
A deputy science minister, Pham Cong Tac, was also arrested on Tuesday and accused of violating regulations on managing state assets.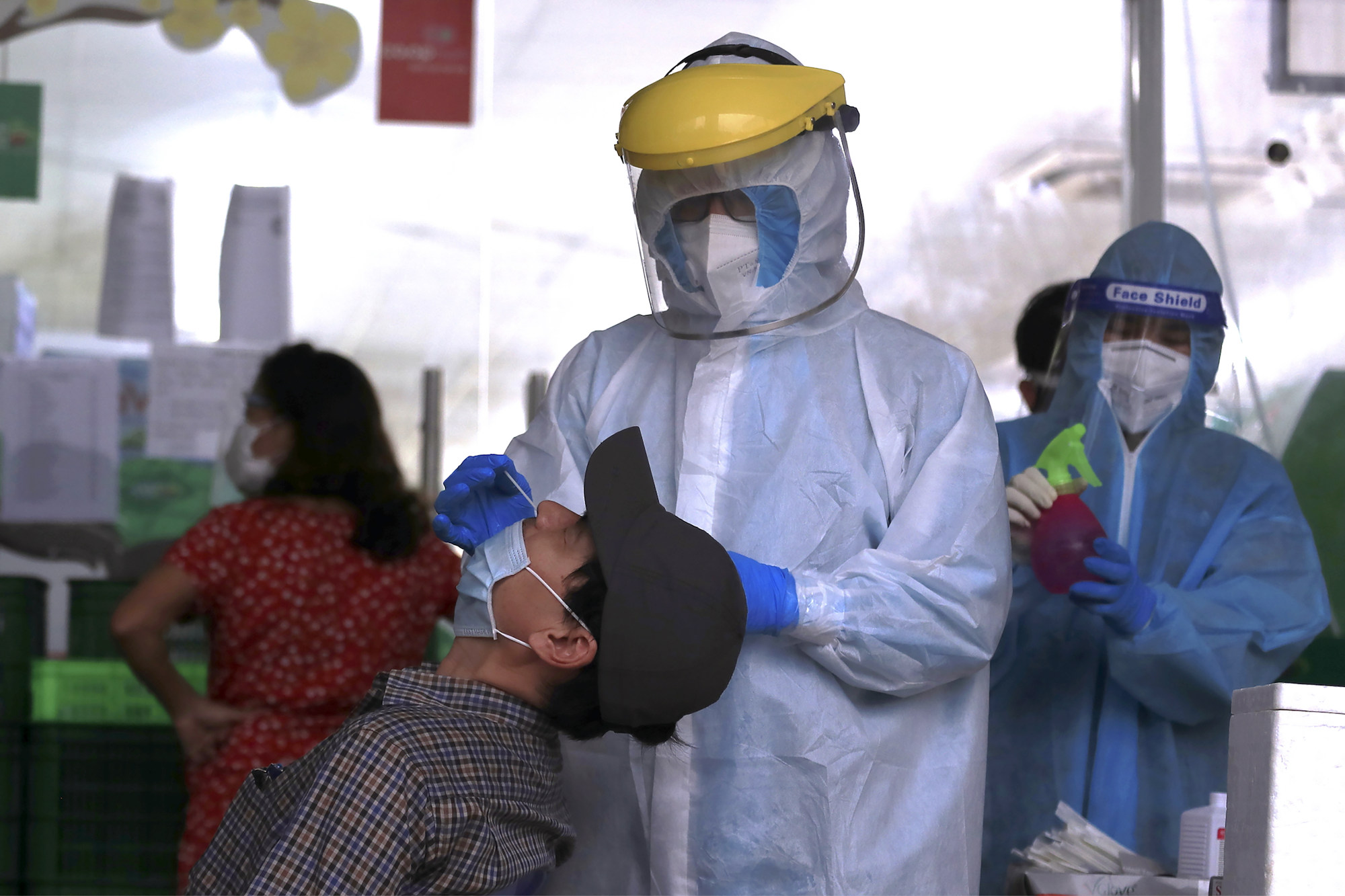 Viet A took in US$172 million for supplying its test kits in 62 localities. Its general director was arrested in December and allegedly admitted his Ho Chi Minh City-based company had inflated the selling price of a test kit to about US$20, or 45 per cent more than the original, to earn a difference of US$21.5 million.
Phan Quoc Viet allegedly confessed to investigators that he paid illegal kickbacks worth US$34 million to his state-owned partners who bought his test kits at the inflated prices. The company provided test kits to disease control centres and medical facilities across the country, generating about 4 trillion dong (US$172 million) in revenue, the Ministry of Public Security said.
The latest moves come amid investigations into a wide range of alleged illicit activity, from stock price manipulation to property fraud, which have led to the firings of State Securities Commission Chairman Tran Van Dung and the head of the Ho Chi Minh City Stock Exchange, the detention of former high-ranking coastguard officials and executives including the former chairman of Bamboo Airways and its parent FLC Group JSC, Trinh Van Quyet, Tri Viet Securities former chief executive officer Do Duc Nam and Louis Holdings former chairman Do Thanh Nhan.
Long and Anh were discharged from the Communist Party by the Central Inspection Committee after violating party rules and state regulations that caused "huge losses", wasted state budget resources and affected the anti-Covid-19 campaign, according to a Monday post on the government's website.
The committee said in a March 31 statement that Long, Anh and other officials at the ministries of health and science and technology were jointly responsible for violations and shortcomings involved in supervising, licensing, price negotiations and purchases of Covid-19 test kits from Viet A.
Vietnam's Communist Party chief Nguyen Phu Trong's anti-corruption campaign is "moving ahead at speed", said Carl Thayer, emeritus professor at the University of New South Wales in Australia and a Southeast Asia specialist. His systematic push includes reviewing all party directives and "a list of all things party members should not do". Corruption, Thayer said, is "the one thing that undermines the party's legitimacy and threatens it".
Deputy Health Minister Nguyen Truong Son quit because of work stress, Tuoi Tre reported, citing an unnamed source from the ministry. Son was disciplined twice for alleged involvement in the violations tied to Viet A Technology JSC, the newspaper said.
Additional reporting by Bloomberg