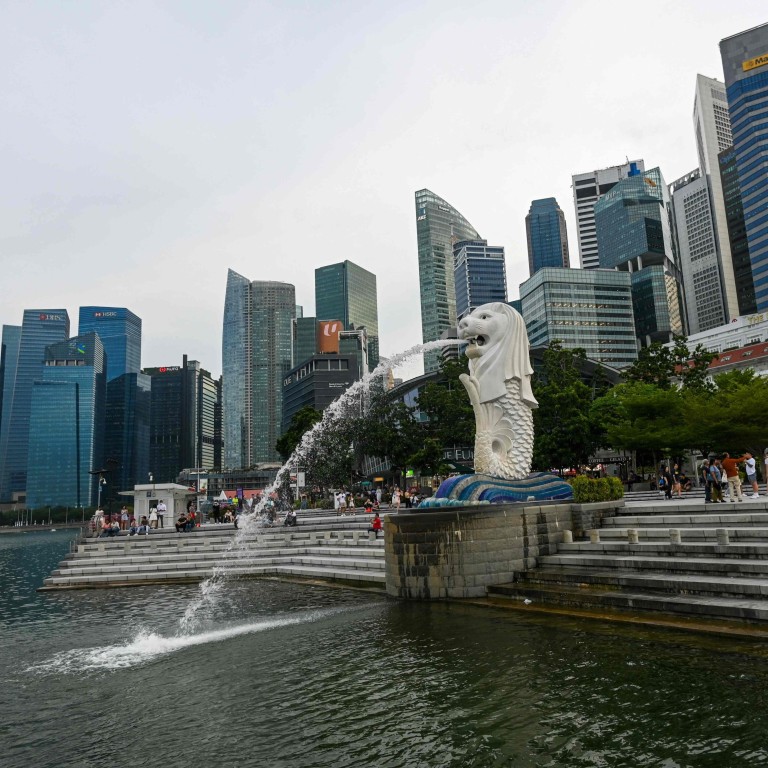 Singapore man who preyed on disabled children jailed for record 45 years in 'exceptionally sickening' case
Prosecutors said the man's crimes spanned 16 years, including from 2005 to 2018 when he worked as a part-time tutor to 'gain access to a ready pool of children'
Police were only alerted after a woman bought the man's old laptop and stumbled upon a cache of obscene photos and videos that were automatically downloaded
A man who posed as a therapist to rape disabled children as young as five in what prosecutors described as "one of the worst cases of paedophilic sexual abuse" ever heard by a
Singapore
court has been jailed for a record 45 years.
The 54-year-old, who cannot be named due to a court order imposed to protect the identities of his eight victims, pleaded guilty on Monday to six counts of aggravated rape. Another 80 charges – including sexual exploitation of a minor, molestation and attempted aggravated rape – were taken into consideration for sentencing.
Prosecutors told the court that the man committed his crimes over the span of 16 years, including from 2005 to 2018 when he worked as a part-time tutor to "gain access to a ready pool of children".
He had previously volunteered as the chairman of a youth executive committee and helped to teach a cultural dance group, where he met the mother of two of his victims – a woman he later went on to date for some eight years, during which time he repeatedly assaulted her son and daughter.
Almost half the charges against the man – 38 in total – related to his abuse of a girl aged between six and nine who needed speech therapy. The court heard how he had claimed to be an educational therapist to win the trust of her family, but instead of helping the girl he sexually assaulted her multiple times over a period of three years. Some of the girl's soft toys later tested positive for his semen.
Police were only alerted to the man's crimes in 2018, after a woman bought his old laptop and discovered a cache of obscene photos and videos that were automatically downloaded onto the device from a cloud drive.
Officers found more obscene photos and videos of his assaults at the man's home, as well as two pairs of children's underwear belonging to one of the victims. He had at least 3,253 obscene films in his possession, according to court documents.
Prosecutors tole the court that the man committed some of his crimes after "he had watched a mixture of Japanese adult and child pornography" and "decided to satiate his lust upon the victims".
The man claimed selective memory loss and said he had heard voices telling him to abuse his victims, but a psychiatrist from Singapore's Institute of Mental Health told the court that these were lies intended to minimise the man's criminal responsibility, adding that he was at "very high risk" of repeat offending.
Justice Ang Cheng Hock described the man's crimes as "exceptionally sickening".
For each offence of aggravated rape, he could have been jailed for up to 20 years and fined or caned. Anyone aged 50 or above cannot be caned under Singapore law.
Prosecutors said the man's 45-year prison sentence was the longest ever handed down by a Singapore court for sexual offences.