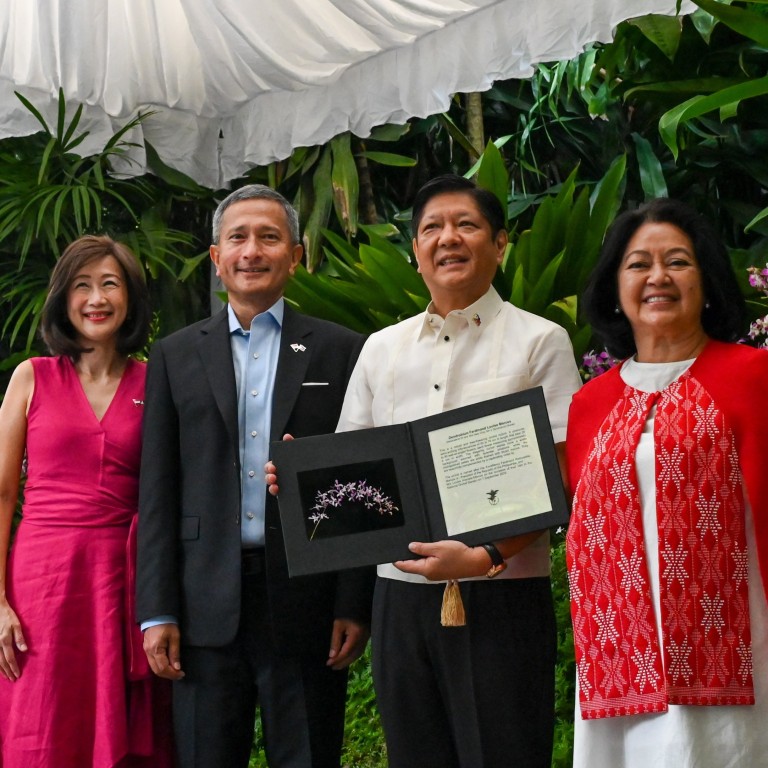 Singapore names 'robust' orchid after Philippines' President Ferdinand Marcos Jnr and his wife
Singapore Botanic Gardens said the 'robust and free-flowering' hybrid orchid was named Dendrobium Ferdinand Louise Marcos
Marcos Jnr and his wife are in Singapore, which has a tradition of naming orchids after visiting dignitaries, for the final day of a state visit
The orchid, a "robust and free-flowering" hybrid that produces flower sprays of about 50 centimetres to 70 centimetres in length, was named Dendrobium Ferdinand Louise Marcos, according to the Singapore Botanic Gardens.
"The elegantly curled sepals have a white background adorned with lavender striations, while the distinguished petals are white flushed with bluish mauve," the gardens said in a description of the orchid.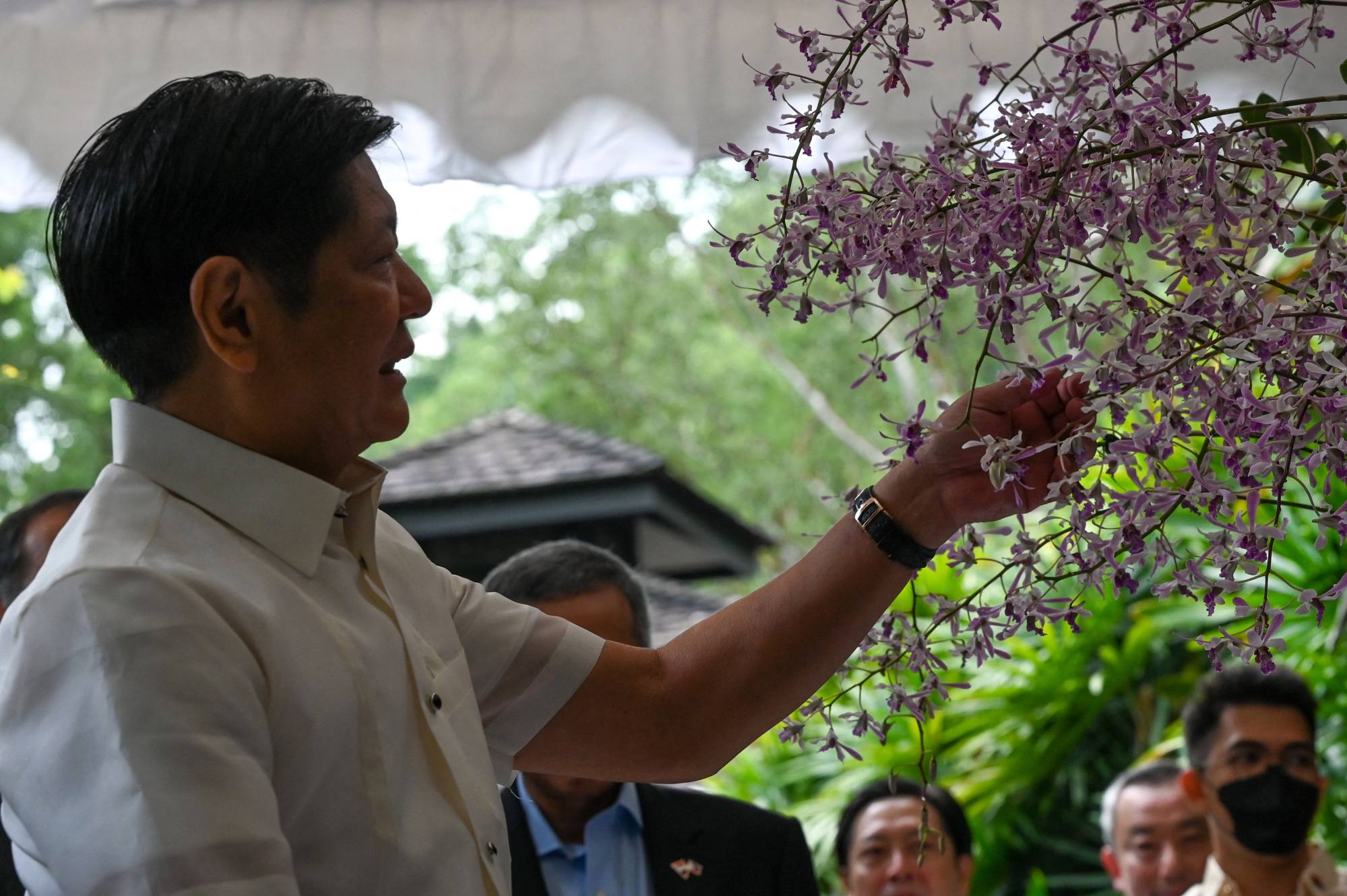 "They are beautifully complemented by a captivating violet lip," it added.
The orchid was unveiled at a ceremony at the Singapore Botanic Gardens, where Marcos Jnr and
wife Louise Araneta-Marcos
were accompanied by Singapore's Foreign Minister Vivian Balakrishnan and his wife, Joy Balakrishnan.
Singapore traditionally names orchids after visiting dignitaries such as royalties, heads of state and government, and even celebrities as a gesture of friendship and goodwill.
The two-day state visit is Marcos Jnr's first visit to Singapore since taking office as president in June.
Marcos Jnr met with Prime Minister
Lee Hsien Loong
, during which they witnessed the signing of several agreements aimed at boosting cooperation in various areas, including counterterrorism and data privacy.
He was also expected to meet with President Halimah Yacob before ending his trip to Singapore.
Marcos Jnr arrived in Singapore on Tuesday from Indonesia, where he met with President Joko Widodo earlier in the week.
During the trip to Indonesia, Philippine Foreign Secretary Enrique Manalo sought executive clemency for a Filipino woman who has been on death row since being convicted of illegal drug charges in 2010.