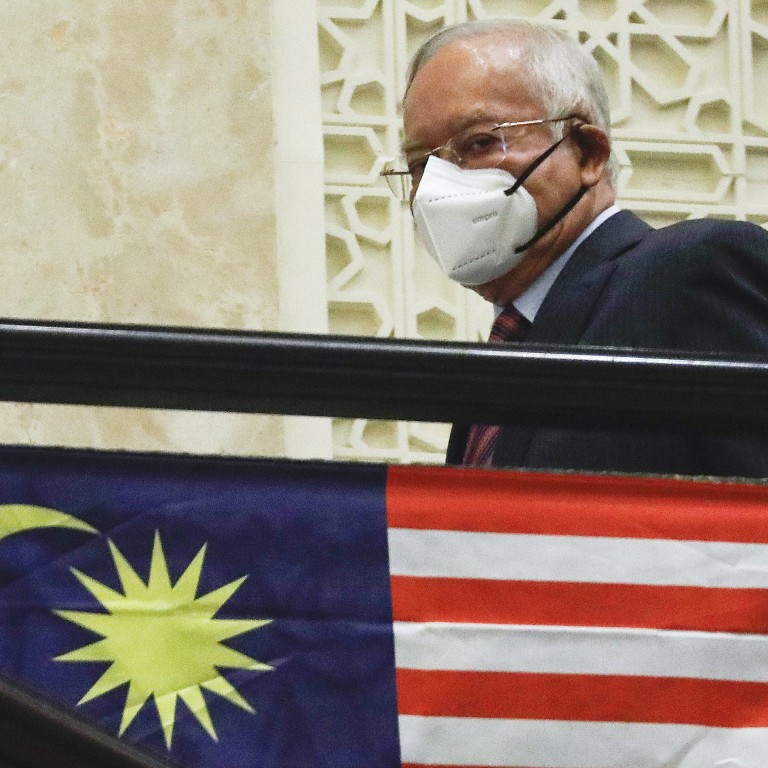 Malaysia's former PM Najib Razak requests court review of 1MDB-linked case to overturn 12-year sentence
Najib Razak is seeking a review on grounds the High Court judge who delivered the conviction should be disqualified due to a conflict of interest
The former prime minister was first convicted in July 2020 on charges of abuse of power, money laundering and criminal breach of trust
Malaysia
's jailed former Prime Minister
Najib Razak
was back in court on Thursday to request that his 1MDB-linked case be reviewed, in his latest attempt to overturn his 12-year prison sentence.
Security was tight as a small group of supporters gathered outside the Federal Court in the administrative capital of Putrajaya. They held up placards bearing the words "Solidarity for Bossku" – Najib's nickname that translates as "my boss".
The 69-year-old began serving his jail sentence in August, after Malaysia's Federal Court upheld an earlier ruling sentencing him over the transfer of 42 million ringgit (US$9.7 million) belonging to SRC International to his personal bank account. SRC is a former unit of
1MDB
, an investment fund that had billions of dollars siphoned across the globe.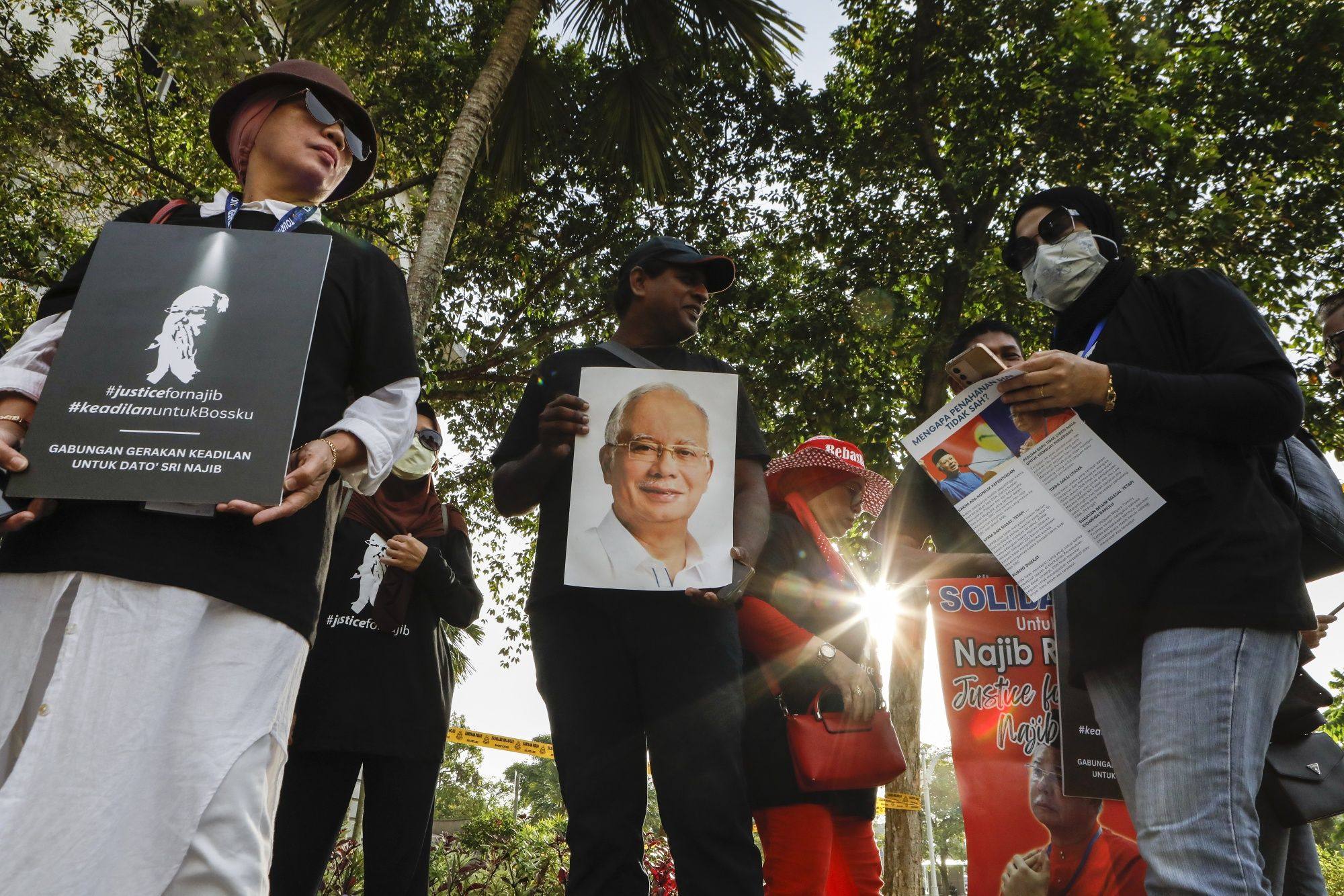 Najib is seeking the review on grounds that the High Court judge who delivered the conviction should be disqualified due to a conflict of interest, among other reasons, according to his lawyer Shafee Abdullah.
Najib appeared in court in a suit and tie alongside his wife Rosmah Mansor, who was separately convicted on corruption charges for an unrelated case and is out on bail. Both have pleaded not guilty in their respective trials, and publicly maintained their innocence.
The former prime minister was first convicted in July 2020 on charges of abuse of power, money laundering and criminal breach of trust involving the SRC case. The sentence, which included a 210 million ringgit (US$48.7 million) fine on top of the jail term, was maintained by the Court of Appeal in December 2021, with a judge referring to Najib's actions as a "national embarrassment."
He mounted a final appeal before the Federal Court while being out on bail, and in September applied for a review of the court's decision to uphold his conviction, jail term and fine.
Najib has also applied for a royal pardon, but remains on trial for dozens of other criminal charges linked to the troubled state fund, each carrying prison terms and hefty financial penalties.
A rejection of Najib's review petition may not go down well with his party the United Malays National Organisation, which is part of the new government. Umno President Ahmad Zahid Hamidi, who is also deputy prime minister, last week maintained that Najib was a victim of "political and selective prosecution".
Prime Minister
Anwar Ibrahim
's government hinges on support from Zahid, who threw UMNO's weight behind its long-time rival after the November 19 general election resulted in a hung parliament. Anwar's coalition is now considering working with Umno in the six state elections due this year.