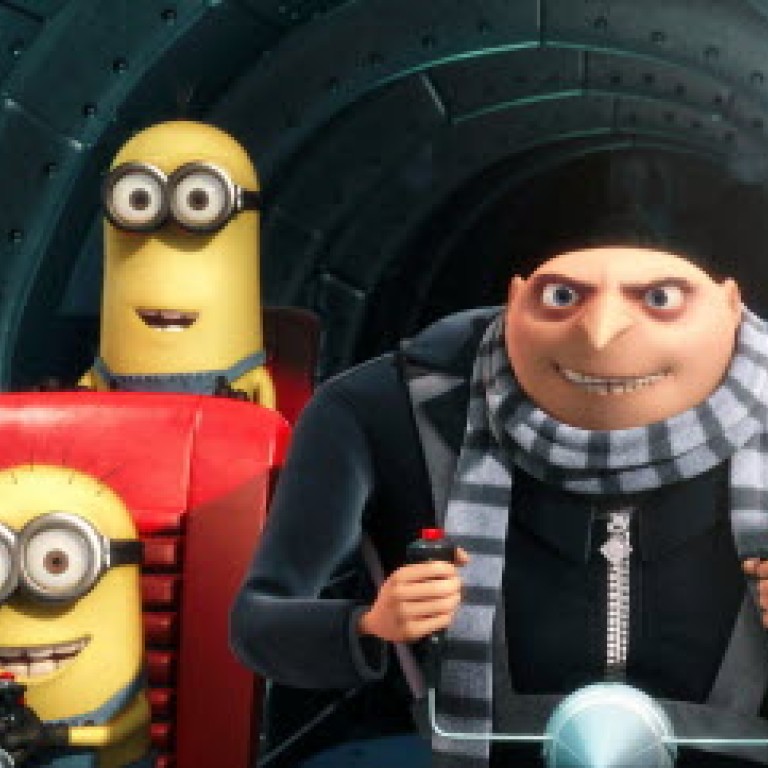 Despicable Me 2 banned in mainland China
The comical characters of the hit animated film will not be allowed in mainland theatres
The little yellow minions of Despicable Me 2 will not be making an official appearance on the mainland.
Despicable Me 2
, the sequel to Universal Pictures' animated 2010 hit, has been banned from opening in Chinese theatres, film site TheWrap
confirmed
. Despite positive critical reception and a successful run in Hong Kong cinemas, the animated movie has been denied a spot amongst the 34 places available for foreign films in the Chinese box office. The reasons behind this decision are currently unknown, but
The Hollywood Reporter
wrote
that the film might have been banned to make more room for China's domestic animated features.
Despicable Me 2
had also possibly been denied entry into the Chinese market because its "style was not suitable for mainland children," Sina News
reported
.
Ironically, Despicable Me 2 was the subject of a Beijing Youth Daily article on July 23 that took notice of the film's US box office success and said that it was "hopeful" for the film's chances of being released in mainland cinemas. This stamp of approval from state media seems to have done little good, and Chinese netizens were quick to take to the internet to complain about the film's ban.
"Why would the movie not be suitable for mainland children?" one puzzled commentator wrote on Sina Weibo. "The main character is a positive father figure and the movie is full of good messages."
"I waited so long and hoped to see this in the theatre," another poster wrote. "Are there bloody or inappropriate scenes in the film? No! The Chinese film screening committee is just making up shameless excuses!"
Most netizens wrote that because of the film's theatre ban, they would now be forced to "download the movie with subtitles" or purchase a bootleg copy. Others were appreciative of the Chinese government for striving to promote domestic films, but still disappointed that the yellow "minions" that serve as the Despicable Me mascots would be confined to appearances in pirated movie shops and on the Chinese internet.
Despicable Me 2, which has grossed over seven million dollars in Hong Kong, is only the latest in a long list of foreign films banned from the mainland.The first Despicable Me was also denied entry into China, and another animated film, Dreamworks' The Croods, ended its theatre run two weeks early, allegedly because it was bringing in more income than domestic animated movies. China has aggressively promoted its local animation in the last few years, but profits remain slow, with Chinese animated films only contributing about seven per cent to China's total box office revenue in 2012.