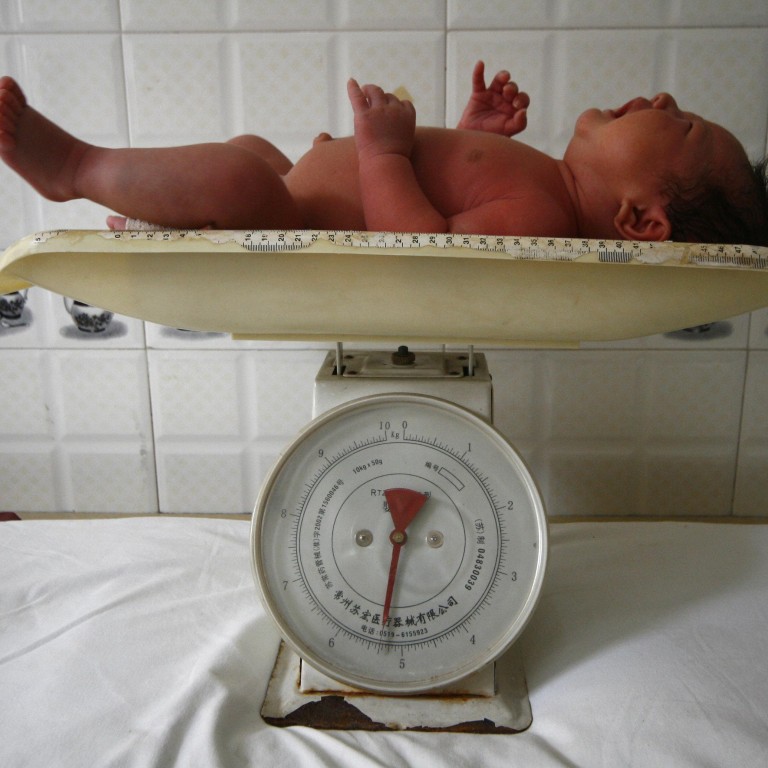 Update
Doctor sold my baby to smuggling ring, says Shaanxi mother
Police in Shaanxi are investigating a cross-province baby smuggling ring after a mother accused a maternity doctor of abducting her new-born baby.
Police in western China's Shaanxi province said they had arrested three suspects, two of whom were being held in custody, on suspicion of baby smuggling, reported.
A spokeswoman of Fuping County Police Bureau confirmed to the South China Morning Post that they are investigating the case but declined to disclose more details.
Also under investigation was the deputy director of the maternity department of Maternal and Childcare Hospital in Fuping, who was identified by her surname, Zhang.
A woman who gave birth two weeks ago and her husband were suspicious Zhang was a member of a child smuggling ring. They told the  that on the day their baby was born, both the mother and the baby were found to be infected with hepatitis and syphilis. Zhang told the couple that the sick child would be a financial burden on the family and talked them into signing a letter of consent to give up the child.
Zhang then took the baby away and charged the couple 100 yuan (HK$126.51) to "dispose of the baby". The couple said they saw Zhang walk out of the hospital carrying the baby later that day, according to the report.
Tests at another hospital later showed that the mother did not have the two communicable diseases, leading the couple to suspect that Zhang had sold the baby instead of ending its life. Their doubts were reinforced when Zhang tried to offer them 20,000 yuan not to go to the police, they told the paper.
A spokesman for the local health bureau said Zhang had been suspended and the hospital was co-operating with the investigation, according to the report.
Fuping police were not available for comment on Friday.
Meanwhile, the reported it had received seven different accounts of similar cases from parents. One woman claimed she was convinced to abandon her child by a doctor after she was told the baby was born with a cracked vertebrae.
Gao Wenping, the director of the hospital, told the that maternity doctors did not have the right to urge parents to abandon their children even if the children were ill.
This article appeared in the South China Morning Post print edition as: Doctor sold baby to smugglers, says mother