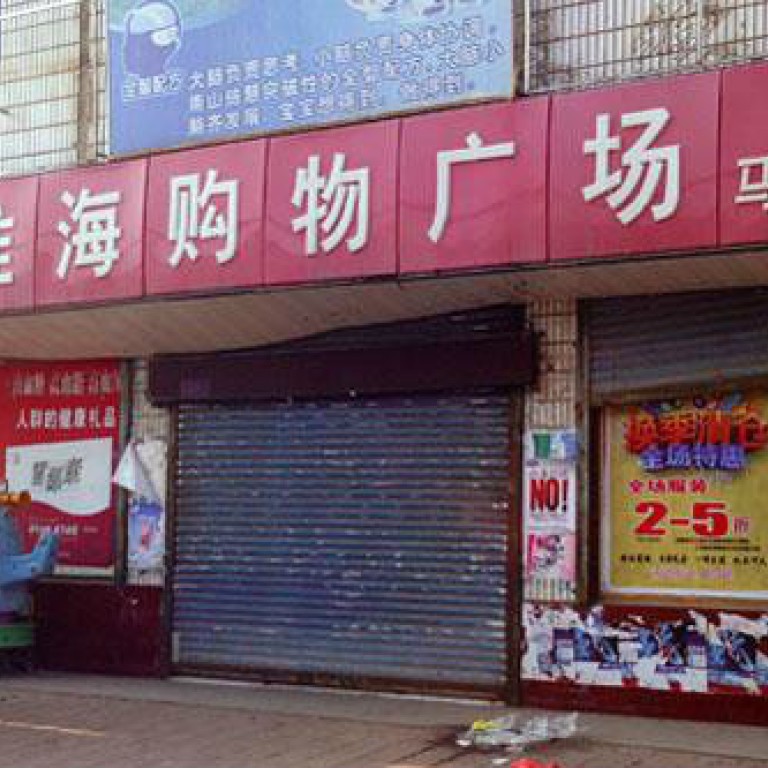 Anhui policemen watched as man stabbed woman, 17, to death
Two Anhui police officers - called in to save a hostage from a knife-wielding man in a Bengbu city supermarket - watched him stab a 17-year-old female cashier to death on Sunday, according to security footage released by the store.
Families of the victim, identified only by their surname Hu, were infuriated that two police officers, who were standing only three metres away from Hu, did nothing when the girl was being stabbed.
It was only after Hu fell down to the ground, lifeless, that the officers approached and arrested the suspect who was slashing himself with a knife, according to the People's Daily.
"She would not have died if the two of them had stepped up and stopped him," a family member of Hu's said. Hu's parents were migrant workers. She had been living with her grandmother in Bangbu, the reports said.
An internal investigation has been launched after families of Hu accused the  two officers - in their 20s and 40s - of failing to do their job, according to
People's
Daily's Weibo post on Thursday.
The head of the precinct where the two officers worked had earlier denied accusations they were ''cowards and gutless,"  and, instead, said they were "slow in their response".
Supermarket workers alerted police after the man was seen lingering inside the store for an unusually long time on Sunday afternoon wheret he bought two knives, the reports said. At one point, the man walked out - and returned 30 minutes later. This time, he walked straight to the cashier - whom he had met via an online chat site, and attacked her.