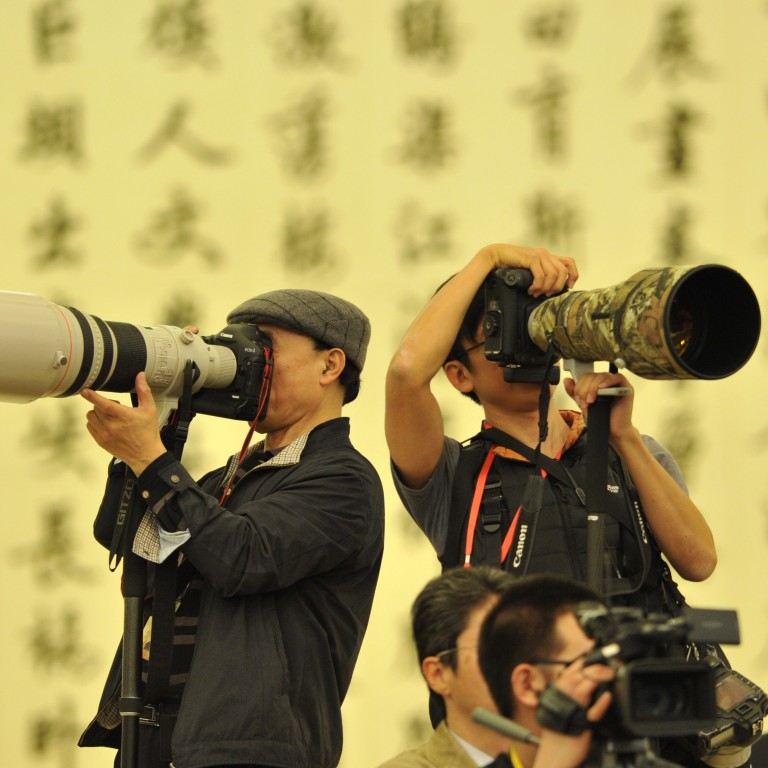 China orders nation's journalists to take Marxism classes
China has ordered its entire press corps back to school in an effort to shore up ideological unity. The nation's 307,000 reporters, producers and editors will soon have to sit through at least two days of Marxism classes, the Communist Party's Propaganda Department has announced along with the press association and the state press regulator.
The announcement comes a week after Xi Jinping called for increased unity in a much publicised speech and amid a widening crackdown on online dissent. Last week, a reporter with the Modern Express, Liu Hu, was detained in Chongqing on charges of "causing trouble" when he openly called for a corruption investigation into a deputy director of the State Administration for Industry and Commerce.
Xi Jinping's administration has also started a campaign against "internet rumours", unverified reports circulating online, and those sharing such information. Influential media commentator Charles Xue was detained for soliciting prostitution over the weekend, according to Beijing police, in what observers have called trumped-up charges related to the clampdown.
"The internet has become the main battlefield in the fight for public opinion," Xinhua quoted an unidentified official in charge of the Marxism classes as saying. "At present, the situation in the ideological field is complex, journalism and propaganda hold even greater responsibility and the task is becoming increasingly difficult."
The official also pointed to a changed media environment where journalists were younger and less ideologically reliable in their reporting. "Journalists' ideological and political qualities vary greatly," the official said.
Last week, Li Baoshan, the publisher of the Central Party School's magazine
Seeking Truth
,
called on journalists
 to focus on positive reporting, even though bad news sell well. "Socialist outlook on news puts emphasis on social benefits, if there is a conflict between [commercial and social] benefits, then [commercial] benefits have to conform to social benefits," Li wrote.
Marxism classes are scheduled to begin this month in main provincial publications and then spread to minor publications. Until next February, central government monitors' will inspect the programme's progress.
Journalists have reacted with muted apathy to the announcement made by Xinhua on Tuesday. "I've studied Marxism for so many years, the more I study it, the less I understand it," was a Beijing-based journalist's reaction. "Speechless," Lv Minghe, an investigative reporter with Southern Weekly commented in a Sina Weibo post.