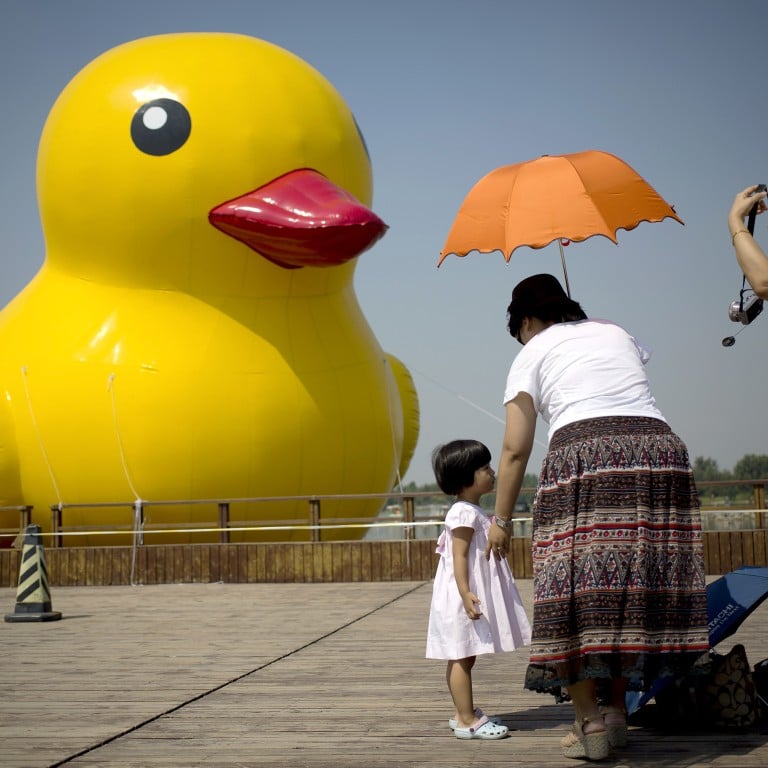 Pictured: Giant rubber duck arrives in Beijing
Beijing's giant rubber duck has been inflated overnight in the capital three days ahead of its official presentation. The supersized bath accessory is expected to captivate crowds as much as its counterpart in Hong Kong earlier this year. 
The duck, also designed by Dutch artist Florentijn Hofman, will be 1.5 metres taller than the one that floated in Victoria Harbour in May. It is the first "real" duck approved by Hofman as dozens of counterfeight giant ducks have appeared throughout China in the last months .
Hofman's creation will first been exhibited at the newly built Beijing Garden Expo Park in Beijing's southwestern outskirts until September 23. It will then be moved to the Kunming Lake in the Summer Palace until October 26. 
Allen Gu, a marketing executive, covered the duck's inflation overnight on his
Sina weibo microblog
: