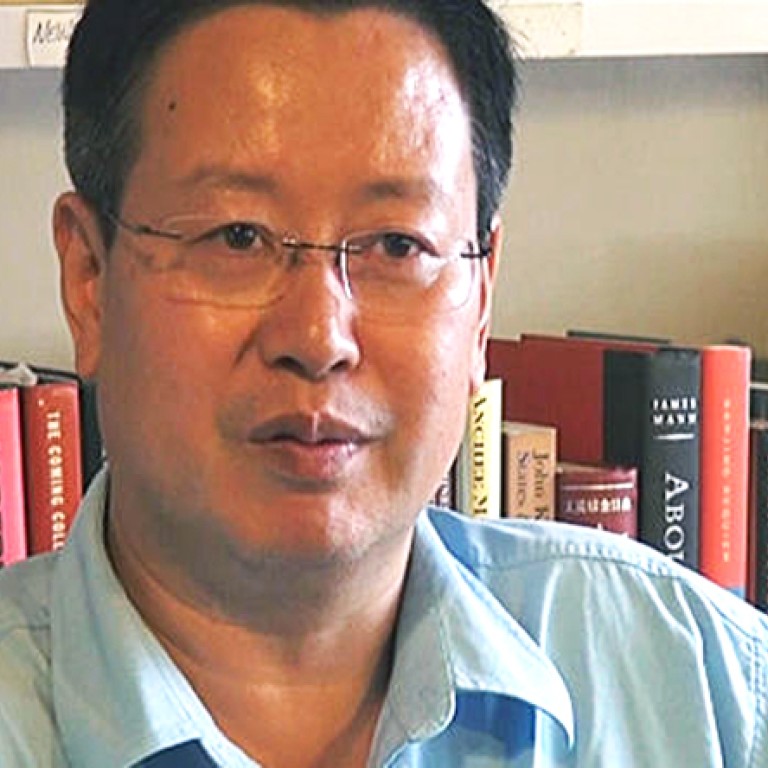 Expelled scholar Xia Yeliang may have to take US visiting scholarship
No immediate prospects in Chinese academia for professor
Xia Yeliang, the outspoken professor fired last week by Peking University, triggering a debate about academic freedom at China's most prestigious academic institution, said he is considering taking up a visiting scholarship overseas if he couldn't find a teaching position at a Chinese university.
"I hoped some university in China can offer me a position, but so far no single university has dared to accept me," Xia told the . "If I [go and] stay overseas for two years, then maybe they will."
The professor said he was aware of ongoing discussions on inviting him to the US as a visiting scholar, but said that he had not yet received a firm offer. Xia said he wanted to ultimately return to China.
In a rare move, Peking University's economics faculty voted last week to expel him in a 30-3 vote, with one abstention.
Xia had just returned to Beijing to teach at the department after spending a year as a visiting scholar at Stanford University.
His expulsion has caused uproar among academics abroad questioning the university's supposed tolerance of liberal scholars. Xia is one of the first signatories of the Charter 08, an open call for political reforms which landed initiator Liu Xiaobo in jail on subversion charges and earned him the Nobel Peace Prize.
Scholars elsewhere have also rushed to question their own universities' cooperation with Peking University.
A group of 36 Taiwanese academics called on Peking University to re-instate Xia Yeliang on Tuesday in a signature campaign. The scholars, mostly from the National Taiwan University, also asked the island's universities to add a clause to their cooperation agreements with mainland universities requiring them to guarantee "academic and spiritual freedom".
"I just cannot accept the implications brought to us at National Taiwan University, one of the major Taiwan universities eager to have more and more exchange and communication with China's universities," said Ching-Yi Liu, a law professor at the university, calling Xia's expulsion a move "against academic freedom and free speech".
Xia told the he was aware of the signature campaign. "They know what freedom means," he said.
The initiative follows similar open letters from Wellesley College in Massachusetts and from the international organisation Committee of Concerned Scientists, as well as a editorial condemning Xia's expulsion.
Peking University said in a statement that Xia had been fired for his "poor teaching". It said Xia was the school's worst-ranked teacher and that it had received 340 student complaints about him since 2006.
Xia dismissed the students' reported complaints as "nonsense". He said he had received phone calls and that "[the university is] trying to smear me," he said.
The economics professor began his career at Peking University in 2000 and joined the economics faculty in July 2002. He is scheduled to teach two classes at Peking University until January when his contract ends.
An earlier version of the story said Prof. Xia Yeliang joined Peking University's economics faculty in 2003. It should be 2002.