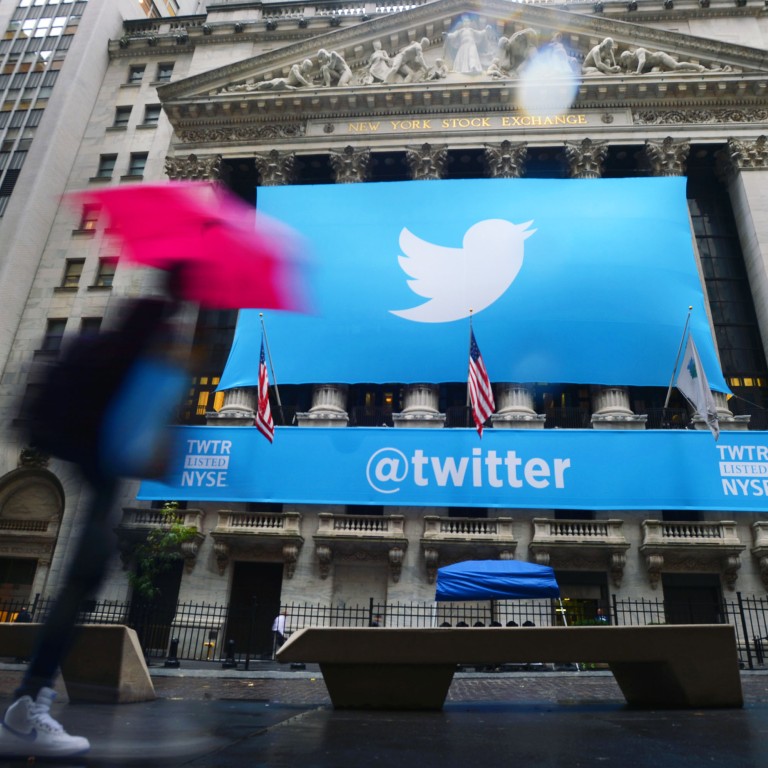 Frustrated Chinese bloggers greet Twitter's successful IPO with satire
When Twitter's successful IPO made newspaper headlines all over China on Friday, many said they were shocked by the exceptional performance of a website that "never existed" in their world.
On Thursday, the California-based microblogging service saw its stock price soar from an initial public offering price of US$26 to US$44.90, a 73 percent increase. It sold 70 million shares and raised US$24 billion as investors paid a premium for the stock's promise of fast growth.
The attention it garnered in the heavily-censored Chinese media sparked a mixed reaction online, ranging from admiration to sarcasm.
"A website that we can't even open is now worth US$24 billion? It's a crazy world we are living in!" wrote one microblogger.
"Twitter is like a ghost, because you've only heard about it, but no one has ever seen it," wrote another.
"This is the moment when you realise that China is so apart from the rest of the world," wrote a New York-based blogger with half a million followers.
That post was commented more than 3000 times in the hours after it was published, with many commentators saying they had found China's Sina Weibo easier to use than Twitter.
"Those who say they don't even like using Twitter are missing the point," said the author in retort. "How can you be glad when you are deprived of the right in the first place?"
China, along with its neighbour North Korea, is among the few countries that block Facebook and Twitter.
Some internet users in the mainland manage to surf blocked websites via paid VPN [virtual private network] services. Yet in recent months users have complained that VPNs have also been banned and could be unstable due to increasing government interference.
Both Sina Weibo, the country's most popular microblogging service, and its competitor Tencent Weibo, boast more than 500 million registered users. The share value of Nasdaq-listed Sina Corporation, which owns Sina Weibo, dipped more than 3 per cent on the day of Twitter's triumphant debut.
More jokes about Twitter's IPO on China's social media:
"I am calling the police ... they are letting a fake website go public."
"I am worried about the bubbles in US stock market – how come a non-existent website walked away with that kind of money?"
"There are really only two countries in the world – 'China' and 'foreign countries'."
Video: Twitter can't rest on laurels despite successful IPO: analyst