CCTV
Get more with myNEWS
A personalised news feed of stories that matter to you
Learn more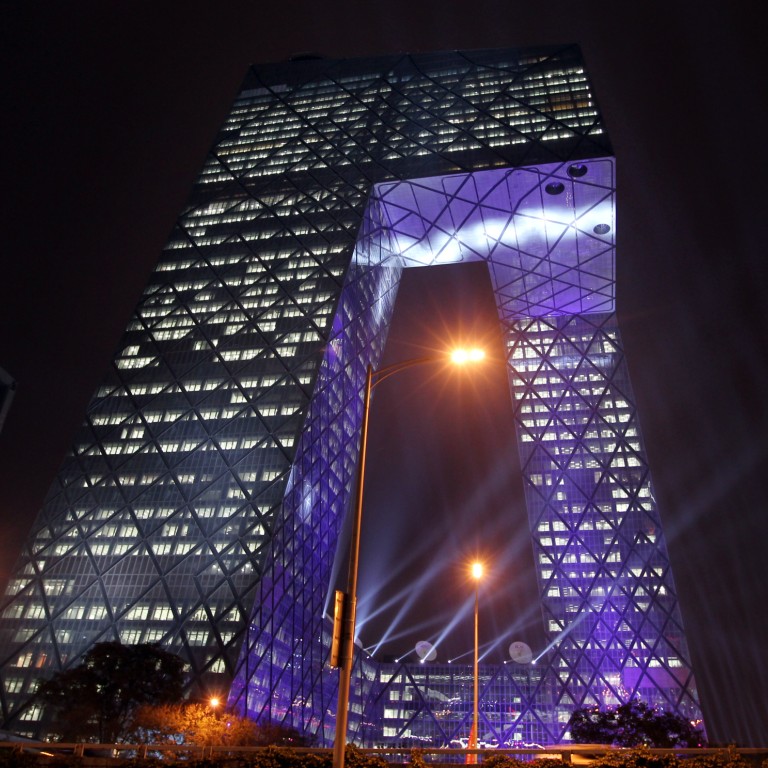 Dismissed CCTV producer Wang Qinglei slams censorship
A veteran television producer recently sacked by state-run CCTV has voiced rare and blunt criticism of the television station's news censorship and rigid management.
In a lengthy open letter posted on his Sina Weibo microblog, Wang Qinglei, a producer who had worked for China Central Television for 10 years, said he was dismissed from his post last week because of critical remarks he made about an extensive government crackdown on online rumours.
Chinese authorities in August launched an extensive crackdown on online rumours that has since landed dozens of "rumour mongers" in jail. Among them were influential bloggers who boast tens of millions of followers.
The campaign was met with fierce criticism that it lacked legal basis and many voiced concerns that it was simply an attempt by authorities to suppress online freedom of speech. 
In one particular case, Chinese-born American venture capitalist Charles Xue was detained for soliciting prostitutes; it was then arranged for him to confess to the public on a prime time news programme about how he colluded with others in disseminating false information.
Wang was one of the critics. He said the crackdown was an abuse of the law and condemned CCTV as an accomplice that had abandoned journalistic ethics.
"We used the public institution of the media to attack a person's private life … our media integrity and professionalism has long gone," Wang said.
In the article, Wang also lashed out at the management of the television station for devising news broadcasts about Starbucks coffee prices and land appreciation tax that were widely condemned by the public as inadequate and lacking basic industry knowledge. Wang said the reports were "embarrassing" and that someone should be held accountable.
Wang said he was not the only person at CCTV who held these views. "Quite a few colleagues in CCTV have expressed their shock, anger and disappointment [at my treatment]."
"The senior managers are aware that people with a similar mindset to me are by no means rare within CCTV … That's why they resort to these measures, believing they can control everyone's beliefs," he wrote.
Wang also revealed that self-censorship was rife within CCTV. "Bear this in mind, basically the pitches you want to cover or the ones you think should be covered are the one we cannot cover," he recalled one of his supervisors telling him in his post.
Wang's post, published at around midnight on Sunday, garnered an astonishing 30,000 reposts within hours before it was censored by Sina Weibo on Monday morning. However, copies of his article are still circulating on the internet in China.
The maverick producer is no stranger to controversy. In August 2011, Wang was temporarily suspended after he criticised the Ministry of Railways after a high-speed train crash that left 40 dead and over 190 injured.
"Do we need such speed at the cost of safety? Don't go too fast, or you will leave people's souls behind," he said at the time.