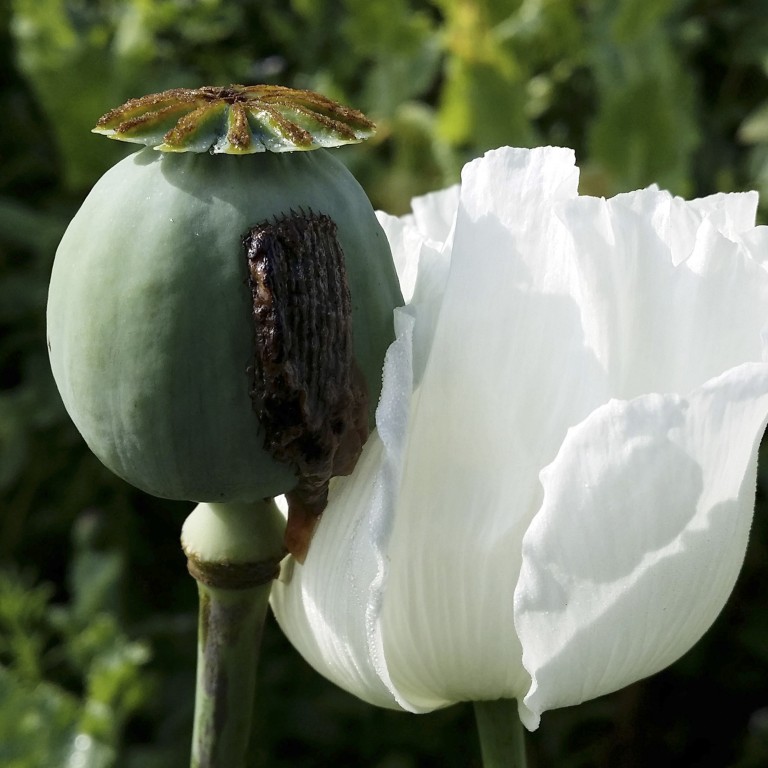 Southeast Asia can't meet China's opium demand, says UN body
Afghanistan becomes new source for drug traffickers seeking to feed China's growing appetite
As use of synthetic drugs such as ketamine continues to boom in China, traditional opium traffickers have been forced to diversify their sources, turning to countries like Afghanistan as Southeast Asian suppliers struggle to keep up with growing demand.
"The number of registered heroin users in China has been increasing since 2007 and it appears that opium production in [Laos] and Myanmar is unable to meet demand, which is now partly met by opiates originating from Afghanistan," the UN Office on Drugs and Crime (UNODC) said in its annual survey of opium cultivation in Southeast Asia, released on Wednesday.
Drug use is on the rise in China, data from the Chinese Ministry of Public Security show. Some 81,000 people have been detained in China over the first half of this year on drug-related charges, an increase of 34 per cent compared to the same period a year earlier.
About 4.1 tonnes of heroin, an opium derivative, were confiscated in the country, 12.5 per cent more than in the same period last year. And about 6 tons of ketamine were seized – an increase of 311 per cent from the previous figure – in the first half of that year.
Both in Laos and Myanmar, opium poppy cultivation on steep, infertile hills near the Chinese border have allowed a relatively easy trade with narcotics for decades.
After years of gradual decline, cultivation went back on the increase in 2006. Cultivation in Myanmar, the world's second-largest producer of opium after Afghanistan, has increased 169.6 per cent from 2006. Some 192,000 households are estimated to be involved in poppy cultivation this year, the report estimated.
Production rose some 26 per cent, due to a rise in opium production and yield, in the former military-ruled country that is currently undergoing sweeping political reforms.
Improving infrastructure and further economic integration could, however, boost the region's narcotics trade, Yury Fedotov, the UNODC's executive director, wrote in the report.
"Criminal networks that benefit from the drug trade in Southeast Asia are also positioned to take advantage of this well-intentioned integration process," he wrote.
Most of these poppy farmers have, however, not benefited from demand themselves as prices have remained unchanged since 2006, if adjusted for inflation. Since last year, the price of a kilo of freshly farmed opium has dropped by 4.2 per cent to US$498.