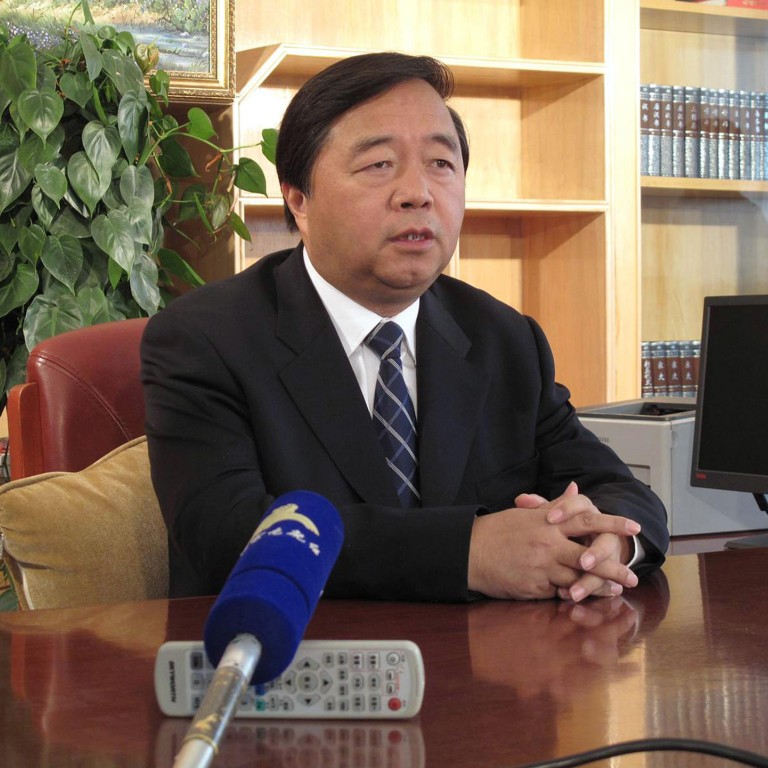 Looking for affairs and jewellery? Nanjing civil servants quizzed by anti-corruption manual
Questions like "Would you like to have an affair?" and "Do you desire money, jewellery and calligraphies?" are among the 34 questions a district in Nanjing is asking its civil servants in an effort to teach them about graft.
"They don't understand what corruption is," said Di Xiaohua, professor at Nanjing University's Faculty of Law, who authored the district's new anti-corruption manual. "It takes time to become aware of what corrupt practices are. This manual will help them in that process."
His has been circulating internally among officials in the city's Gulou district, Di told the . He said he did not know how many departments have so far shared it with their staff.
The Jiangsu provincial capital and former national capital has been witnessing an anti-graft purge after the city's mayor Ji Jianye was fired for "suspected serious disciplinary violations" in October. Reports of Ji's alleged extramarital affairs and close ties to business magnates have since surfaced. On Saturday, Ji was stripped of his last post as a national lawmaker.
Professor Di said he wanted to help civil servants prevent a similar fate by helping them understand the nature of corruption. In his manual, he asks them to approve or reject 34 graft-related statements and questions. Their reactions are supposed to help them understand their own proclivity towards graft.
Internet users have mocked the survey as being too naive, as the correct answers to most statements are obvious. "I don't have to worry [about being prosecuted], because I have excellent relations with the judiciary," reads one statement. "Do you have trust in the [Communist] Party's and the government's determination to fight graft?" is another question.
Di refuted such criticism, stressing that his manual is meant to motivate soul-searching and not an exam cadres have to take. The questions stem from interviews with hundreds of civil servants who have been convicted on graft charges, he said.
The law professor said the resolve shown by President Xi Jinping in his first year in power has given him hope for China's fight against rampant graft. In January, Xi had famously vowed to crack down on "tigers and flies", including state-assets administrator Jiang Jiemin and deputy national police chief Li Dongsheng.
"It not something that can be achieved from one day to the next. It takes time," said Di.
He said was in discussions with publishers to circulate his manual publicly.