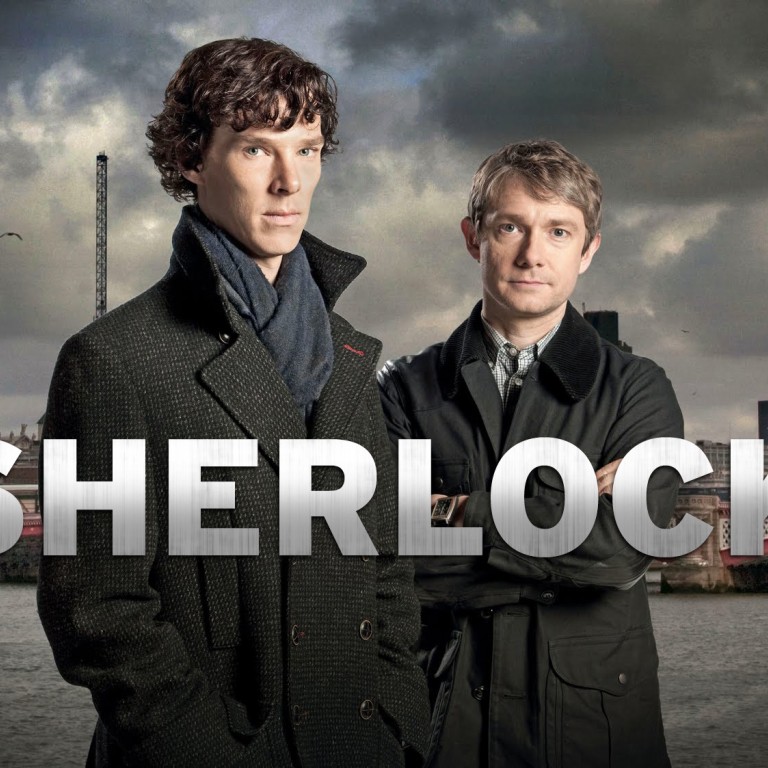 Chinese fans first to see new 'Sherlock' season outside Britain
Thanks to a broadcasting deal, subtitled episodes of the show appear on Youku Tudou mere hours after being shown on BBC
New episodes of Sherlock are being offered to mainlanders before anyone outside Britain, as the BBC tries to satisfy Chinese demand for the popular series and thwart internet piracy.
The first episode of the show's third season was made available for free streaming on Youku – China's version of YouTube – only a few hours after its BBC premiere on Wednesday night (British time). The episodes come complete with official Chinese subtitles.
Sherlock, a modern day re-imagining of Sir Arthur Conan Doyle's popular Sherlock Holmes character, commands legions of Chinese fans, many of whom applaud the series for its sharp writing and the charisma of its lead star, English actor Benedict Cumberbatch.
As of Thursday morning, the new episode had garnered more than two million views and 30,000 "likes". The show will not air until mid-January in most other regions.
The near-simultaneous broadcast is the result of Youku Tudou's decision to spend more than a billion yuan (HK$ 1.3 billion) to acquire licences of overseas television programmes. This practice helps meet Chinese demand for high-quality versions of popular shows while combating widespread internet piracy, where bootleg recordings can appear online hours after originals are broadcast.
Watch: BBC's Sherlock Holmes season 3 trailer
Zhu Xiangyang, Youku Tudou's chief content executive, explained in an interview with
Southern Metropolis Daily
that special care had been taken to ensure that Sherlock episodes could appear online as soon as possible after their initial broadcast.
"The [BBC] will directly provide us with official Chinese language subtitles…which is a first for a British drama [released over Youku Tudou]," Zhu said. "After a review process where the site's internal team confirms that there are no problems with the video or the subtitles, the episode can immediately be released, and the whole process takes about four hours only."
Zhu added that while synchronised broadcasts of American television programmes on Chinese websites had occurred in the past, most notably in 2010 for the two series Desperate Housewives and Grey's Anatomy, such a phenomenon was rare for British dramas, thanks to slow and unpredictable production schedules.
"We wanted to push this concept of synchronised broadcast for British dramas," Zhu said, explaining that Youku Tudou had negotiated deals with the BBC for
Sherlock
throughout all of 2012. "We have introduced a lot of American television programmes successfully to China [and]…we want British dramas to have the same opportunity."  
Youku Tudou's support for British dramas comes at an apt time. In less than 24 hours since its online premiere, the first episode of season three has received over ten thousand comments of praise from enthusiastic netizens who have waited two years since the end of the show's second season.
"Terrific!" wrote one commentator. "I've waited so long for these 90 minutes… Please don't make us wait so long to receive the next season. This is definitely a happy new year!"
The popularity of Sherlock in China has even reached the attention of British Prime Minister David Cameron, who visited the mainland in December and marked the occasion with an official question and answer session on his Chinese-language Sina Weibo microblog. Amongst inquiries into politics and the economy, several netizens asked the Prime Minister if he could find out "when the third season of Sherlock would be coming out."
"I know Benedict [Cumberbatch] is hugely popular in China," Cameron said in a video that was released on his Weibo blog at the time. "Sherlock… is a brilliant modern adaptation of Sir Arthur Conan Doyle's classic stories… I will do everything I can [to tell the BBC] that people in China want more Sherlock Holmes and more of the modern version."