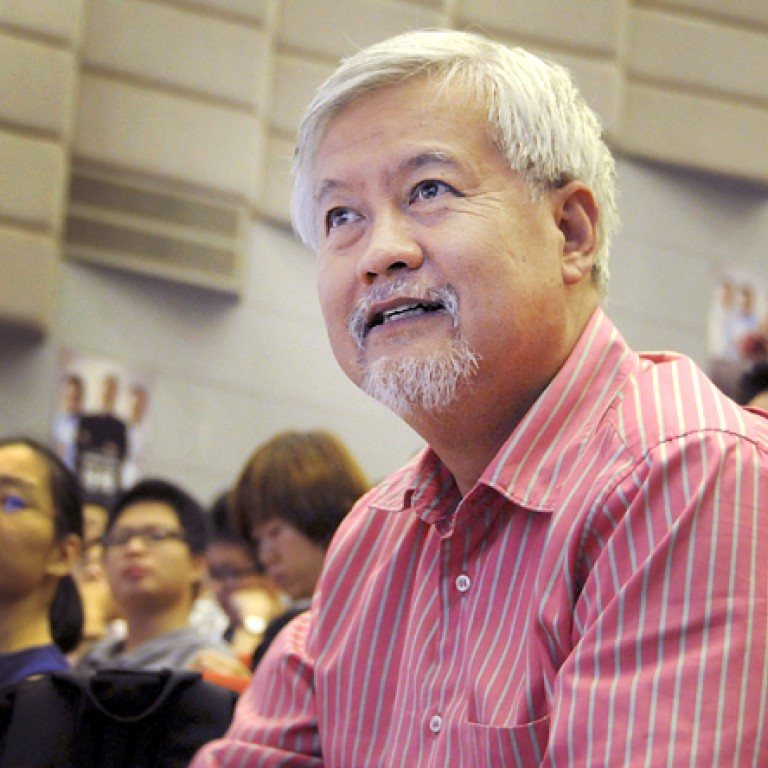 New
Four months after prostitution arrest, influential investor Charles Xue remains uncharged
Charles Xue Biqun, better known for his online alias Xue Manzi, was detained in August in Beijing on suspicion of soliciting prostitutes
Chinese-American investor and influential blogger Charles Xue Biqun is yet to be charged by state prosecutors, four months after he was detained by police in a Beijing prostitution bust, Chinese media reported this week.
The 60-year-old Xue, who is better known by his online alias "Xue Manzi",  was detained in August in a residential compound in Beijing on suspicion of soliciting prostitutes.
Yet Xue returned to the limelight this week after a lawyer posted a message on social media saying he had run into Xue in a Beijing detention centre while visiting his own client in an unrelated case.
"Today I also ran into Xue Manzi wearing his jail vest," Beijing lawyer Zhou Ze wrote Wednesday on his Weibo microblog.
The website of the Communst Party mouthpiece People's Daily reported on Friday that Xue was yet to be charged for a crime, four months after his arrest. Police were still "investigating" Xue's case, it quoted an unnamed lawyer representing Xue as saying. 
The revelation surprised lawyers and bloggers who questioned the legitimacy and implication of the prolonged "investigation" leading up to Xue's trial.
Police shall not hold a suspect for more than two months without pressing charges, according to Chinese laws. But they are allowed to apply for an extension of up to two months in "complicated" cases that may take longer to investigate .
"How complicated is Xue's case anyway that it took more than four months to collect evidence?," many microbloggers wrote on Weibo.
It's widely speculated that Xue's arrest was part of an effort to intimidate and silence the Communist Party's critics. Prior to his arrest, the Chinese-American venture capitalist, who has more than 12 million followers on the microblogging platform Weibo, was one of the most prominent liberal voices on Chinese social media.
It's not clear what charges Xue might face. State media had previously accused him of "engaging in promiscuous sex," citing evidence that showed Xue had had sex with more than 10 prostitutes and on several occasions paid several of them to participate in orgies.