Google
Get more with myNEWS
A personalised news feed of stories that matter to you
Learn more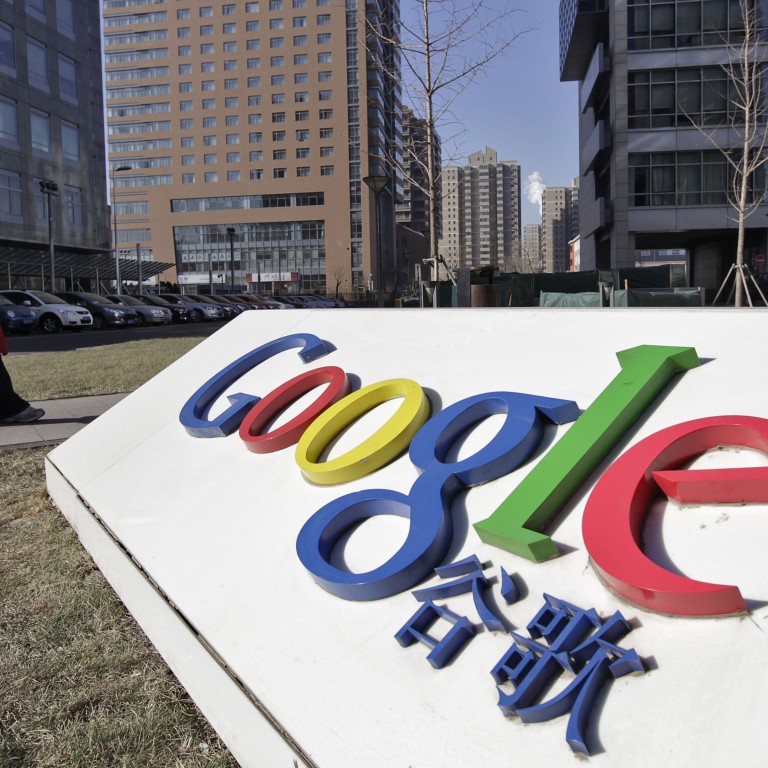 New
Reappearance of Google.cn site spurs speculation of internet giant's return
Is US internet giant Google's Chinese site google.cn making a comeback to the mainland? Some Chinese media have reported that the site, which has not been accessible in the mainland after an open split between Google and the Chinese government over internet censorship in 2010, was available for search queries for some time around Sunday midnight.
As of Tuesday at 6pm, URL requests for google.cn in the mainland were automatically redirected to the search engine's Hong Kong home page google.com.hk, a routine practice that has been in place since 2010.
However the home page of the google.cn website is accessible in China to mobile internet users, which has a translate function that is also accessible to them. But any search attempts are still rerouted to google.com.hk.
Still, a number of online commentators applauded the change as they claimed the google.cn homepage had not been accessible from either mobiles or computers in the mainland in the last few years.
These findings could be significant as the US internet giant has redirected all search inquires from mainland Chinese users to its unrestricted Hong Kong site since 2010 as a response to the Chinese government's ongoing censorship and a spate of cyber attacks Google suspected to have originated from China.
The unexpected development also coincided with Google executive chairman Eric Schmidt's recent public remarks over censorship.
"[Encryption could] open up countries with strict censorship laws," he was cited as saying last week at the World Economic Forum in Davos, Switzerland. Last November, he had an even bolder proposition: that "encrypting everything" could "end government censorship in a decade".
"Considering Schmidt's comments and google.cn's brief comeback, does it signal that Google's return could now be possible?" asked one commentator on a Chinese technology website.
Google's offices in China said it no longer dealt with the company's search engine service within the Chinese mainland during a phone interview with the on Tuesday. 
Taj Meadows, a policy communications manager from Google, told the Post that the google.cn page had always been available ever since it had been set up in 2006. But he acknowledged any search attempt from the page is redirected to google.com.hk.