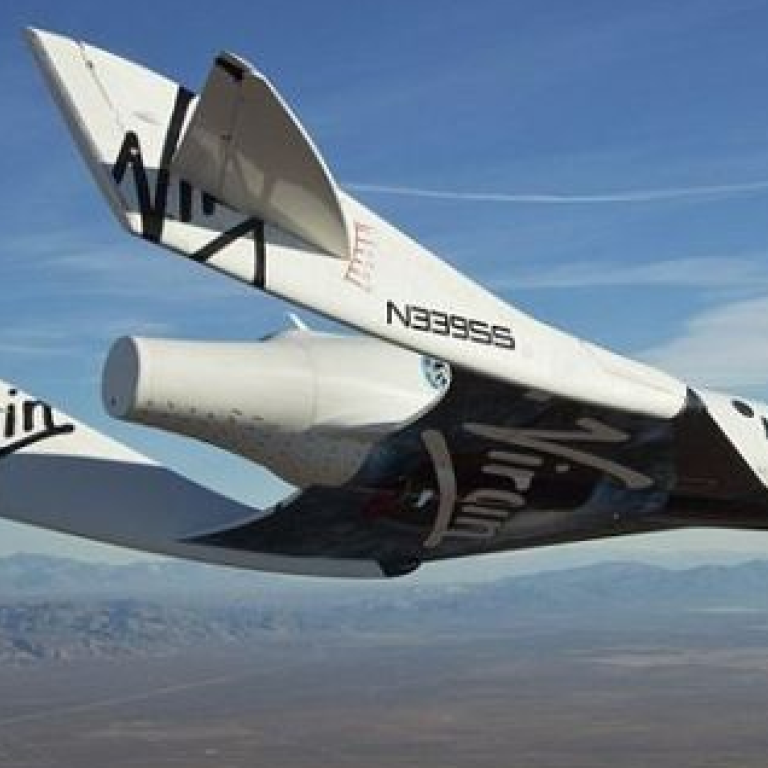 China's nouveau riche barred from buying Virgin Galactic's trips into space
PRC passport holders have been barred from Virgin Galactic's "space tourism" flights
Newly-rich Chinese tycoons from the mainland might be able to buy a lot with their money, but they won't be able to buy a trip into space.
Chinese nationals have been barred from applying for spots on commercial space flights offered by Virgin Galactic, a "space tourism" company founded by British business magnate Richard Branson.
Virgin Galactic's maiden space flight is currently accepting applications and is set to take place later this year. Several Chinese travelers are reportedly more than willing to pay the HK$ 2 million application fee, but all PRC passport holders will be denied due to United States anti-espionage regulations. Passengers with multiple passports or US residency may be considered.
According to various international media outlets including The Herald Sun, The International Business Times and The Daily Mail, Virgin Galactic's space crafts – known as SpaceShipTwo and WhiteKnightTwo – both contain rocket engines that are considered military-grade machinery under the United States' International Traffic in Arms Regulations, a series of guidelines instituted during the Cold War to prevent US technology from falling into the hands of foreign powers such as China.
"Both SpaceShipTwo and WhiteKnightTwo are US technology and are therefore subject to US regulations," said Winnie Chan, a spokesperson for Miramar Travel, Virgin Galactic's accredited partner organisation in Hong Kong and other parts of Asia. "[Thus], currently [PRC] passport holders are not permitted.
"If Chinese passport holders have a US Green Card, then Virgin Galactic accepts their application. We [also] have passengers [who have] successfully applied with Hong Kong SAR passports."
Currently, Virgin Galactic has no concrete plans to collaborate with Chinese technology companies to find a way around these restrictions, although changes may be enacted in the future.
"It's not the perfect time to promote and sell Virgin Galactic in [the mainland] at the moment," Chan said. "[But] we have been in touch with some prospects in China, keeping them informed of updated developments on space travel… We have confidence that we will have a breatkthrough in regards to the citizenship issue after we successfully launch our first commercial spaceline."
Virgin Galactic was founded by Richard Branson in 2004 and has already garnered nearly HK$540 million in application deposits. Passengers on Virgin Galactic flights will be piloted on trips 110 kilometres into the atmosphere and will experience a short six-minute period of weightlessness before coming back to earth.
Despite substantial media attention for its pioneering plans to launch suborbital space flights for tourists, Virgin Galactic has been criticised for charging expensive rates for a relatively short period of time in zero gravity. The company's maiden space voyage has been delayed continuously since 2007.