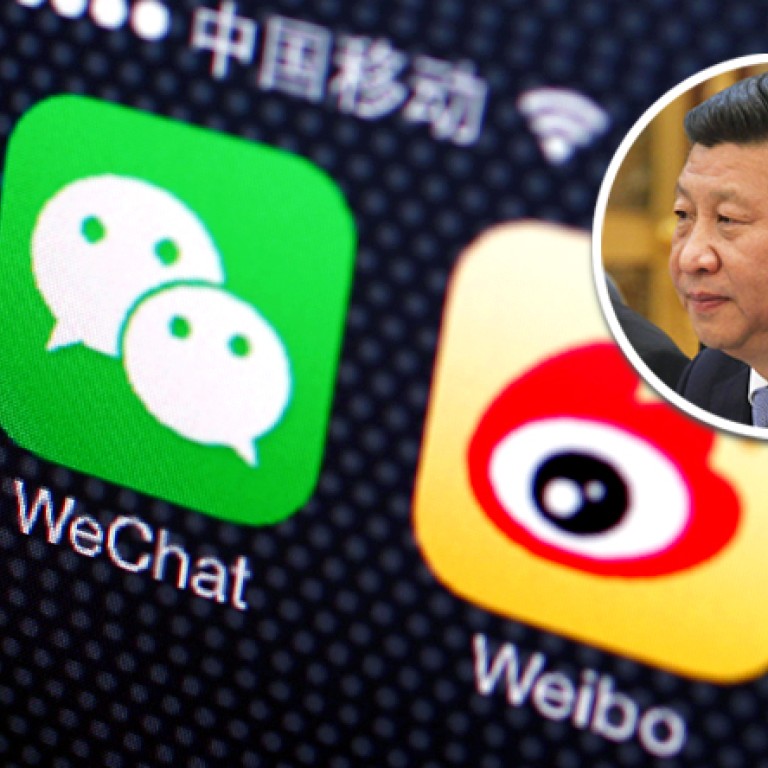 Update

|
Chinese worried about more censorship as Xi Jinping heads new web security panel
News that Chinese President Xi Jinping will take charge of a new panel overseeing internet security and information technology development has sent a shiver down the spines of Chinese media practitioners and net users.
Many have expressed fears that the launch of such a high-level task force would deal another blow to press freedom which had already been suffering after Xi's administration tightened controls on the internet in recent months.
The panel will oversee and co-ordinate cybersecurity issues and promote IT across various sectors,
reported
the
South China Morning Post
. Premier Li Keqiang and propaganda tsar Liu Yunshan, both members of the Communist Party's Central Politburo Standing Committee, are the group's deputy chiefs.
Liu Chun, a media executive with more than two million followers on Weibo, China's answer to Twitter, was among the first to have responded to the news.
"The spring of internet has arrived...and my spring has arrived," he announced in a cheerful message which many believed was intended as sarcasm.
Liu's message was reposted over a thousand times, with many of his followers questioning the actual implications of such a steering group.
"Is it really spring, or winter that's coming?" a microblogger wrote.
Many also speculated that Lu Wei, the bureaucrat handpicked by the new administration as the country's internet tsar and a member in Xi's steering group, will likely impose tougher censorship on social media and online forums.
Lu, 54, a former senior editor at the official Xinhua News Agency, was promoted to the deputy director of the State Council Information office and head of the State Internet Information Office last year. 
"I am not optimistic about the future of internet freedom in China now that Lu sits on the panel," said a senior media professional based in Beijing, who would only speak on the condition of anonymity. Lu has a reputation as a ruthless enforcer of the Party line, she added. 
Other netizens criticised Xi's approach in quickly consolidating power.
"Why won't he [Xi] simply make himself an emperor?" one microblogger wrote, "Why does our media sing such high praises for tyranny?"
Xi became the chairmans of the "leading group for overall reform" in December, a panel that is responsible for spearheading China's reform agenda. His move was seen as a significant expansion of his authority.
Few said they were uplifted by the news of Xi's web security panel.
Wang Guanxiong, an influential online opinion leader with more than one million followers on Weibo, said he believed China's net users will have to live with censorship and official monitoring for a long time.  But Wang said he's confident that China's IT industry, especially mobile internet businesses, will keep growing at a high speed.
By making internet security and IT development a national priority, the steering group led by Xi will help China's traditional enterprises transform and adapt to the information age, Wang said.
On Friday morning, the stocks of many listed Chinese companies with business in internet security spiked. Many believed this boost was caused by Xi's announcement on Thursday.