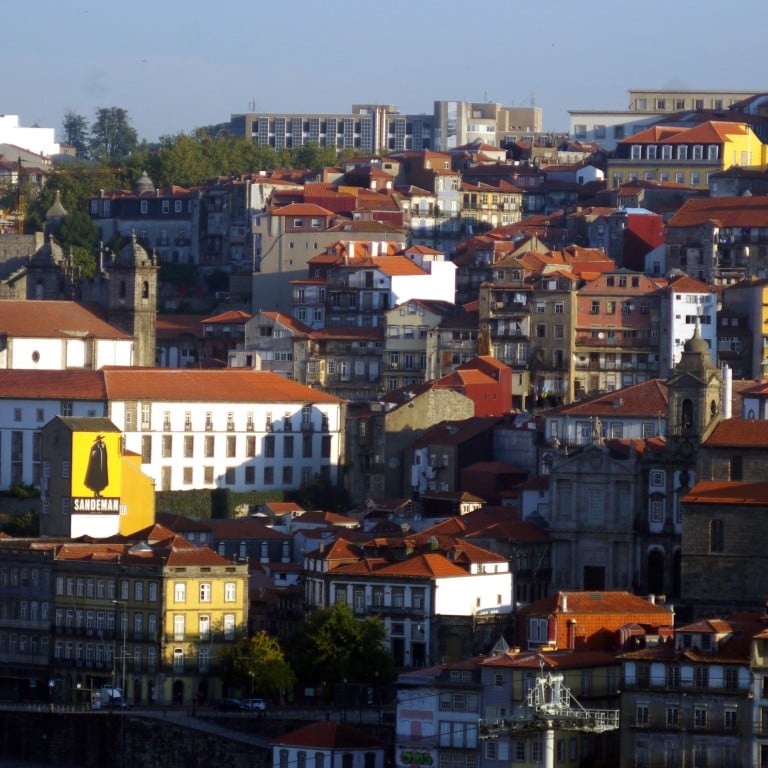 New

|
Olá Lisboa! Chinese millionaires hog Portugal's golden visas
Portugal might have found a cure for its economic woes as an easing of an investor visa scheme has attracted a steady stream of wealthy Chinese. 
Figures released last week show the extent of how Chinese citizens take most advantage of a recently adapted "golden visa" programme aimed at bringing foreign capital to the cash-strapped country.
Eight out of 10 golden visas were given to Chinese nationals, according to APEMIP, the country's professional association of real estate agents. Chinese nationals received 433 out of 542 approved golden visas so far, followed by 23 for Russians, and 28 for Brazilian and Angolan citizens combined.
Introduced in October 2012, the golden visa programme offered a Portuguese residence permit to the immediate family of anyone who could invest one million euros in the country or create 30 jobs there.
Applicants could also qualify if they bought 500,000 euros worth of local real estate. Once obtained, the residence permit allows for hassle-free travelling in the 26 countries under the Schengen visa agreement and Portuguese citizenship after six years.
It attracted little interest at first, but has been growing fast after the requirements on duration of stay in Portugal were cut from 30 to seven days a year last January.
"We are finding that 90 per cent of our interested parties are not planning to live in the country," said Paul Williams, London-based managing director of La Vida Portugal, a real estate consultancy. "They are planning to invest and ultimately gain the citizenship."
Portugal's struggling real estate market has benefited foremost from the programme, according to a research note by Colliers International, a real-estate consultancy. In 2013, the number of dwellings sold increased by almost 70 per cent in part thanks to the programme, it said. Unlike in London, real estate prices in Lisbon have bottomed out and are starting to turn, said Williams. "You buy in London, you don't get a visa," he added.
Last year, 471 millionaires from across the globe brought 306.7 million euros into the country, which has seen its economy shrink by more than 6 per cent – or some US$17 billion – over the last two years. Portugal's government is confident that the programme will bring much more wealth to the country of ten-million people. Last week, a trade delegation pitched the scheme to wealthy residents of Oman. 
"I believe that in 2014 it will be possible to attract more than 500 million euros [HK$5.3 billion] in investment through 'golden visas'," said Deputy Prime Minister Paulo Portas in a note sent to the national news agency Lusa last month. "They play a not small role in the economic recovery."
Interest from China has been so significant that APEMIP, the country's professional association of real estate agents, is expected to sign a pledge on avoiding excessive commissions and exorbitant prices at a property fair in Shanghai in mid-March, according to a 
report in the national daily Público
.
Real estate consultant Williams said such inflated prices were often caused by the added cut Chinese intermediaries receive for putting local sellers in touch with Chinese buyers.
Portugal has also benefited from a significant rise in Chinese tourists. Spending by Chinese tourists in Portugal tripled as of November last year, compared to the same period in 2012, to reach 20.3 million euros, according to Banco de Portugal, the central bank.
On Saturday, the government said it expected the economy to grow by 1.2 per cent this year, raising the estimate from an earlier growth rate of 0.8 per cent. An international bailout programme is expected to end in May, possibly marking an end to the country's worst economic crisis in modern history.
Other European countries have mimicked Portugal's model. Spain just set its bottom line to real estate investment for residency to 500,000 euros. Cyprus offers residency for 300,000 euros. Greece runs cheapest, requiring investment in a property of 250,000 euros. 
Real estate consultant Williams said he expects golden visa scheme applications to take off in the future. "In the first year or so people are only becoming aware of it," he said. "There is huge growth."