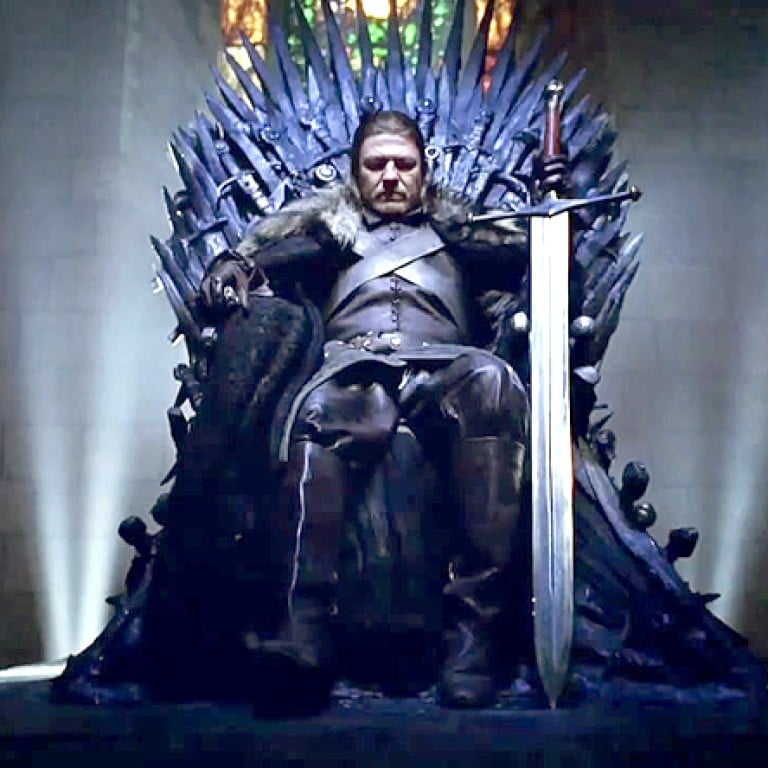 Game of Thrones premieres on CCTV, viewers call it an edited 'mess'
Chinese fans are quick to criticise a Putonghua dub and several noticeably missing scenes
China's national broadcaster began airing the popular television series Game of Thrones on Sunday in an edited format that drew ire from a number of outspoken Chinese fans of American television.
The first three seasons of the fantasy programme are airing in a Putonghua dub on CCTV's Premium Channel. The fourth season will air in English with subtitles, presumably because a dub has not yet been completed.
The show's re-airing attracted an estimated 6.9 million viewers in only the second occasion that Game of Thrones has been broadcast on Chinese television.
An edited version of the programme's first season was subtitled and broadcast on CCTV in 2012, and unlicensed versions of the show have been available on the Chinese internet ever since.
The ease of downloading these pirated and unedited versions has left a number of Chinese viewers aware that much of the series' blend of nudity, bloodshed and foul language is absent from CCTV's official broadcasts.
"I estimate that they cut about twenty minutes," one disgruntled Weibo commentator wrote after the first episode re-aired on Sunday. "The story feels discontinuous… [When they began re-airing it], my first reaction was 'This can't be!' Then my second reaction was, 'My God, what a mess.'"
"So they've cut about a quarter of all the fight scenes, then a quarter of the nude scenes," another netizen quipped. "I guess that's okay if all you want to watch is a medieval European castle documentary."
Aside from the edits, numerous netizens complained about the series' new Putonghua dub, and many argued that hearing familiar characters suddenly speaking "Taiwanese-sounding" Chinese was an odd choice.
"[This dub] really makes [Game of Thrones] sound like a Taiwanese drama," one Weibo blogger wrote. "I'm boycotting all dubbed versions of American TV; CCTV can go to hell."
The decision to air a dubbed version of Game of Thrones comes in light of the disappearance of several popular American television shows from Chinese video streaming websites.
According to Xinhua reports, four US programmes, including The Big Bang Theory, The Practice, The Good Wife and NCIS, were removed from sites over the weekend.
China's State Administration of Press, Publication, Radio, Film and Television (SARFT) called for the removal.
In a Monday editorial, official Party mouthpiece People's Daily commented on the decision, arguing that it was necessary to review internet streaming of foreign television programmes to prevent netizens from being exposed to "negative effects and hidden security dangers".
Many fans of The Big Bang Theory, a show about a group of nerdy scientists, argued that it was ridiculous for the programme to be accused of disseminating "negative effects" especially when the violent Game of Thrones was airing on public television.
CCTV later announced that it had acquired the rights to The Big Bang Theory and would exclusively re-air the programme in a dubbed, "healthy" version.
"I'm not sticking around to wait for [CCTV] to air an edited version of The Big Bang Theory just like what they've done with [Game of Thrones]," a Weibo user wrote. "CCTV wants to stop online video sites from streaming these American shows… They want to control all televised programming, and in the name of 'reform', exterminate innovation and competition, only maintaining the interests of their monopoly."
"CCTV needs popular US shows," another wrote. "They've got to get people watching CCTV, after all."