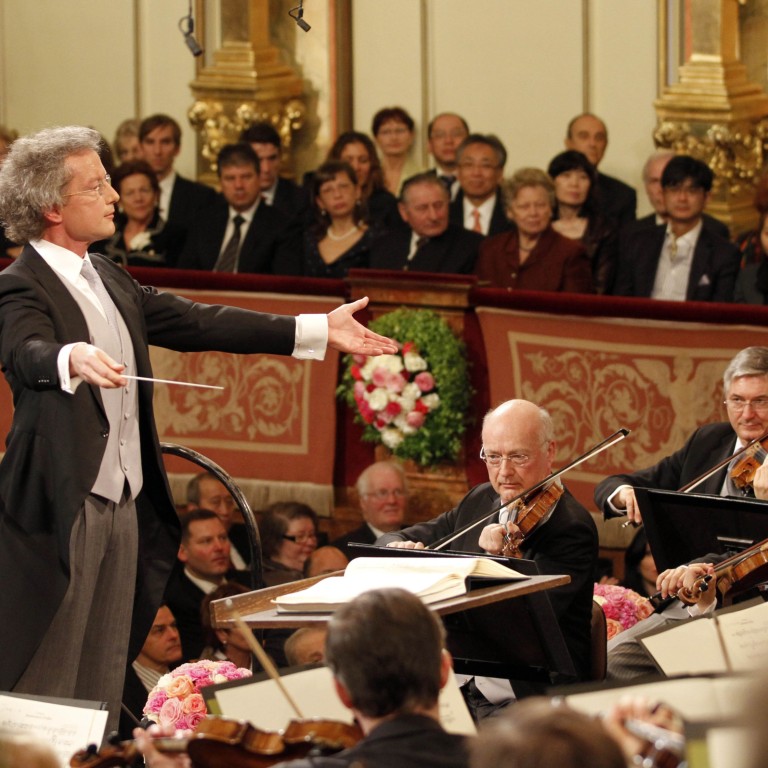 New

|
How a Chinese government decree could take the glimmer out of Vienna's Golden Music Hall
A Chinese concert has been cancelled at one of Europe's most prestigious musical halls as China has vowed to crack down on the rampant  practice of performers travelling abroad on the government's dime.  
Vienna's Musikverein, the historic home of the Vienna Philharmonic Orchestra, has scrapped a "Chinese pupils and choir concert" scheduled for July 29, according to its website.
The Society of Friends of the Music in Vienna, which operates the venue, did not specify the reason for the cancellation on its website and has not immediately replied to emailed questions.
The concert would have occurred only shortly after China's Ministry of Culture  issued a notice on Wednesday restricting performances of Chinese musicians abroad on government expenses.
With its latest order, the ministry has reacted to years of increasingly embarrassing reports about Chinese delegations staging shows at historic overseas venues such as the Musikverein's neoclassical Golden Hall and then parading their so-called international acclaim back home.  
"Rather than attempting to draw crowds and profits, they rent venues at their own expense and give away tickets for free or even pay the audience to attend," the state-run Xinhua news agency said, reporting on the notice. "They will then advertise using slogans like 'as staged in Vienna', and declare themselves famous."
In its notice, the ministry said it has banned any unapproved use of government funds for the rental of illustrious venues.
Only concerts approved by central government cultural departments could go ahead, it said. Chinese diplomats abroad were also not allowed to attend such events or endorse them, the notice read.
"Yes, there has been abuse of the Golden Hall, but that doesn't mean that we haven't had qualitatively excellent Chinese concerts," Dr Gerd Kaminski, a professor in Chinese law at the University of Vienna who has helped organise several concerts at the Golden Hall. "If good Chinese musicians won't be able to perform there anymore, it's everyone's loss."
It was unclear who paid for the venue rental for the cancelled concert on July 29. Palm International Culture Development, the concert's Beijing-based organiser, declined to comment.
The venue is well-known thanks to Chinese national television's annual live broadcast of the Vienna Philharmonic Orchestra's New Year's Concert.
A first Chinese concert was held at the Musikverein in 1998, when the China National Orchestra  performed there.
Military folk singer Song Zuying performed there in November 2003, further raising the venue's profile.
Song, who enjoyed close ties to the Communist Party's top leadership at the time, said she has since come to regret popularising the Golden Hall in China. "I set a bad precedent," she said at a public event during this year's parliamentary session in Beijing,
according to the Shenzhen Evening News
.
Interest in the venue has become so rampant that in 2010, the Ministry of Culture felt compelled to issue an "emergency directive" asking Chinese musicians not to perform at the Austrian musical hall.
But concerts continued, including one by the Beijing Hongwen Clothing Trade City Symphonic Orchestra.  
Between February and September last year, some 133 Chinese groups performed at the Golden Hall, according to Tan Lihua, the principal conductor of the Beijing Symphony Orchestra.
When Tan's orchestra performed in Vienna last year, it chose an alternative venue two blocks away.
Three public Chinese concerts at the Golden Hall are still scheduled for August and September, including one by a "Symphonic Orchestra of the Huimin Middle School".