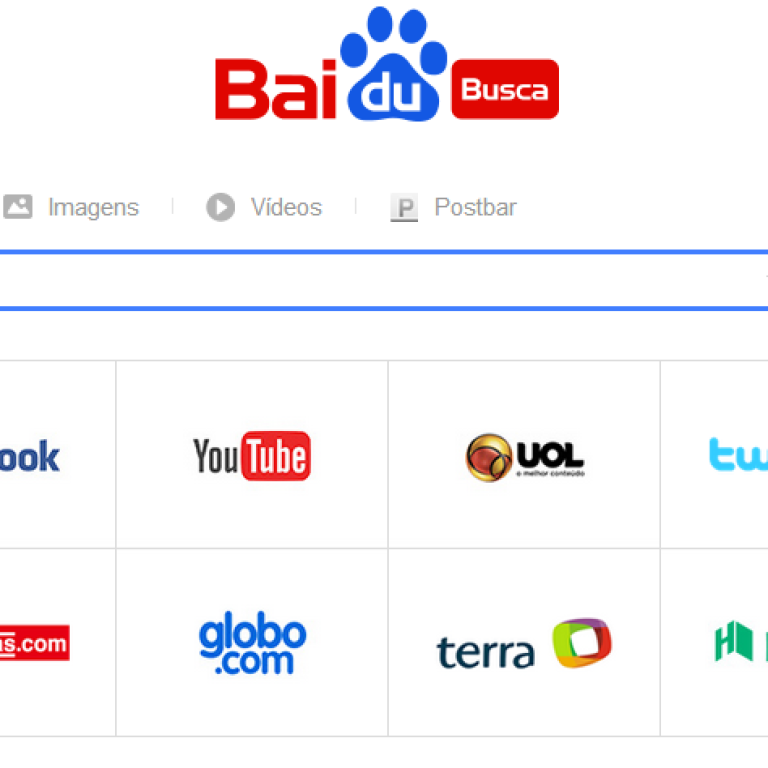 China web giant Baidu launches search engine in Brazil
Called 'Baidu Busca', the Portuguese-language version of China's biggest search engine is completely localised
Baidu
announced today that it has officially launched its search engine in its biggest market yet outside of China, Brazil.
The
Portuguese-language version of Baidu
, dubbed 'Baidu Busca', currently covers web, images, and video searches. It has also incorporated a localised version of its
Postbar
("Tieba" in Chinese) trending forum feature.
Baidu founder and CEO Robin Li was in Brasilia Thursday to announce the launch, which happened to coincide with Chinese President Xi Jinping's
meeting
with Brazilian President Dilma Rousseff.
Baidu spokesperson Kaiser Kuo said that the Brazilian version of Baidu would come decked out with several features not available in the Chinese version, including a smart searchbox that predicts queries and shows preview shots of top results while typing, an open content platform with several local partners, and some interactive elements like the ability for users to "like" their favorite athletes and celebrities.
Kuo added that Baidu hasn't announced any specific targets yet for Baidu Busca.
"This is just the beginning of what we anticipate will be a long road that's going to require patience and determination," Kuo said. "One thing we're doing is focusing on more local development.
"Right now most of what you see was developed in Beijing. But we're now talking to local universities and we're planning on building an R&D center in Brazil focused on Big Data and improving UX (user experience) in a highly localised way."
Kuo also added that users can "definitely expect Thai...and Arabic [versions of Baidu] in the not-too-distant future." He noted that both languages are in beta for a small portion of users.
Three new localised versions of Baidu for Brazil, Egypt, and Thailand were temporarily spotted in January when the sites
went live as part of an internal test
for less than 24 hours. They were taken down soon after.
Baidu has been focusing on Thailand, Brazil, Vietnam, Indonesia, and Egypt for a couple years, opening offices in each country and gradually rolling out software products like a PC antivirus app, a mobile browser for Android phones, an AOL-style Hao123 internet listings portal and Postbar forums. 
The only other country outside China where Baidu has launched its search engine is
Japan, where it has struggled
to gain any significant market share.
This article was originally reported by Tech in Asia and was edited and republished with permission.