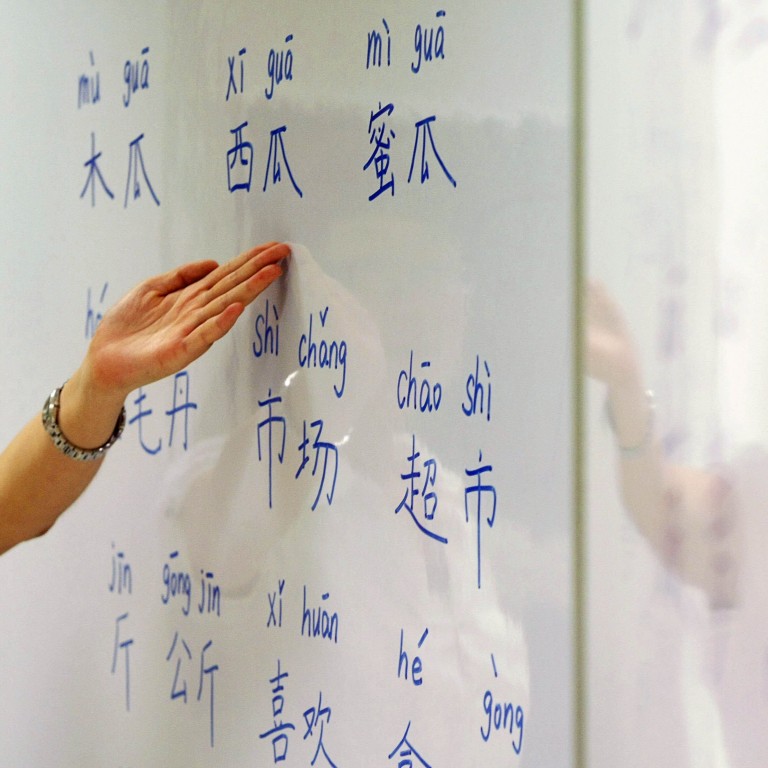 One-third of Chinese do not speak Putonghua, says Education Ministry
As many as three in 10 of China's 1.3 billion population are unable to communicate in Putonghua, China's Education Ministry said during an annual event to promote the official language.
"Thirty per cent of our nation's population does not speak Putonghua, and out of the 70 per cent of population who possess Putonghua skills, only one in ten can speak Putonghua articulately and fluently," the Education Ministry revealed in statement published on its official website last week.
That could mean that at least 400 million citizens remain unable to communicate in the language that was made official back in 1955.
"[This shows] the mission to promote Putonghua still faces tremendous difficulties," the ministry said on the 17th anniversary of its first annual event to promote Putonghua.
Standard Putonghua is based on the traditional dialect used in Beijing, and is modified from a northern Han dialect, one of China's seven major dialects used by ethnic Han Chinese. Notable traditional examples include Cantonese, Hokkien, and Wu.
Other minority ethnic cultures in China also have their own dialects, which in various degrees differ from Putonghua.
The People's Republic of China government first established Putonghua as the official language with the aim of easing communication barriers between the country's diverse cultures and their different dialects. Since that time it has effectively driven the use of Putonghua in classrooms and the civil service, but many citizens still use their local tone in their daily lives.
"Putonghua as an official dialect is playing an increasing role in maintaining society's coordinated operation and enhancing social welfare," the ministry's statement said.
As part of the effort to promote the official language, advertisements urging the public to use Putonghua have been displayed on radio, television, buses and other public venues recently.
But some of the intense local government campaigns to push Putonghua have been viewed as controversial and have incited discontent in societies that suspect Beijing is intent on eliminating their manner of speaking.
In the summer of 2010, thousands of Cantonese-speaking citizens in the southern province of Guangdong took to the streets following reports of a plan to change television content on local channels from Cantonese to Putonghua for part of each day.
In Hong Kong, residents have expressed concern over worries an increasing emphasis on Putonghua education in schools is coming at the expense of Cantonese, the dialect overwhelming used by the population. Some fear local culture and identity could wane over time as a consequence.