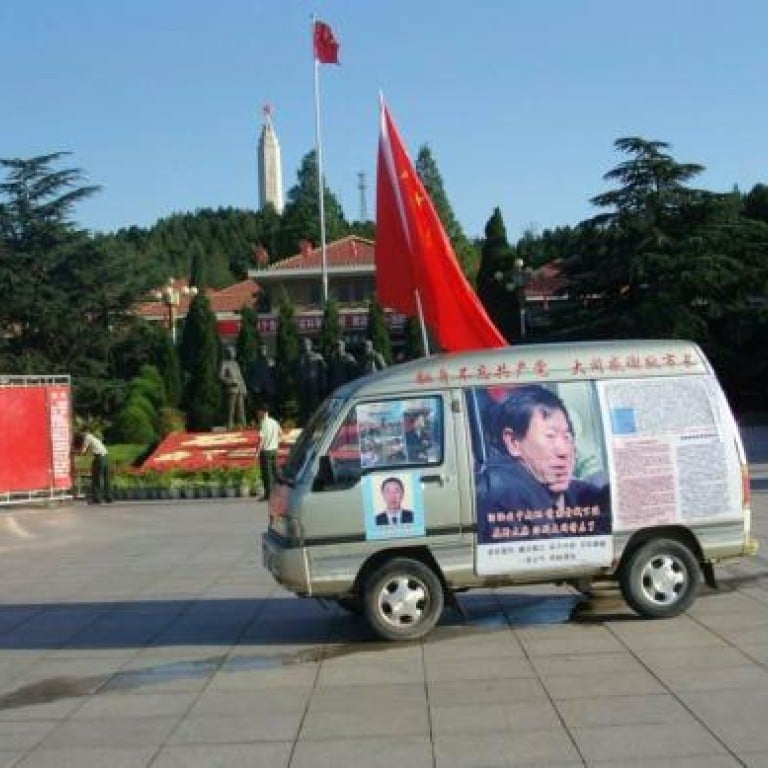 New

|
Datong residents locked up for celebrating graft probe into Party official with fireworks
Police in the northern Chinese city of Datong have detained at least 10 people after they celebrated the sacking and corruption investigation of the city's top official by lighting fireworks and singing the national anthem.
The detained local residents were each locked up for three to 15 days for "disrupting social order" and then released, reported thepaper.cn, a political news portal run by the state-owned Shanghai United Media Group.
Zhao Yunxiao, a 53-year-old Datong resident who said he had received an administrative detention of 15 days after bringing national flags to celebrations in front of the city's Communist Party office on October 15, has issued a statement online threatening to sue the police.  
Party graft inspectors said on October 15 that Feng Lixiang, the 57-year-old Communist Party secretary of Datong, was investigated on suspicion of corruption, only one day after he chaired an anti-corruption meeting.
The announcement seemed to have energised Feng's critics in the city, and large crowds soon gathered in front of the local Communist Party headquarters, with many residents setting off fireworks, singing the national anthem, and parading with banners which praised the Party and condemned corrupt officials.
Some were hauled away by police from the scene, according to media reports.
The reactions to Feng's fall from grace seem to come into stark contrast with the popular treatment of another senior city official.
When former mayor Geng Yanbo, who had spearheaded a controversial urban renewal project in the city, was promoted last year to become the mayor of provincial capital Taiyuan, some residents went down on their knees pleading him to stay, local media reported.
Residents claimed they had gathered as many as 10,000 signatures asking Geng to keep serving the city. State media even reported that some city officials wept at Geng departure banquet.
The urban renewal project, which started under Geng in 2007, had divided the coal-rich city, where many favour rebuilding the city's ancient centre and the economic growth it might bring, but others resented it as their homes were seized in the process.
The latest detentions have left columnist Zhu Xiaohua wondering why the residents could be accused of "inciting the masses", when they all they did was singing their national anthem and waving their national flag.
"Some places seem to have succumbed to 'people-phobia'," he writes on Rednet, a provincial news portal based in Hunan. "As soon as they see masses of people gather, they see a 'mass incident'."
"I wonder who gave Datong police its authority to keep residents from normally expressing themselves, and even attack them? Who do they work for?"