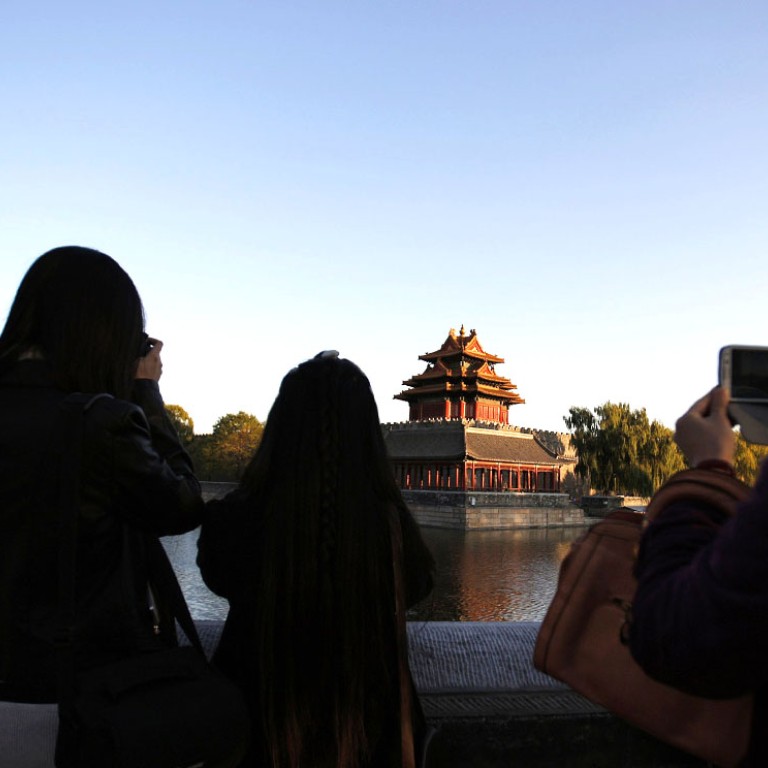 Environmental complaints drop 30pc ahead of Apec summit, Beijing authorities say
Environmental complaints dropped 30 per cent ahead of the Apec summit, as harsh curbs to create "Apec blue" skies to impress visiting world leaders delivered stunning results.
Environmental complaints dropped by nearly 30 per cent ahead of the Asia-Pacific Economic Cooperation (Apec) summit, data from Beijing's City Administration and Law Enforcement Bureau showed.
From November 3 to 9, 6691 environmental complaints were lodged with the bureau – down 29 per cent from a week earlier.
The drop in figures reflects a series of harsh environmental curbs imposed by Beijing to engineer a few smog-free days as international leaders and dignitaries attend the two-day Apec summit hosted in Beijing this week.
Days before the summit, factories in neighbouring provinces were ordered to shut down, the number of private cars on the road were restricted and villagers living on the outskirts of Beijing were barred from heating their beds by coal. Even the deceased were not exempt from the city's all-out clean-up efforts – Beijing's Babaoshan funeral parlour suspended a service allowing people to burn the clothes of their dead relatives.
The results have been stunning: Beijing has been enjoying rare blue skies in an otherwise smog-ridden season. Such was the success of the measures, Chinese internet users coined the phrase "Apec blue" to describe something beautiful yet transient – in contrast to the usual haunting Beijing smog.
Chinese President Xi Jinping even dropped the phrase into an address to world leaders during the summit on Tuesday. "I hope and believe that 'Apec blue' can be sustained through [our] unremitting efforts," Xi said.
Ma Jun, Director of Beijing-based non-governmental organisation Institute of Public and Environmental Affairs, told website Sina.com that Xi "had made an important promise".
Some of the measures taken during Apec – limiting the number of cars on the road, for instance – were not viable long-term, Ma said, yet pollution could be further eased if local governments stopped interfering with environmental departments' measures on reducing factory emissions.
Pollution readings in Beijing this month have been significantly lower than the same period last year. Statistics from the US embassy in Beijing showed an average air-quality reading of 164 on November 8, the first day of the Apec CEO summit, compared to last year's daily average of 213.
Despite the apparent improvement in the city's air quality, a disparity was recorded in data from the US embassy and China's Ministry of Environmental Protection. Data from the Chinese side showed an average air-quality reading of 96 on Monday evening, classifying the air quality as "good", while the US embassy's data read 163, which it ranks as "unhealthy" by their standards.
On Monday, China Air Quality Index, a popular app that provides real-time air quality data for over 200 cities in China, removed air quality data from the US embassy at the request of Chinese government.
Beijing municipal government on Wednesday issued a letter to thank its residents and neighbouring provinces for their support and sacrifices they made for the Apec summit – the biggest event to date hosted in Beijing since the 2008 Olympics.