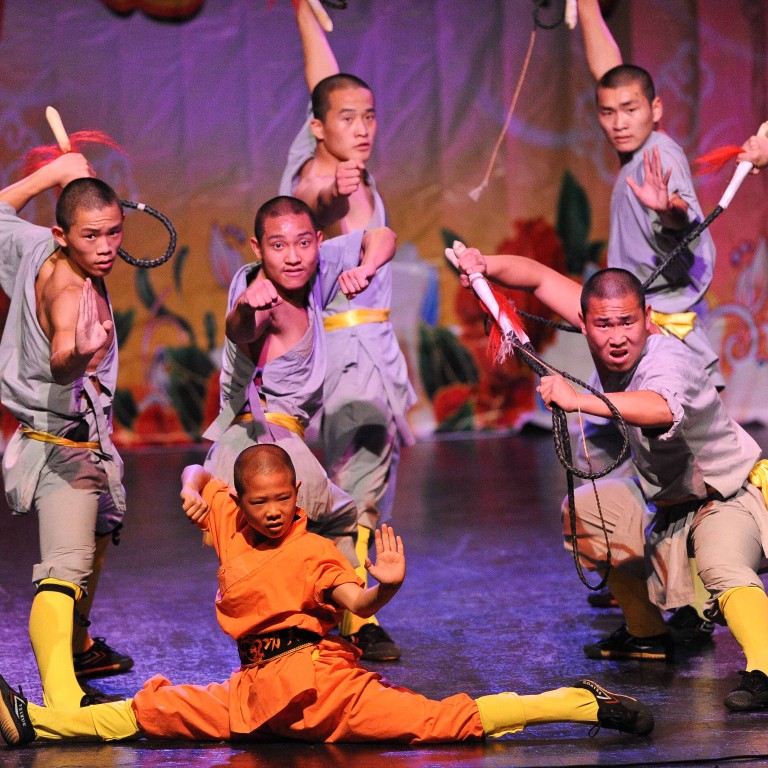 Shaolin Temple under fire for plans to build luxury hotel, golf course in Australia
China's famed Shaolin Temple has come under a fresh wave of online criticism over its planned expansion project in Australia – which apart from a martial arts school will reportedly include a four-star hotel and a 27-hole golf course.
Critics say the flashy, "overly commercialised" venture is at odds with the Shaolin Temple's image as a sacred and solemn monastery for training and contemplation for warrior monks, and as the birthplace of martial arts, cradled in China's Henan province.
The city of Shoalhaven in Australia's New South Wales state has recently approved the real estate project known as "Shaolin Village", valued at A$360 million (HK$2.18 billion).
The Shaolin Temple's abbot, Shi Yongxin, paid A$4.16 million to the Shoalhaven City Council just last week
to acquire land
for the project, according to media reports.
Mainland Chinese netizens' news was received overwhelmingly negatively.
"Religious [organisations] elsewhere build hospitals, schools and welfare institutions. But ours is an exception," read a satire by "MoMoXiangQian" on Weibo.
Another blogger, who identifies as "Super Zhang Peng", said: "Today's Shaolin Temple acts more like a company, a business enterprise whose purpose is to profit."
The Shaolin Temple's administration could not be reached by phone for comment today.
The Australian expansion is the latest move to spark anger and criticism from the Chinese public since Shi took the helm in 1999. The abbott has since unveiled a series of commercial ventures, including launching martial arts tours all over the world, joint productions for martial arts films and setting up shaolin schools overseas.
In 2009, he even planned to raise 1 billion yuan (HK$1.26 billion) by listing the temple on a stock exchange, but was forced to rescind the plan after widespread criticism.
Shi has staunchly defended his decisions, insisting on various occasions that the business strategy was aimed at better managing the temple's properties and daily operations.
"Whether the commercialisation is right or wrong depends on whether they benefit the temple's development and promotion of Buddhism," Shi told the
Guangzhou Daily
 newspaper.
"Launching commercial activities not only promoted Buddhism, but also solved our needs to preserve the temple. Then why not do it?" Shi said.
The Shaolin Temple's revenue mainly comes from admission tickets to its monastery site in the central province of Henan, tuition from its domestic and overseas martial arts schools, and world-tour martial-arts performances.
The temple has never publicised its financial data.
But a lawsuit last September
provided a glimpse
of the monastery's funds as being at least in the multimillions. The temple sued the local government for around 50 million yuan for breaching a revenue-sharing agreement over its admission income.