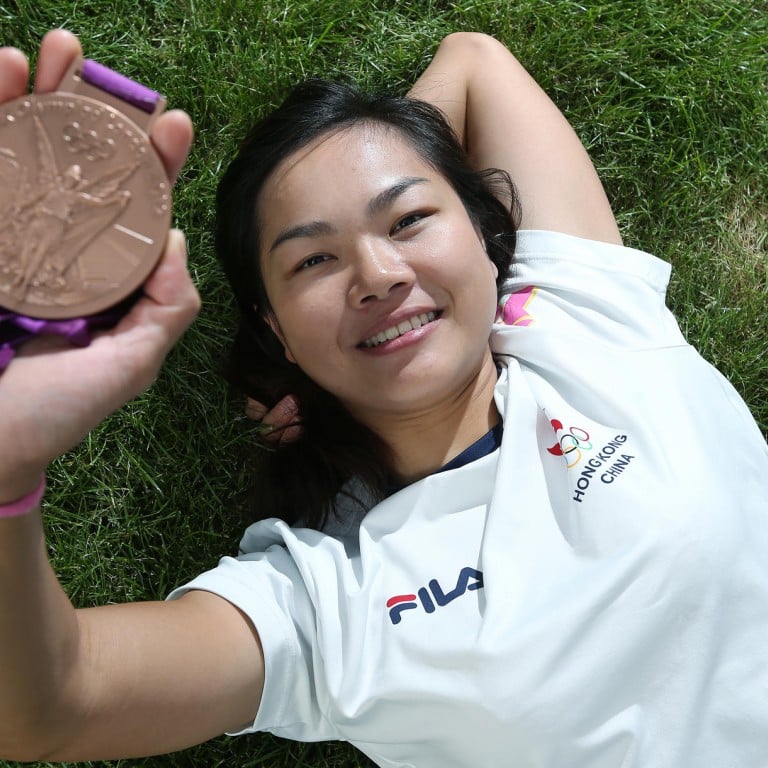 China's team praised as London Olympics close
Party time for athletes, with China's team hailed for finishing second in medals table and London acclaimed for hosting such a spectacular Games
The curtain came down on the London Olympics last night, with both China and Britain hailing the 30th summer Games the "best ever" - for different reasons.
Sports minister Liu Peng praised the China team's achievement, which saw it finish second behind the United States in the medals table.
"We have achieved the best ever Olympic result outside China and our athletes have also set six world records," said Liu.
"We have maintained our advantages in traditional strongholds, while also making breakthroughs in some other up-and-coming events."
China won a record 51 gold medals in Beijing four years ago and claimed 38 in London.
Twenty-seven of those were won in table tennis, badminton, diving, gymnastics, weightlifting, shooting and trampolining - all areas where the country has previously shown its strength.
But China also won five gold, seven silver and six bronze medals in sports such as sailing, fencing, boxing, taekwondo, cycling, shooting, wrestling and synchronised swimming.
"The structure of our gold medal sports is also changing, as we won eight new gold medals which we have never achieved before," said Liu, head of the China delegation.
Hong Kong Olympic Committee honorary secretary-general Pang Chung was delighted with the performance of the city's team, highlighting the bronze medal won by cyclist Lee Wai-sze in the women's keirin.
In 2008 under the slogan "One World, One Dream", Beijing delivered a "truly exceptional" Games in the words of International Olympic Committee president Jacque Rogge. Four years on, London more than lived up to its motto: "Inspire A Generation".
British Prime Minister David Cameron called the Games the "best ever", while Rogge said the IOC was "very happy , very satisfied".
Security woes were overcome, traffic and transport nightmares never materialised and Britain had its biggest medal haul since 1908.
Usain Bolt anointed himself as a living legend with three gold medals; Michael Phelps ended his long career as the most decorated Olympian in history; British poster girl Jessica Ennis became a global phenomenon with her heptathlon victory; double amputee Oscar Pistorius ran with carbon blades; and American Manteo Mitchell ran with a broken leg.
Female athletes took centre stage in a way they never had before.
Packed houses turned out to watch the new event of women's boxing. And women from Saudi Arabia, Qatar and Brunei competed for the first time.
After a closing ceremony, when artists including The Who and the Spice Girls were due to power through a playlist of great British music, London passed on the Olympic torch to Rio de Janeiro.
As Games hosts, China and Great Britain both exceeded their medal expectations, and Brazil will be hoping for the same in four years' time.
But before then, the host city, like London, must resolve a range of issues - in Rio's case, traffic gridlock, slum violence and the need for new accommodation and infrastructure.
This article appeared in the South China Morning Post print edition as: Golden tribute as 'best ever' Olympics close