Bo Xilai
Get more with myNEWS
A personalised news feed of stories that matter to you
Learn more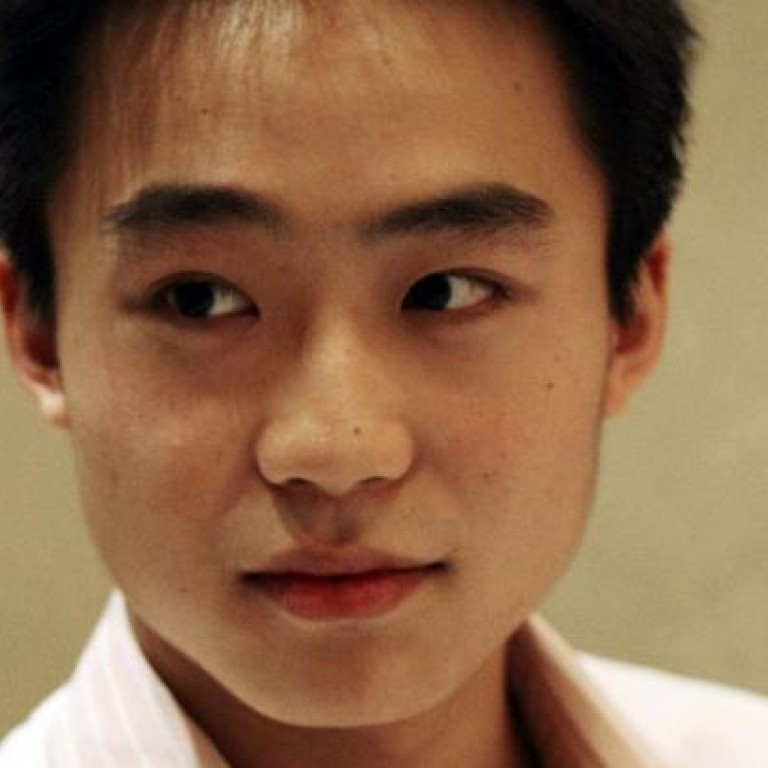 Bo Guagua not harmed by mother Gu Kailai's murder trial, say analysts
Analysts say Bo Guagua is unscathed - due in part to likely extra-judicial deal-making
Bo Guagua , who was at the centre of the political scandal that brought down his father, former Politburo member Bo Xilai , has emerged unscathed from the murder trial of his mother, Gu Kailai .
Analysts said Gu may have used the politically charged trial - which ended with her being given a suspended death sentence for the murder of British businessman Neil Heywood last year - to exonerate her only child.
They also said the trial, widely labelled a show trial, and the guilty verdict, which Gu chose not to appeal, appeared to be part of a behind-the-scenes deal to ensure Bo Guagua's well-being.
The 24-year-old was involved in a family financial dispute with Heywood, which Xinhua said triggered the ensuing scandal and the worst leadership crisis to hit China in decades.
Gu, a former lawyer, confessed to the murder of Heywood during a seven-hour trial on August 9 but claimed she was forced to kill the Briton because her son's life was threatened.
Bo Guagua, believed to be in the US after recently graduating from Harvard, did not show up at the trial as a witness. Instead, he submitted written testimony - reportedly not accepted by the court - in defence of his mother.
"His compliant silence has at least bought relatively merciful treatment for his mum," said Professor Kerry Brown, a specialist in Chinese politics at the University of Sydney.
Professor Wang Jianxun , from the China University of Political Science and Law in Beijing, said Bo Guagua would obviously benefit from the result of the trial given that the court did not probe further into the alleged dispute with Heywood.
Professor Gu Su from Nanjing University agreed. "With sufficient financial backing, Bo Guagua can lead a comfortable life," he said. "Although he may not be able to see his parents, both of whom will be locked up … he will be freed from … being implicated in the scandal."
Before the scandal, Bo Guagua grabbed headlines for his perceived playboy lifestyle in Britain and the US.
Professor Hu Xingdou , a Beijing-based analyst, said the trial, which failed to shed light on suspicious circumstances surrounding the murder, protected Gu and her family. "We may never get the answers given the authorities' keenness to put to rest the damaging scandal and bury the truth, including whether Bo Guagua helped transfer a huge amount of family assets overseas, as rumoured," he said.
Hu echoed widespread public cynicism that Gu, like others with elite family backgrounds, enjoyed seeming immunity from the death penalty as the daughter of a revolutionary elder and wife of a Politburo member.
This article appeared in the South China Morning Post print edition as: Bo son and heir not harmed by murder scandal