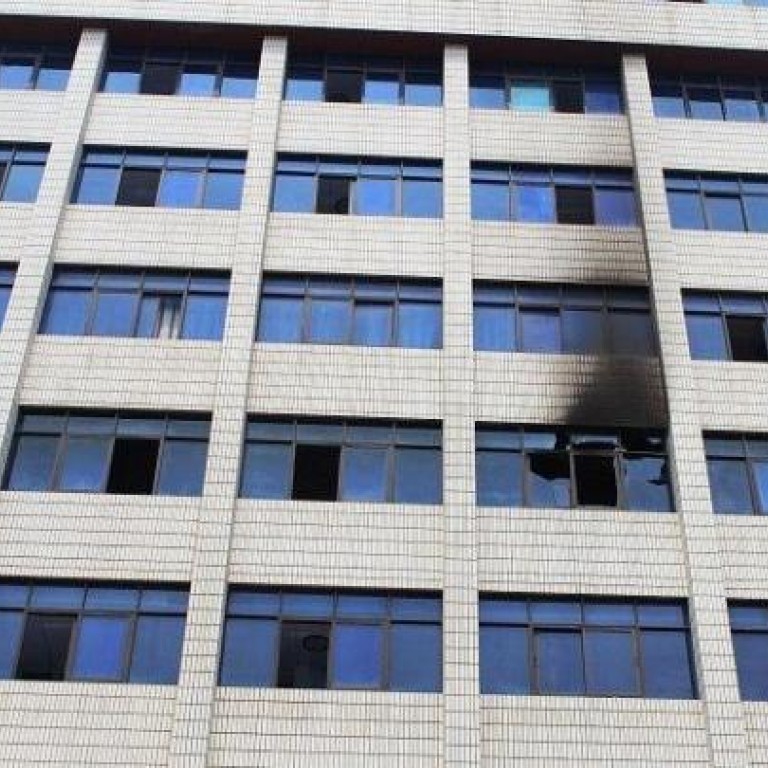 Arson attack at Hunan plant kills three
A retired female worker set fire to a bottle of petrol at a water plant in central China on Monday, killing three staff and injuring four others in an apparent revenge attack, state media said.
Three company managers suffered fatal burns in the attack, which happened during a staff meeting at the plant in Shaoyang city, Hunan province, the official China News Service said.
The woman, identified as Shi Yanfei, leapt from the meeting room's sixth floor window after the attack but survived, it said.
"Executives at the company were having a meeting, when an employee carrying a petrol bottle rushed into the room," a Hunan official said in a microblog posting on Sina Weibo.
"Three managerial staff died on the spot due to burns."
Shi, a retired company worker, was disgruntled over a job assignment given to one of her children at the water company, said Xinhua.
Violent crime has been on the rise in China in recent decades as the nation's economy has boomed and the gap between rich and poor has expanded.
Experts say the increase in assaults shows China is paying the price for focusing on more than 30 years of economic growth while ignoring problems linked to rapid social change.
Earlier this month, a 17-year-old man was arrested for killing eight people and wounding five others in a knife attack that followed an argument with his girlfriend.
Authorities in Shaoyang could not be reached for further comment on Monday's attack.