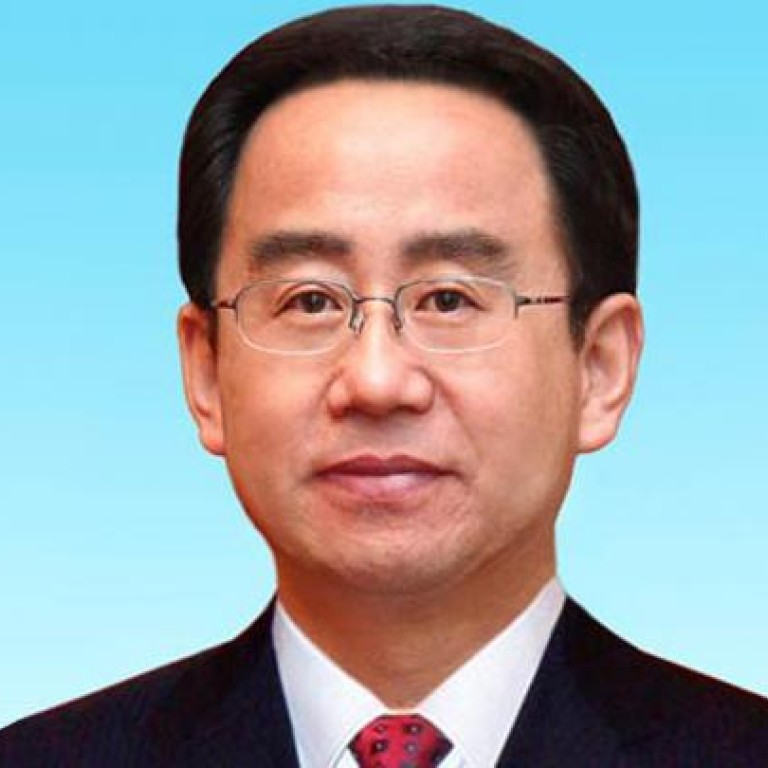 Blow for Hu as key ally's route to Politburo is blocked
Blow for president as trusted aide he hoped to see promoted to Politburo's supreme Standing Committee is shuffled out of key positions
President Hu Jintao's most trusted aide, Ling Jihua , has been appointed to lead the party's United Front Work Department - a strong indication that scandals have damaged the rising star's hopes of securing a seat on the powerful Politburo this year.
Another Hu ally, Li Zhanshu , will succeed Ling as director of the General Office of the Communist Party's Central Committee.
The moves, announced yesterday, are the first of several reshuffles expected before top posts change hands at the 18th party congress this autumn. The transfer suggests that Ling's career has been capped, since none of his three predecessors in the United Front post, Wang Zhaoguo , Liu Yandong and Du Qinglin , were elevated to the Politburo during their tenures.
While an obvious setback for Ling, the move could also be seen as a blow to Hu, who had shepherded his rise over the previous two decades and was widely believed to be pushing for his promotion to the Politburo's supreme Standing Committee.
Analysts believe Ling, 56, lost an intense behind-the-scenes fight for a better post, such as succeeding Liu Qi as Beijing party boss or Li Yuanchao as the head of the party's Central Organisation Department, because of scandals widely publicised on the internet and in overseas media.
The scandals - including the death of his only son in the crash of an expensive sports car in Beijing in March, in which two women were also seriously injured - made it harder for the party to justify giving him a more high-profile position.
"Ling's political prospects apparently suffered a blow from the widespread speculation over the past couple of months," said political analyst Chen Ziming . "This speculation is not entirely groundless."
Nonetheless, the transfer suggests that Hu could help his long-time secretary find a reasonably soft landing as minister in charge of the party's united front work. Ling's new portfolio includes Hong Kong affairs, negotiating sensitive cultural and religious issues in places such as Xinjiang and Tibet and engaging non-communist political organisations.
Ling has been a secretary to Hu since 1999. He has long been seen as a key ally the president was grooming for high office to help him retain political influence once he gives up the reins of power.
Ling appeared primed for advancement in 2007, when he was appointed director of the General Office, which has been a springboard for rising stars. Premier Wen Jiabao served in the office from 1986 to 1993.
A source familiar with Beijing's affairs in Hong Kong said Ling knew the city well, as he had assisted Vice-President Xi Jinping and his predecessor, Zeng Qinghong , with Hong Kong affairs since 2004.
This article appeared in the South China Morning Post print edition as: Hu ally's ascent to power is blocked