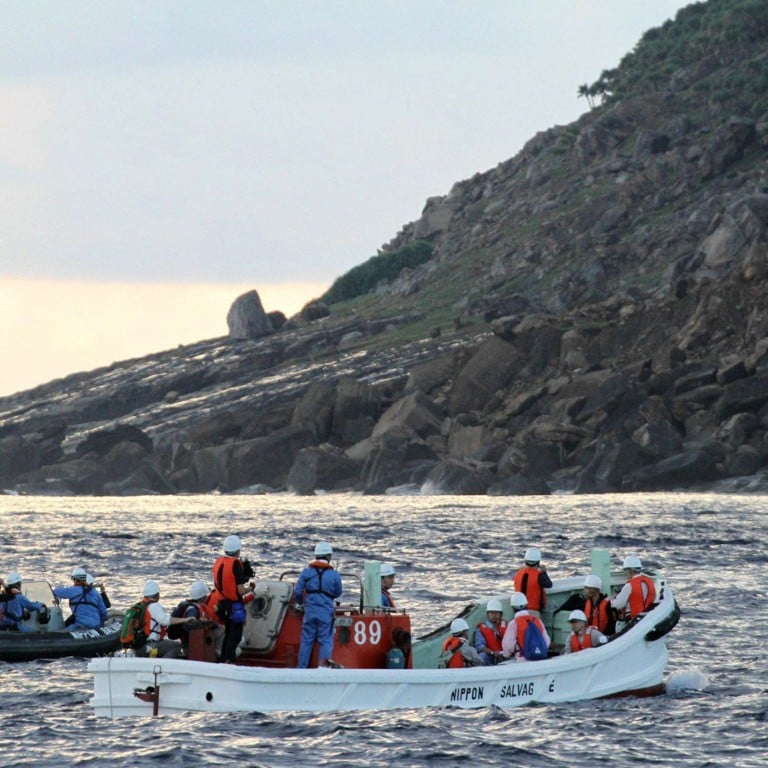 Tokyo dispatches team to survey disputed isles
A team of Japanese surveyors on Sunday sailed to a group of disputed islands in the East China Sea which the nationalistic governor of Tokyo wants to buy, in a move China described as "provocative".
Tokyo Governor Shintaro Ishihara, known for his outspoken views, dispatched the team, which arrived at the island chain claimed by both countries, known in China as Diaoyu and in Japan as Senkaku.
Ishihara wants to buy them from their private owners to highlight Japan's claim and build a small harbour for fishing vessels.
The 25-member team remained on their boats to survey the shoreline and waters around the rocky uninhabited isles, Japanese television showed.
The national government rejected their request to land on the islands.
"Seeing it with your own eyes is different from seeing them on a map," Seiichiro Sakamaki, the Tokyo official leading the team, told Japanese television networks as he stood aboard a survey ship near the islands.
"The scale and size are very clear to see. The governor has asked what could be done to build a small harbour. We want to check the islands with that in mind," he said.
Ishihara, a vocal critic of China, has previously said he hoped to visit the islands himself in October when he sends another survey mission.
Chinese state media said the surveyors were acting "illegally", describing Sunday's mission as the "latest provocative move that infringes on Chinese territory".
"To curb such provocations and ease tensions over the islands, the Japanese government should avoid being crippled by the right-wingers and handle relevant issues from the overall interests of the Sino-Japanese relations," a commentary on Xinhua news agency said.
Testy Japan-China ties turned for the worse in August after pro-Beijing activists landed on one of the islands, which are controlled by Japan. They were arrested by Japanese authorities and deported.
About a dozen Japanese nationalists raised their country's flag on the island days later, prompting protests in cities across China.
The car of the Japanese ambassador was targeted in Beijing when an unidentified man ripped the national flag off the vehicle.
Japan's national government is also considering buying the islands for 2.05 billion yen ($26 million) from the same landowners with whom Ishihara is negotiating, the Nikkei newspaper said Sunday.
By avoiding Ishihara's direct involvement in managing the disputed islands, Japan wants to prevent the dispute with China from heating up further, local media have said.