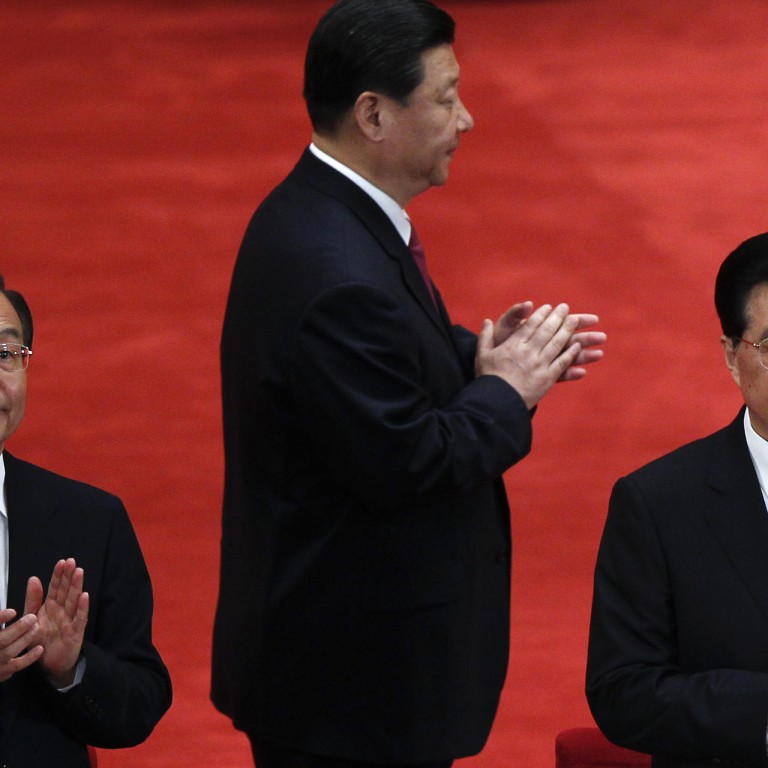 Editor at Communist Party mouthpiece blasts leaders
Blistering broadside accuses them of stalling long-overdue political reform and brewing a legitimacy crisis - in contrast to the official line
A senior editor of , a Communist Party mouthpiece, has launched a blistering broadside at the country's outgoing leaders, who are about to step down in a once-a-decade shake-up, accusing them of stalling long-overdue political reform and brewing a legitimacy crisis.
Offering a contrasting view to the official line, which has hailed the decade-long reign of President Hu Jintao and Premier Wen Jiabao as "golden and glorious", Deng Yuwen, a deputy editor of the newspaper, which is run by the party's central school, said they had "created more problems than achievements".
The rare, scathing critique of the political legacy of incumbent state leaders came at a particularly sensitive time, with Beijing scrambling to finalise preparations for the upcoming national party congress.
Highlighting the sensitivity of the topic, two-thirds of the article, believed to have first appeared on the website of late last week, has been removed by government censors. However, the full version of Deng's article could still be found on blogs.
Despite China's dazzling economic success and rising global clout, Deng presented a trenchant analysis of the mounting problems the country is facing, raising 10 important questions that are plaguing the country's further development and fanning public dissatisfaction.
The problems he listed included stagnant economic restructuring, pollution, income disparity, the notoriously outdated family planning and household registration polices, a looming energy crisis, moral degradation and the country's battered international image.
He said all those grave problems could be attributed to one particular cause: the lack of real political reform. Although it was a tough challenge to embrace growing public demands for greater democracy and accountability, "the authorities should at least offer some hope by showing their sincerity with concrete actions", Deng said.
He said that Hu and particularly Wen often talked about democracy and the need for political reform, but they seldom explained what they actually meant or set forth any timetable.
"Apparently, the party and the public have a different understanding about what kind of democracy China should choose to develop," Deng said.
"The biggest and the most pressing issue for the party is … the crisis over the legitimacy of its rule due to its failure to address the widening wealth gap and worsening corruption, to carry out effective social integration and to meet the public demands for greater democracy.
"The essence of democracy is how to restrict government power; that's the most important reason why China needs democracy so badly. Over-concentration of government power without checks and balances is the root cause of so many social problems."
Deng was also critical of economic policy after the global financial crisis, based on a four trillion yuan (HK$4.54 trillion) stimulus package, which was widely criticised for helping a resurgence of energy-intensive and heavily polluting industries.
Hu and Wen's lacklustre performance and an increase in internet-based activism had seen a rise in protests over pollution disputes and a lack of respect for basic human rights, constantly threatening the current leadership's ultimate goal of social stability, Deng wrote.
Zhang Lifan , a Beijing-based historian, said although it was too early to give a final judgment on the Hu-Wen era, few people would deny that their inaction on political reform had caused an escalation of social tensions and mistrust between the government and people.
"It is sad but true that the reputation of the leadership has plunged to the lowest point the party has ever seen," he said.
This article appeared in the South China Morning Post print edition as: Editor blasts legacy of outgoing leaders