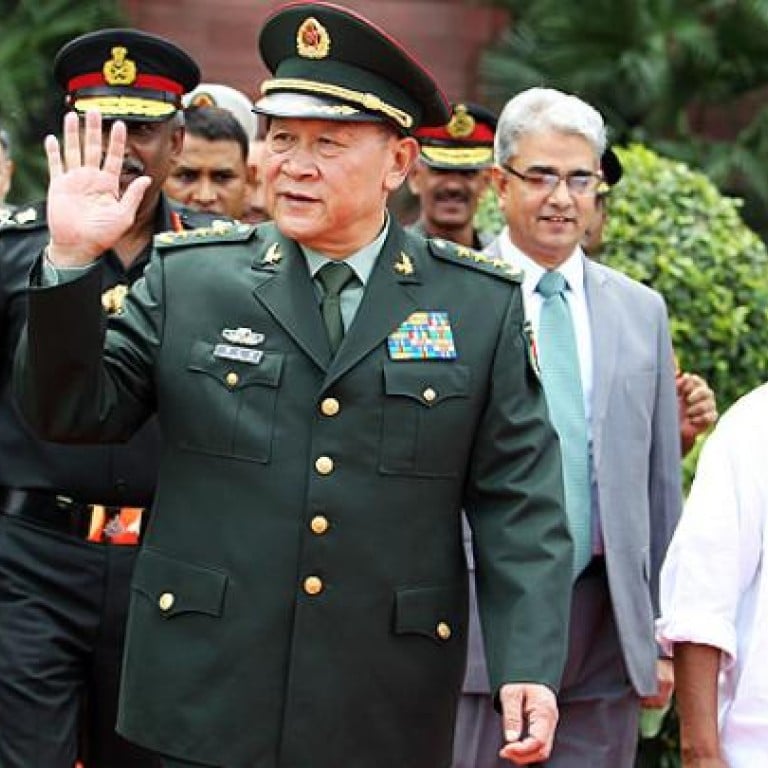 Big tipping defence minister breaches protocol in India
Red faces as China's defence minister tips Indian pilots nearly US$2,000
China's defence minister caused a diplomatic headache during his trip to India by offering nearly US$2,000 as a tip to two air force pilots who flew him from Mumbai to New Delhi, reports said on Thursday.
Liang Guanglie, who leaves on Thursday after a four-day tour, handed over the cash in two envelopes after the flight in stormy monsoon weather on Monday evening, The Hindu newspaper reported.
"The Chinese defence minister was pleased with the way the IAF (Indian Air Force) pilots handled the flight and flew him down to the capital smoothly," the newspaper said, citing anonymous sources.
The cash gift of 100,000 rupees (US$1,800) broke Indian protocol rules, which forbid crews from accepting money, and other newspapers reported.
The money will be deposited in the government treasury.
"Officials were inclined to believe that the visiting minister was probably not well briefed on the protocol and customs followed in such situations in India," the newspaper added.
After two days of meetings with India's army chiefs, defence minister and prime minister, Liang did some sightseeing on Wednesday and was photographed out of his army uniform and looking casual in a baseball cap and a pink T-shirt.
At one point he posed for a photo hugging an iron pillar at the Qutub Minar, a Unesco world heritage site in the capital, before travelling on to India's monument to love, the Taj Mahal in Agra.
The centrepiece of the official trip was a decision on Tuesday by India and China to resume joint military exercises after a four-year gap.
Relations between the neighbours have been prickly owing to a disputed border, wariness over their military build-up, and competition for influence and resources.