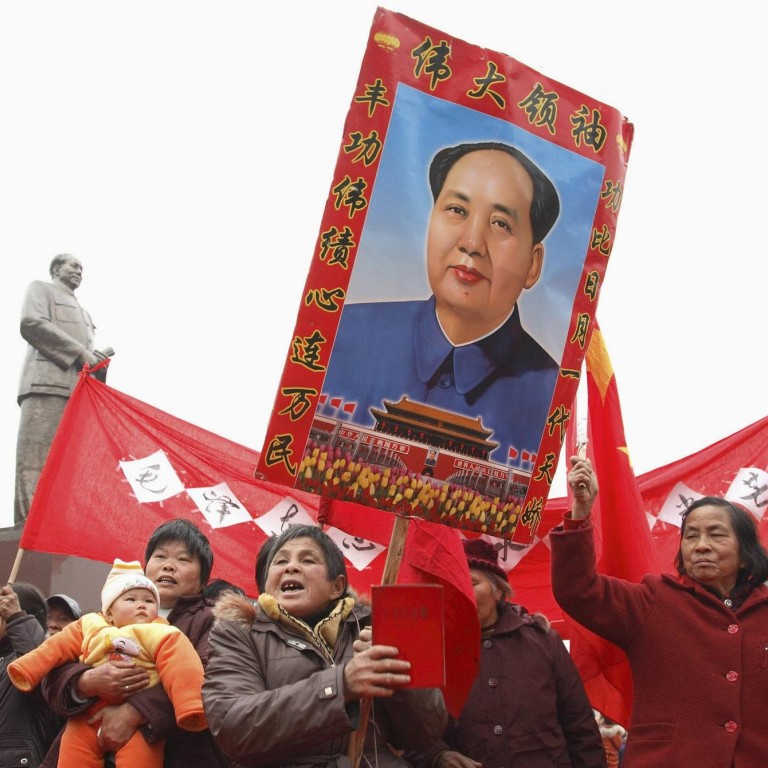 Mao Zedong's hometown Xiangtan to spend billions on his 120th birthday
The government of Xiangtan , Hunan , the birthplace of Mao Zedong , says it will spend 15 billion yuan (HK$18.34 billion) on a major facelift in the lead-up to the 120th anniversary of Mao's birth next year.
Mao, who founded the People's Republic in 1949 and led the Communist Party until his death in 1976, was born in Shaoshan - a county-level city under the administration of Xiangtan - on December 26, 1893.
The city government's website says 16 facelift projects are planned, including construction of a highway, a school and drainage in Shaoshan. There will also be three tourism projects, including renovation of scenic spots in Shaoshan and the building of two tourist attractions.
Shaoshan's Mao Zedong Memorial Museum will also be renovated, with the museum's website saying work will be finished before the end of next year. The museum displays 6,000 artifacts from the latter years of Mao's life, including clothes he wore and presents he received from foreign dignitaries.
"We are planning a series of celebration activities and will announce details next month," a museum staff member said.
The Shaoshan government's website yesterday quoted the deputy party secretary of Xiangtan, Hu Weilin , as saying: "We need to use the commemoration of Chairman Mao to push the projects' construction forward and use the projects to help make Shaoshan rich."
Hu visited the city on Tuesday and he urged the Shaoshan government to step up preparatory work and increase supervision.
The quoted an official from Xiangtan's development and reform commission as saying the list of projects had undergone major adjustments. The original plan called for close to 50 billion yuan to be spent on 20 projects, the official said.
The Shaoshan government's publicity department said activities to mark the anniversary had not been finalised. Funding would come from the Xiangtan and Shaoshan governments and the central government.
This article appeared in the South China Morning Post print edition as: Mao's home city to spend billions on 120th birthday