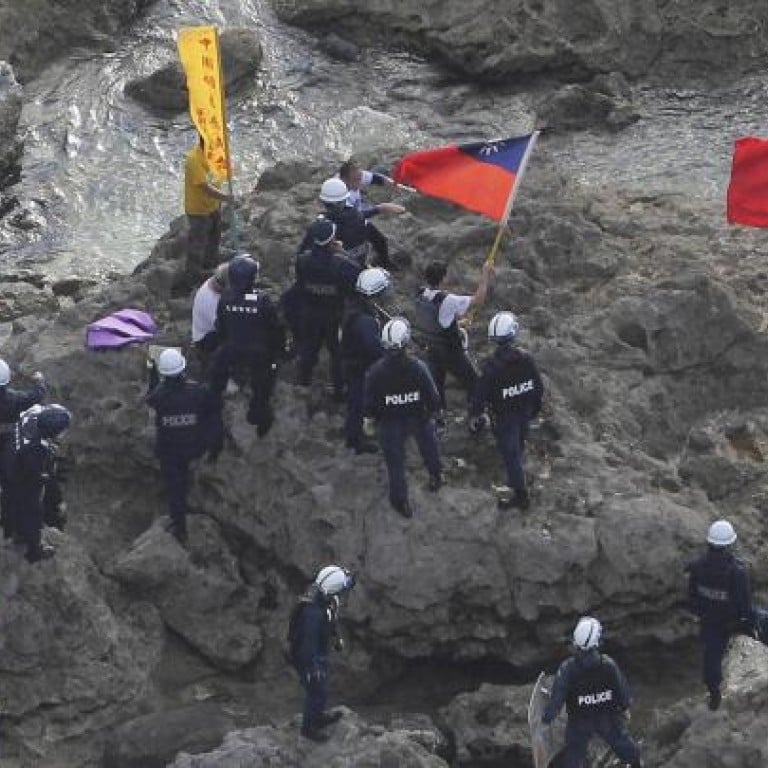 Hu-Noda talks unlikely after reports Japan has agreed to buy Diaoyus
Meeting of leaders at Apec gathering this weekend seen as futile after reports Japan's government has agreed to buy Diaoyu islands
The leaders of China and Japan are unlikely to hold formal talks on the sidelines of an Asia-Pacific summit in Russia this weekend because of rising territorial tensions in the East China Sea.
Beijing has reacted strongly to reports the Japanese government is negotiating to buy three of the Diaoyu islands - known as the Senkakus in Japan - from private landowners for 2.05 billion yen (HK$202.8 million).
Last Friday, after a senior Japanese diplomat delivered a letter from Prime Minister Yoshihiko Noda to President Hu Jintao calling for calm, Japanese officials said they were arranging a meeting during the Asia-Pacific Economic Co-operation forum in Vladivostok.
Japan's deputy prime minister, Katsuya Okada, said yesterday Tokyo and Beijing were reacting "calmly" to the tensions.
But Japan's Kyodo news agency, quoting Japanese government sources, said formal talks between Noda and Hu could intensify confrontations. Instead, Noda would "possibly exchange words with Hu for a short time".
Tensions have been running high since activists from both countries planted flags on the disputed islands last month. Anti-Japanese protests were staged on the mainland, with two men ripping a Japanese flag from a car carrying ambassador Uichiro Niwa in Beijing.
In Beijing, Foreign Ministry spokesman Hong Lei said yesterday he did not have any information on whether Hu and Noda would meet. "The key to improving Sino-Japanese ties is that Japan should take proactive measures to stop actions that infringe upon China's territorial integrity," Hong said.
Chinese analysts said Hu would be reluctant to meet Noda, although they were unsure about the prospects for so-called "corridor diplomacy".
"It is an embarrassment for Hu to meet with Noda," said Zhou Yongsheng , a Japanese affairs expert at China Foreign Affairs University. "If Hu made a protest, then the ties between the two leaders would inevitably be hampered. But if Hu did not make any protest, then people in both countries might take it as a sign that Beijing agreed with Tokyo buying the islands."
Da Zhigang, professor of Japanese studies at the Heilongjiang Academy of Social Sciences, said Beijing did not see the necessity of talks. "Neither side will make concessions and the disputes will not be resolved. There is nothing Beijing can talk about," he said. "Tensions would not be eased but could be escalated."
The analysts said Beijing wanted to calm tensions. It had arranged a meeting between State Councillor Dai Bingguo and Japan's senior vice-minister of foreign affairs, Tsuyoshi Yamaguchi, in Beijing last Friday, at which the letter from Noda to Hu was handed over. "Beijing is dismayed Tokyo made a deal to buy the islands after Yamaguchi went home," Da said.
This article appeared in the South China Morning Post print edition as: Hu-Noda talks unlikely at summit