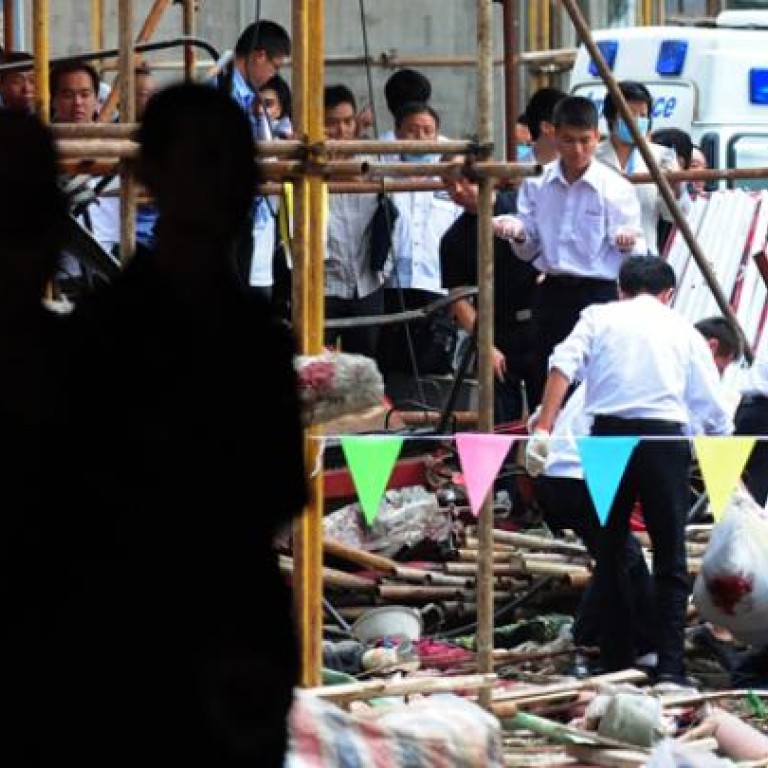 Construction elevator falls, 19 workers die
A platform elevator at a construction site in southern China has dropped 30 floors in a free fall, killing 19 workers.
The official Xinhua news agency says the accident happened on Thursday in Wuhan city in Hubei province.
A government notice posted by local Wuhan newspapers on their official microblogging sites says the elevator fell 100 metres.
It says the municipal government is halting all construction in Wuhan for security checks.
Work safety is a big problem in China, where regulations are routinely ignored. Although the government says it is taking measures to reduce fatalities, more than 75,500 people died in work-related accidents last year, according to the State Administration of Work Safety.