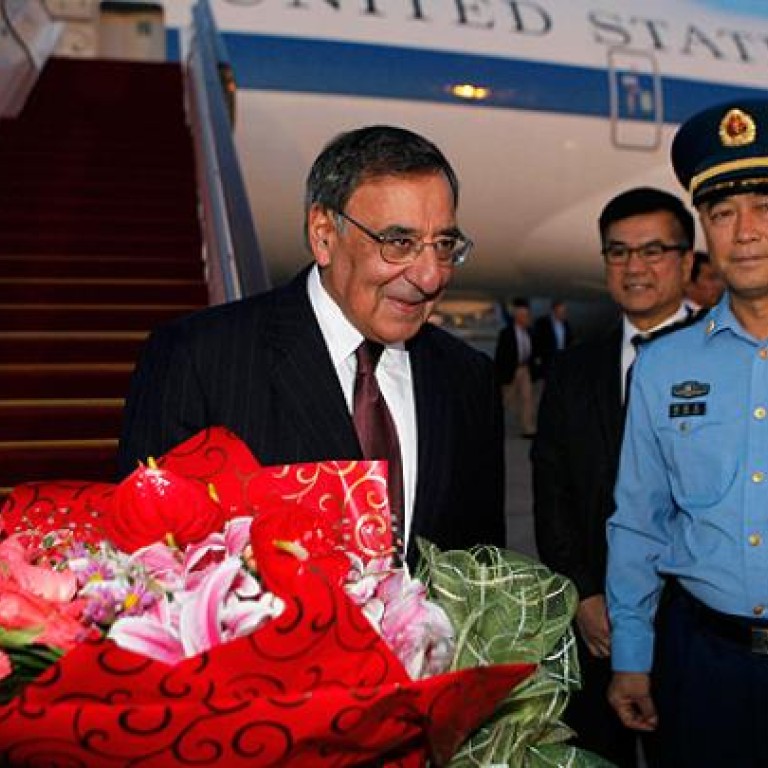 Panetta arrives in China for defence talks amid tensions
US Defence Secretary Leon Panetta is in China where he may get a frosty reception from officials unhappy with America's expanded military presence in the Asia-Pacific region.
His three-day visit comes amid escalating tensions over territorial disputes involving China and Japan, and questions about whether the US is backing its Japanese allies in those disagreements.
This is Panetta's first trip to China as defence chief, and it is expected to include several historic visits, including meetings with the country's leaders. Panetta's stay in China was extended in recent days so that he could visit a key naval base where he will see a Chinese submarine and frigate.
Panetta said on Monday that US and Japanese officials have agreed to put a second defence system in Japan aimed at protecting the country from the threat of a missile attack from North Korea.
The exact location of the radar installation has not yet been determined. It will be in the south, officials said, but not in Okinawa.
Officials stressed that the system would be aimed at protecting the region against the threat from North Korea and is not directed at China.
The US already has similar early warning radar systems on ships in the Asia-Pacific.
This second Japan-based system will allow the US vessels to spread out and cover other parts of the Asia-Pacific region.
Panetta said the new installation would also be effective in protecting the US homeland from a North Korea threat. He spoke during a press conference in Tokyo with the Japanese defence minister, Satoshi Morimoto.
While officials insisted the radar system would not be aimed at China, the decision was sure to raise the ire of Beijing.
The radar will "enhance our ability to defend Japan," Panetta said, adding that he would talk to Chinese leaders about the system to assure them that this about protecting the US and the region from North Korea's missile threat.
"We have made these concerns clear to the Chinese," he said. "For that reason ... we believe it is very important to move ahead" with the radar system.