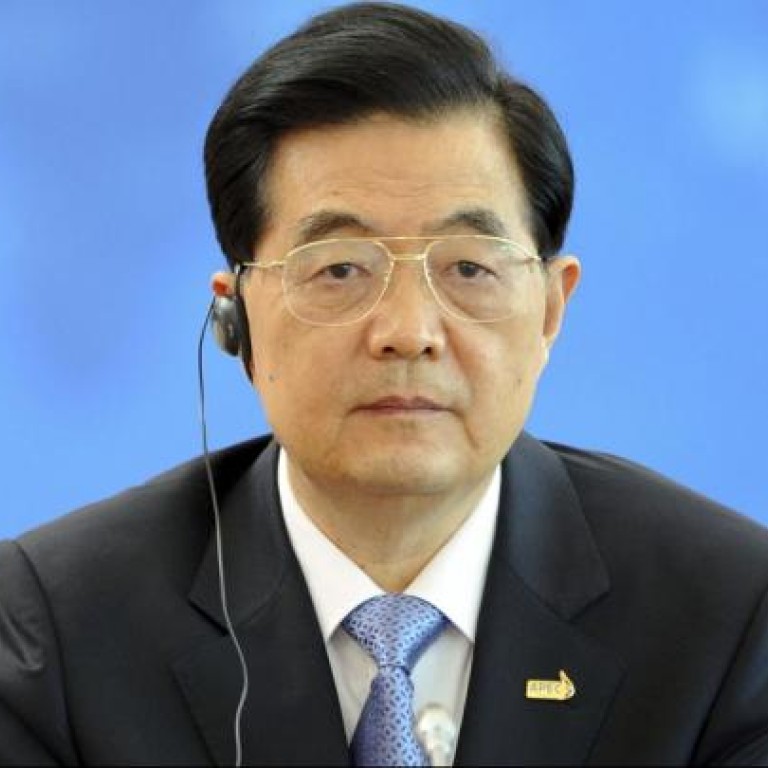 Hu Jintao likely to remain military chief, says Tung Chee-hwa
Former chief executive hints that outgoing party chief will follow practice of Jiang Zemin and stay on as chairman of CMC after congress
President Hu Jintao is likely to remain chairman of the Central Military Commission (CMC) after this year's Communist Party congress, which will see China's new leadership team named, former Hong Kong chief executive Tung Chee-hwa said.
Tung, a vice-chairman of the Chinese People's Political Consultative Conference and chairman of the China-United States Exchange Foundation, told CNN on Tuesday that Hu may follow the practice of his predecessor, Jiang Zemin , and continue to head the military after stepping down as party chief at its 18th national congress.
"I'm not privy to this information - based on past practice he will retain the position for some time," Tung told CNN's Christiane Amanpour in an interview.
He also had "no doubt whatsoever" that Vice-President Xi Jinping would be China's next leader, and that the party congress would "happen sometime in October". As to Xi's two-week disappearance this month, which triggered concerns over whether the once-in-a-decade leadership transition would proceed smoothly, Tung said he merely suffered a back injury while swimming.
"He [Xi] hurt himself in sport, and he's now recovered and he's now back at work," Tung said.
Insiders said the usually cautious Tung would not make such remarks without at least tacit authorisation.
There has been strong speculation that Hu will give up the post of CMC chairman, the most powerful position in the military, at the party congress, when he will retire as party general secretary. Jiang remained head of the CMC for two years until 2004 after retiring as party chief.
Earlier reports had suggested that Hu planned to go into full retirement, but some observers say he might have changed his mind after a series of scandals that may have shaken his camp.
One saw Hu protégé Ling Jihua transferred to head the party's United Front Work Department after his son was reportedly killed when he crashed a Ferrari in Beijing, dimming his prospects of elevation to the Politburo.
"Hu's camp faces challenges after these scandals," said Lin Wen-cheng, director of the Institute of Mainland China Studies at Taiwan's National Sun Yat-sen University. "Leaving all his top posts would leave them no leverage in the power struggle."
Antony Wong Dong, president of the Macau-based International Military Association, said Hu might want to stabilise his power base, and the recent diplomatic tensions faced by China could help him solicit support from army top brass.
"The US and Japan are exerting pressure on China, and there are worries that the leadership transition will lead to a power vacuum that will make these countries act more provocatively," he said.
This article appeared in the South China Morning Post print edition as: HU TO REMAIN MILITARY HEAD, SAYS TUNG