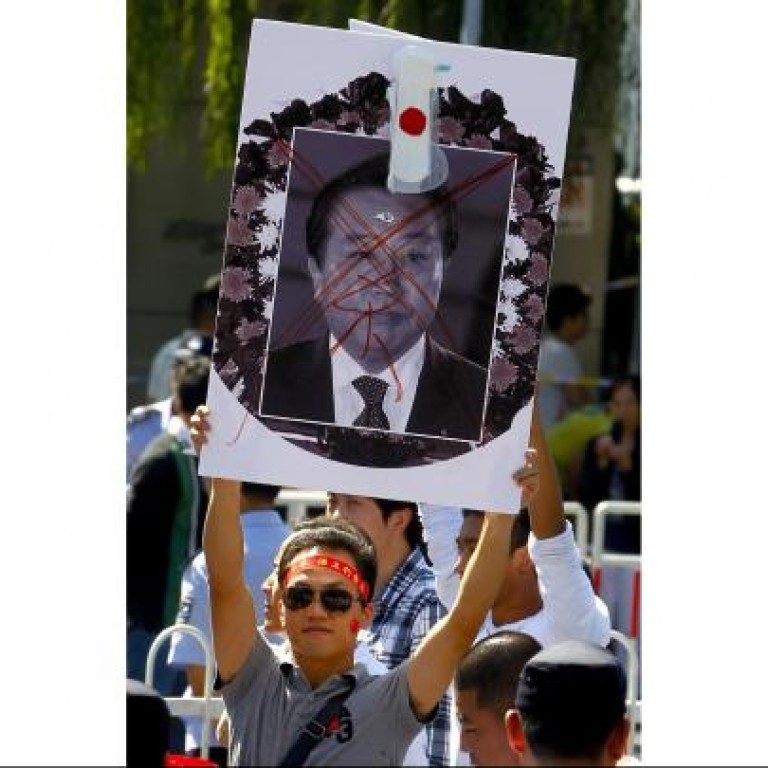 Japanese Prime Minister Noda admits 'miscalculation' over Diaoyus
Noda says Beijing's reaction to Tokyo's deal to buy islands was more intense than he expected as he softens country's tone in diplomatic row
Japan's Prime Minister Yoshihiko Noda has admitted he miscalculated Beijing's reaction to his government's purchase of the Diaoyu Islands.
He pledged to "expand communications" in the dispute over the islands, known by the Japanese as the Senkakus.
Noda's remarks in an interview with Japan's Asahi TV on Wednesday were seen by analysts as a softening of his approach after visits to both countries by US defence chief Leon Panetta.
Noda said: "I understand the nationalisation would bring reactions and tensions to some extent, but the scale is broader than expected."
Mainland analysts said Japan had come under pressure to moderate its tone, at least temporarily, after Panetta's visit last weekend. Lian Degui, a Japanese affairs expert at the Shanghai Institutes for International Studies, said: "Noda appears to have softened the tone, probably because Panetta has exerted pressure on him not to further provoke tensions."
But Premier Wen Jiabao said in Brussels yesterday that Beijing would not make any concessions. He told members of Belgium's Chinese community: "The Diaoyu Islands [purchase] is a farce directed by Japan … on important issues like territorial sovereignty, we should stand firm and not make any concession."
Mainland observers said planned talks between Noda's envoy and Chinese officials were unlikely to lead to any breakthrough because the Japanese government would not backtrack on its decision to buy the islands.
They added that Beijing would not agree to major concessions unless Tokyo admitted the sovereignty of the islands was in dispute and agreed to set the dispute aside.
Professor Zhou Yongsheng, from the China Foreign Affairs University, said: "The envoy will ask Beijing not to take economic measures, and not to send government vessels to the islands. Other than that, the talks will not lead to any significant outcome."
But both sides appear to be taking steps to calm the tensions.
Japan's Kyodo News Agency, citing diplomatic sources, reported that a state event commemorating the 40th anniversary of diplomatic ties between the two countries was likely to go ahead as planned next Thursday.
And in an apparent attempt by Beijing to contain anti-Japanese sentiment, four pages of a special supplement on anti-Japanese protests on the mainland were scrapped under pressure from censors, the newspaper's journalists said on the microblogs.
In Hong Kong, members of the Action Committee for Defending the Diaoyu Islands said the Marine Department had yet to notify them whether the licence suspension of the Kai Fung No 2, a boat they hope to sail to the Diaoyus, would be lifted.
But Chan Miu-tak, chairman of the committee, said they won't set off in the near future since the mainland and Taiwan have already sent ships there.
This article appeared in the South China Morning Post print edition as: Japan PM admits to'mistake' on Diaoyus