Tibet
Get more with myNEWS
A personalised news feed of stories that matter to you
Learn more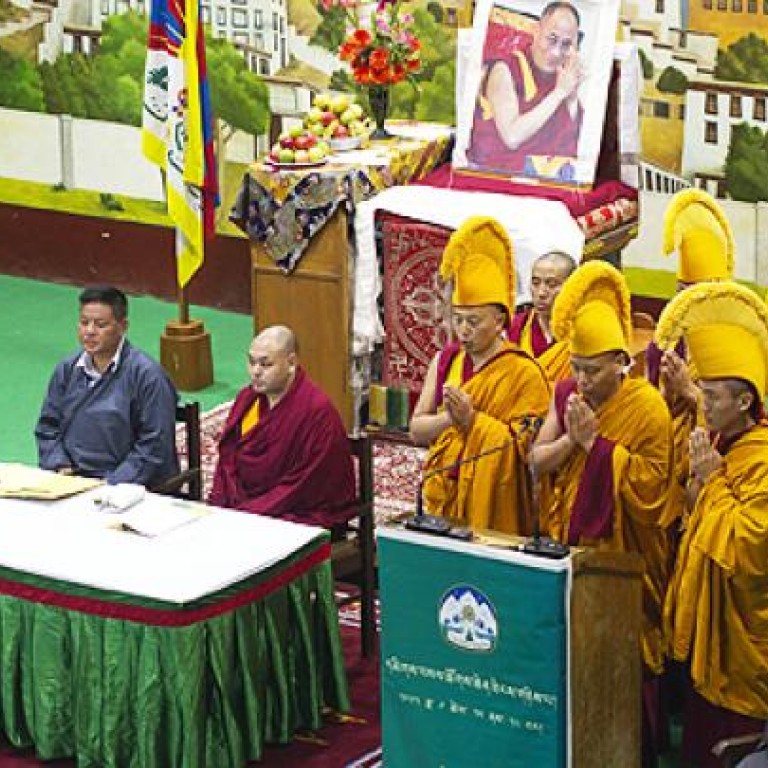 Tibet exiles meet to address self-immolations
Tibetan exiles will hold their biggest gathering in four years from Tuesday where delegates will try to come up with new policies to end a spate of gruesome self-immolations.
About 400 Tibetans from around the world have come together in the northern Indian hill town of Dharamshala for the four-day meeting, also set to consider the upcoming power handover in Beijing.
The rise in suicides by fire has sparked alarm among the leadership and prime-minister-in-exile Lobsang Sangay will push delegates to come up with a response that can address the growing sense of desperation among Tibetans.
According to Tibet's government-in-exile, based in Dharamshala, 51 people have set themselves on fire in the past three years. Forty-one died from their burns.
"We are calling this meeting due to the self-immolations," Sangay said.
"After four days we will come up with some activities that need to be done among Tibetan people."
"Tibetans everywhere understand why such drastic actions are taken, given the repression by the Chinese government," he said. "We must formulate ways to ensure that the cries and suffering in Tibet do not go in vain."
The special general meeting is the first since the Dalai Lama, the revered spiritual leader of Tibetan Buddhism, decided to retire from political duties – putting far greater responsibility on the role of prime minister.
"Filling the Dalai Lama's shoes is an impossible task, but I have enjoyed tremendous solidarity around me," Sangay said.
Many Tibetans have been deeply shocked by the self-immolations, which contradict Buddhist teachings that all life is sacred, and are frustrated that years of efforts to negotiate with China have made no progress.
But, five decades after the Dalai Lama fled Tibet for India following a failed uprising in 1959, the options available to the exiles appear limited.
"The urgency is very high due to the situation getting worse and worse," Dorjee Tseten, a Students for a Free Tibet leader who is attending the meeting, said.
"We want to find good new tactics, but I do not expect any major political change of course."
Beijing insists that Tibet is an integral part of China and that the Dalai Lama is determined to split the Himalayan region from the rest of the country – though he says he only seeks greater autonomy.
One topic of discussion at the meeting is likely to be the upcoming change of leadership in Beijing, with some observers suggesting president-in-waiting Xi Jinping may be more flexible on Tibet.
"China could offer to re-start talks, as there have been some statements from Beijing suggesting this," Robert Barnett, a professor of Tibetan studies at Columbia University, said.
"But the Tibetan leaders are under pressure to withdraw from future talks because there is no confidence in anything coming from the Chinese side.
"This problem has been exacerbated by the self-immolations, which have made the community very emotional and anxious that nothing is being done."
The Dalai Lama will hold a prayer session on Friday when the meeting ends.
"I am here because we are obliged to try to do anything we can due to the gravity of the situation in Tibet," said Norbu Dhargay, a 62-year-old former member of the exile parliament from Boston in the United States.
"We will stay non-violent, but need to be more assertive. We must use our strong network and contacts around the world to exert pressure [on China] and mobilise support."