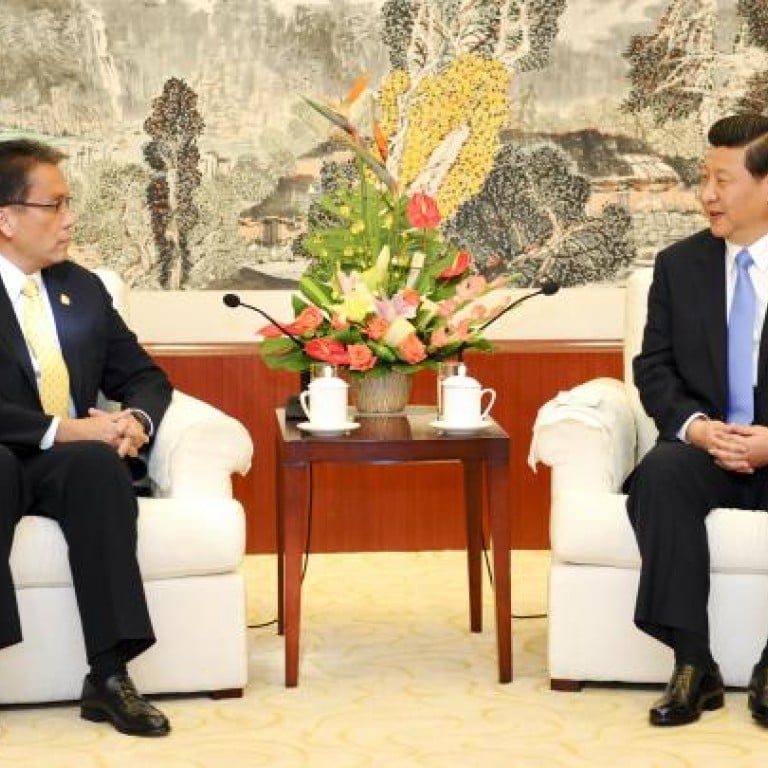 Manila to repay China loan for stalled railway
The Philippine government will comply with a Chinese demand for repayment of a US$500 million loan for a stalled railway, an official said on Tuesday.
Interior Secretary Mar Roxas said he told Chinese Vice Foreign Minister Fu Ying during a meeting in China over the weekend that the Philippines planned to repay the loan in two years. The Philippines has the funds and is negotiating the payment terms, he said.
The high-speed railway was to have linked Manila with a northern province and eventually with the former US Clark Air Base, which President Benigno Aquino III's administration plans to convert into the country's main airport. The US abandoned Clark after it was damaged by the 1991 eruption of Mount Pinatubo.
The long-delayed railway was one of a number of planned infrastructure projects that Aquino ordered reviewed when he took power in 2010 to ensure they were not tainted by corruption. The Supreme Court ruled earlier this year that a lower court could hear allegations that the railway project was illegal because it was awarded without competitive bidding.
It is not clear what happened to the funds or how much has been used for the railway.
Roxas said Aquino's administration wants to continue the project if the contract can be renegotiated to conform to Philippine laws. But he said Chinese officials demanded earlier this year that the loan be repaid because the project has stalled.
China's demand for payment coincided with a sea standoff between Chinese and Philippine vessels over a disputed South China Sea shoal, but Roxas said he believed Beijing's decision was not linked to the still-unresolved territorial rift.
Roxas said he met separately in China with Vice President Xi Jinping – China's presumed next leader – to assure him that Manila wants to bolster ties with Beijing despite the territorial disputes.
"What's important is that we stop the deterioration, that we establish the other linkages such as in trade and investment," Roxas said. "We fix what we can fix. We remove as many of the irritants as we can so that there's no further deterioration."