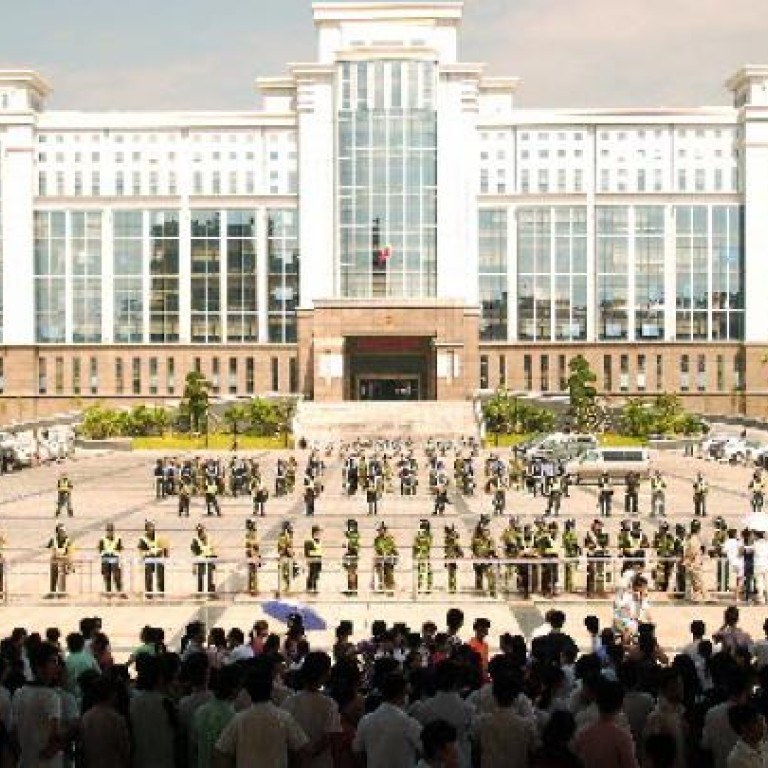 'Little Hong Kong' facing bankruptcy
A former boom town in Guangdong's Dongguan city – which used to be very popular with Hong Kong home buyers – is on the verge of bankruptcy, a Chinese business news website
reported on Wednesday
.
Zhangmutou town, which has only about 300,000 inhabitants, and is nicknamed "Little Hong Kong," is facing debts of 1.6 billion yuan, 21cbh.com reported.
Dongguan city had previously enjoyed a buoyant residential property market. It attracted large numbers of Hong Kong home buyers. Many were truck drivers seeking affordable housing. The town's proximity to Hong Kong also lured home buyers. At one point, over 80 per cent of the town's inhabitants were from Hong Kong, local resident Huang Ming said.
Real estate contributed to more than 40 per cent of the town's gross domestic product (GDP) in 2009, local government statistics show.
But after the global economic meltdown of 2008, Hong Kong people stopped buying homes in Dongguan city. Many locals also believe the yuan's appreciation and the town's deteriorating environment discouraged Hong Kong investors.
"Now all the home buyers are mainland Chinese," a local government official explained.
According to a recent story by
SCMP
, up to 60 per cent of Dongguan's villages are in debt.